An ayurvedic method of consuming fruits to maximize their benefits
Arpita Sarkar, Mumbai Uncensored, 24th February, 2023:
Ayurvedic way of consuming food is a holistic approach of eating to balance the physical and mental health of a person. It takes into account, the 5 elements that make up the universe, that is, vayu (air), jala (water), akash (space), teja ( fire) and prithvi (earth). Accordingly, these elements form 3 doshas, that is, vata, pitta and kapha. So according to the physiological functions of a human body, it has laid down some rules to consume fruits.
According to ayurveda, the best way to choose a fruit to consume is in the season it gets ripe. The best considered example is of ripe mango in proper summer season that balances vata and pitta and increases kapha unlike an unripe mango that imbalance the pitta and vata dosha.
A common mistake that people often do is combination of fruits with other food group like legumes, milk, yoghurt, grains, meat or other meals. Ayurveda say that such combinations turns them into undigested metabolic waste or toxic that can affect your gut and ultimately cause indigestion, gas or lead to some serious health issues.
Besides, cutting fruits in advance causes to lose their nutrients.
Ayurveda prohibits consuming fruits after sunset. It says to consume fruits in the morning after breakfast or in the evening before sunset as the digestive enzymes present in fruits may affect your sleep patterns. This is because eating fruits just before going to bed can cause a sugar spike, making that person overactive and unable to fall asleep.
An interesting mistake as per Ayurveda is to combine fruits of different fruit groups. According to Ayurveda, fruits are divided into three broad categories based on the functions they perform, that is, sweet fruits( like pineapples, mangoes), Sour fruits( like oranges, tangerines) and astringent fruits (like apples, pears) . Though, normally eating 2 or 3 fruits of different group does not cause much harm. No doubt, consuming fruits daily keeps you safe and can prevent to some extent diseases like risk of heart disease, stroke, blood pressure, cancer and many more. However, the potential benefits of eating as per Ayurveda are immense and anybody can follow the diet and live a healthy and happy life.
Dr. Vidushi Agrawal – Dietician of the year – 2023
Mumbai, India – Meet Dr. Vidushi Agrawal – a Homeopath and a Dietician and Nutritionist by profession, is a leader who is result-driven, proactive, and has extensive rich expertise in various fields.
Dr. Vidushi Agrawal is recognized for her contributions to the healthcare industry, especially in the field of Dietetics and Nutrition. Dr. Agrawal most recently won the Maharashtra Pillar Award 2022 for Dietetics and Nutrition in Maharashtra awarded by Shri Gopal Shettyji – Respected MP from North Mumbai. Dr. Agrawal was also the driving force behind change for the Economic Times in December 2021. She has also presented her work on Breast Cancer Awareness at the International WHO Health Film Festival in May 2020 and was named the Best Doctor in the Treatment of Diabetics through Natural Cure -Trichy by Rula Awards on August 15, 2019.
She has more than 15 accolades to her name recognized and presented by various organizations. Beyond her impressive list of accomplishments, Dr. Agrawal is determined to make a difference in the education field as well. She has noticed over the past ten years that there are many health problems among school-going kids which start as early as 17 years of age or sometimes may be even lower, which can contribute to diseases like diabetes and heart problems from an early age.
She has pioneered in setting up Alkaline Diet Practices Worldwide with proper case records, which is The Scientific Diet even as per our Vedic Principles, and the best part is that this scientific alkaline diet, as Dr. Vidushi says, definitely includes our age-old street foods as well – which many may not be aware of – however, only the principle of "Right Food, Right Time, and Right Quantity" needs to be implemented.
According to Dr. Agrawal, over 6000+ patients she has confronted, 99% of whom have health problems linked to diet and nutrition. She added that although she has only discovered a small number of patients who are visiting the hospital, many more are experiencing the same problems outside the premises.
As part of her future plans, Dr. Agrawal aims to focus on the correct implementation of diet and nutrition at the school level. Even though schools are implementing some diet regimes with school children, however, its efficacy is not seen. Dr. Vidushi would be interested in collaborating with Educational Institutions at large and working with them for the Implementation of Dietetics and Nutritional Principles in a scientific way also keeping in mind the choices and cravings of children; by doing this, her work would be widely disseminated and appreciated.
"The idiom 'Padhega India, Tabhi Toh Badhega India' is currently in use. But I assert that 'Padhega India, Healthy Rahega India, Tabhi Badhega India'," said Dr. Agrawal. With her dedication and expertise, Dr. Agrawal is making a difference in the healthcare and education sectors and inspiring others to do the same.
The significance of utilizing specialized skincare products based on individual skin types
Nutan Jadhav, Mumbai Uncensored, 24th February 2023:
Yes that's what you heard right. Due to the fact that our lifestyles and eating habits are changing, we can also say that our skin is becoming more sensitive as a result of everyday exposure to pollutants like polluted and toxic gases, dust, and sunlight. For these reasons, our skin requires extra care. Therefore, it is crucial to give our skin the attention it deserves, which can only be done by using skincare items that are appropriate for our skin type.
Every skin type requires diverse skincare so it's imperative to identify your skin type and use the products accordingly. It's dominant to use specific skincare products in accordance with your skin type. There are fundamentally three kinds of skin: oily, dry, combination, normal and sensitive. Choose suitably.
Let's now clarify what these five main skin types actually signify. The first is oily skin, which is defined as having an excess of sebum, an oily substance created by the sebaceous glands in your body, which causes breakouts and leaves your skin shiny. The second type of skin is dry skin, which retains tight skin and has little moisture. Combination is the blending of dry and oily elements. It is very irritating to have sensitive skin, which also causes inflammation and redness.
Use creams made specifically for your skin condition. For instance, if you have oily skin, use a cream with no pores to control excess oil on your face and avoid breakouts. Similarly, if you have dry skin, use a cream with hyaluronic acid or ceramides to enhance the characteristics of dry skin.
If one doesn't use the right skincare product for their skin type, it will only make their complexion worse rather than help them. Therefore, if you use products meant for oily skin on dry skin, your face won't have any natural oils, and the opposite is true as well.
Another benefit of using the proper skin care product for your skin type is that all of your skin-related problems will go away completely. For instance, using a cream designed to relax and soothe the skin can help lessen redness and inflammation if you have delicate skin.
H.R College students reach out to cancer patients, help them with medicinal, financial and emotional support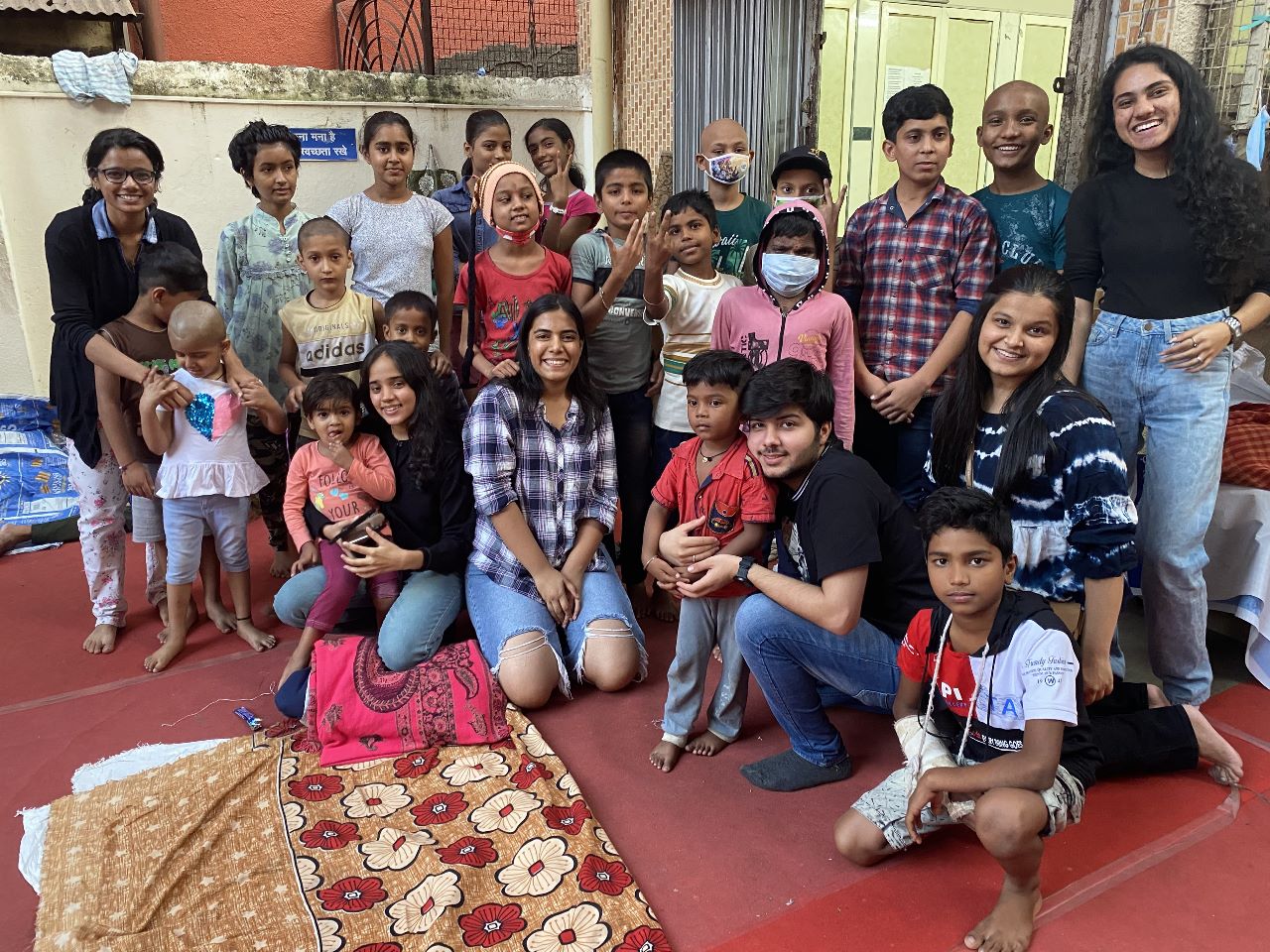 22nd November 2022, Mumbai Uncensored:
The Student United Way chapter in HR College collaborated with V Care Foundation, an NGO with the objective to provide free medical, financial and emotional support to cancer warriors and their family members under the guidance of V Care Foundation's professional patronage. The students got the opportunity to interact and assist the cancer patients in their fight against the disease. The financial help given to them was utilised to fund their daily medicinal and basic hygienic needs.
Student United Way of H.R. College (SUW) is a student body extension of United Way (Mumbai); an International NGO that focuses on social welfare, especially in the fields of education, health, and environment. Students from the college volunteer for the various events the NGO conducts around the city. SUW conducts several general body meetings throughout the year to prepare for the calendar of events and chalks out a concrete plan to implement the projects in the pipeline.