The Crypto Effect : Framework, challenges & The way forward
SHASHWAT MISHRA – Mumbai Uncensored, 15 January 2022
2021 was a year full of buzz around cryptocurrency in India, apps coming up with private cryptocurrency(bitcoin), people investing in bitcoins, government twice was close to come up with a law banning all private cryptocurrency, but no material step was taken in this area. It becomes imperative to understand all about cryptocurrency and the article aims to give a detailed analysis on cryptocurrency, its challenges and the way forward.
What is cryptocurrency?
A cryptocurrency is a medium of exchange similar to a Rupee or any other currency. The difference is while a rupee or a dollar exists in a physical form which is a printed note, cryptocurrency is held in an electronic form based on a technology named blockchain. Blockchain is nothing but a decentralized ledger in an electronic form which contains "blocks" in other words transactions across a peer-to-peer network, which means without an involvement of a third party.
Bitcoin is the world's best known cryptocurrency which is considered to be the largest in terms of market value followed by Ethereum. If we talk about how cryptocurrency works, it needs to be understood in the context of a fiat money (currency with authorized permission and regulation), for example a rupee is regulated by the Reserve Bank of India which ensures that the money in circulation is genuine and is recorded. In the context of a cryptocurrency, a chain of private computers execute this process and solve complex cryptographic puzzles, this is done to authenticate the transaction, this process is called mining.
TRADING IN CRYPTOCURRENCIES
To trade in cryptocurrency, one needs to first buy a cryptocurrency, there are two ways in which a cryptocurrency can be brought, firstly, you can buy crypto coin from someone and the second, is to mine your own cryptocurrency. Buying happens in either an exchange facilitated transaction or a peer-to-peer transaction. Talking in the context of India, the simplest way to trade in cryptocurrency is through one of the exchange and trading platforms which includes, WazirX, CoinDCX, CoinSwitch Kuber etc.
To trade in cryptocurrency by using INR, the user needs to register on one of the exchange platforms mentioned above, and complete a KYC process, then if the user is buying cryptocurrency for the very first time will need to load INR money in their wallet of their cryptocurrency exchange.
FRAMEWORK ACROSS COUNTRIES & INDIA
El Salvador has become the first country to recognize bitcoin as a legal tender, China on the other hand has imposed a complete ban on cryptocurrency. It becomes imperative to look at some of the other jurisdictions around the world and their regulatory framework regarding cryptocurrency.
In the United States, The federal government does not recognize cryptocurrency as a legal tender, the two major regulators i.e. US Securities and Exchange Commission (SEC) and Commodity Futures Trading Commission (CFTC) are playing catch up while regulating the digital currency market, their objectives are two fold, firstly, protecting the investing public and secondly, maintaining market stability.
In the United Kingdom, Her Majesty's Revenue and customs department has not considered crypto assets as a currency. Furthermore, it has noted that cryptocurrency does not qualify to be any form of investment activity.
In Canada its regulator, Canada Revenue Authority (CRA) though does not recognize it as a fiat currency but treats it like a commodity used for payment and investment purposes and the same is subject to taxation.
Israel through its legislation, Supervision of Financial Services Law includes digital currency within the definition of financial assets. The Israel tax Authority demands 25% on profits made through exchange and trading of cryptocurrency.
India though has not come up with any policy or legislation either regulating or banning cryptocurrency, however, before the winter session of parliament last year there were conjectures that the government may come up with a law banning all private cryptocurrencies, but nothing concrete happened, which has led to uncertainty amongst investors in the Indian crypto market. The Reserve Bank of India (RBI) though, has given some hints as to what would a regulatory framework on cryptocurrency in India look like.
The RBI is expected to come up with Central Bank Digital Currency (CBDC) a digital currency that can be transacted using platforms based on blockchains and would be regulated by RBI. However, this is just a form of digital currency, but the broader question is what should be a comprehensive policy related to cryptocurrency? Mr. Hemant Batra a renowned public policy expert and a lawyer while speaking to Mumbai Uncensored has provided his detailed insight and expertise on the policy regarding cryptocurrency, he says, "public policy can be of two types, firstly, a policy which brings or initiates a reform in any sector or segment within the society and second, is a policy brought about to formalize a change which has already happened. The Indian cryptocurrency market has now become very big with involvement of billions of dollars in the market hence, it is now unattainable and irreconcilable for the government to completely ban all sorts of cryptocurrency and its trading and investment. India is absolutely ready to accept cryptocurrency with a regulatory system based on global requirements as per the guidelines issued by IMF (International Monetary Fund). Banning cryptocurrency will lead to damaging the financial statistics of all nations"
CONCERNS AROUND CRYPTOCURRENCY
The next aspect is the challenges that cryptocurrency puts forth before the policy makers, these can be termed as "macro" consequence of cryptocurrency. First aspect is the challenge related to the monetary policy, former RBI governor Duvvuri Subbarao speaking at a public forum has expressed his concerns on cryptocurrency and its impact on monetary policy according to him, cryptocurrency may erode central bank's control over money supply, "Crypto is backed by algorithms and there is fear that the central bank might lose control over money supply and inflation management. There are also concerns that crypto will disrupt the monetary policy," he said, "Crypto can jump capital controls; fiat money is linked to the reserve currency," his indication was towards "stablecoins" whose value is tied to a fiat currency by maintaining equivalent reserves ("currency board" exchange rate regime).
The next challenge is fiscal, that is cryptocurrency being used as a tool for tax evasion as it would be very feasible for a crypto investor to invest his untaxed money in purchasing bitcoins and similar would be a case in money laundering wherein "proceeds of crime" could easily be invested in any of the cryptocurrency exchange and trading platforms. Mr. Batra on this point states, "FATF (Financial Action task force) and IMF have expressed their serious concern about this issue, there are certain sets of cryptocurrency that are based on very private blockchains wherein one cannot identify the nation from which such virtual currency is operating and there are cases investigated globally wherein there has been a direct link between financing illegal and terror activities through crypto exchanges. To tackle this scenario, the government has to introduce regulatory regimes not on the cryptocurrency but crypto service providers."
On the point of cryptocurrency being a very lucrative investment avenue Mr. Batra says, "investment in government bonds and securities, SEBI controlled mutual funds, financial securities might take a hit as people will not take risk in investing smaller companies and thus, they will either invest in blue chip companies or in cryptos". Thus, cryptocurrency in India has now become a major factor in the financial as well as the economic realm and now what is needed is a comprehensive regulatory framework which ensures investor protection as well as market stability of crypto. In the budget session scheduled to start from 30th January; the Union Budget will be presented on February 1st, the government is expected to come up with a law on cryptocurrency, it would be very interesting to see how the law is formulated.
Aditya Bharti : Face behind GoCleaners and GoRealtors
Khushi Thawani, Mumbai Uncensored, 18th January, 2023:
As Aristotle said, Excellence is not an act but a habit. It involves a lot of effort, tenacity, research, sacrifice, and, most importantly, passion for the task at hand. Although the founder of GoCleaners, Aditya Bharti, had never heard of this proverb, he was working on it as though it were his personal mission statement.
Initially, he didn't launch with a significant setup. He also had no idea that what he was about to do in the home cleaning services industry would one day be so intrusive that it would upend some of the established businesses in hyperlocal markets. This is especially true given that he had modest beginning and lacked the high-end funding that his rivals did.
This business was founded by Aditya 1 and a half years back and he has already achieved wonders in the sector. He was later joined by two co-founders Anup and Shivam. Aditya was working at a real estate company at the time, and Anup was employed for the renowned Urban Company, a provider of home cleaning services. Shivam wasn't working at the time. They weren't your usual IITians or IIM grads who were surrounded by money and plethora of opportunities. But hey, they already knew that. They therefore already began looking for that initial pool of capital.
GoCleaners was Aditya's idea; it was memorable and expressed exactly what they wanted to convey to any visitors to their website. They put together roughly Rs. 1 lakh and set out on their voyage, learning more about where life would lead them little by little. Aditya used to receive the orders, while Shivam and Anup used to deliver the jobs.
From Anup's background, they were aware that although the businesses were benefitting from the services provided, the service providers who worked with them were not really pleased with their policies. The service providers frequently encountered a lack of collaboration between the personnel overseeing them, and had to pay for their credit in order to receive a work, and occasionally had to foot the bill for the chemicals. They had a lot of room to grow and explore in an untapped sector. Aditya and his team, like the majority of disruptors, struggled to keep up with the speed of funding needed because they were aware of the issue but lacked the resources to address it.
They were running out of labour, equipment, and chemicals on a regular basis. H "Many people came up with different psychologies and ideas but I was sure of what I had to do to execute and push things further ahead. I had a clear image built up in my head. I sincerely recommend anyone who wishes to start out on their own – first research the problem and start developing the best solution for it. Don't jump in blind, your path will then be laden with unforeseen problems and under-researched quick fixes which is a sure-shot recipe for failure."is parents were quite encouraging. In order to keep them back on course and make sure they didn't veer off the course they had set for themselves, his mother loaned him every piece of jewellery she owned.
The encouragement from his mother worked. They got started in a way that established the bar for success. Anup and Shivam, the team's co-founders, are joined by 16 other members so far, all of them are specialists who complete tasks. They have successfully impacted the important Mumbai suburbs of Andheri, Goregaon, and Vile Parle, among others, and receive a steady stream of orders from these areas, the majority of which are client references.
Aditya is aware that this is only the start. With such a strong team, they still have more benchmarks to reach, and Aditya hopes to create a unified platform for all varieties of professional services.
He acknowledges that the travel was a crucial period in his life and that it kept him inspired to continue. Every day was different; some were really productive, while others were the pits. To manage both the tasks and obligations of his profession, he first had to make adjustments to himself and his daily schedule. When Aditya thinks back today, he recalls the period when he had considered quitting school, but his friend Shivam and his family encouraged him, giving him hope that he might achieve his goal.
Aditya responds to the question, what is the one thing you remember doing that you realise was the most crucial step of your journey? replying "Many people came up with different psychologies and ideas but I was sure of what I had to do to execute and push things further ahead. I had a clear image built up in my head. I sincerely recommend anyone who wishes to start out on their own – first research the problem and start developing the best solution for it. Don't jump in blind, your path will then be laden with unforeseen problems and under-researched quick fixes which is a sure-shot recipe for failure."
Not only this the start-up king has invested himself in yet another idea called Go realtors, where he and his team help sellers, buyers and investors with the best possible tips and provide other services related to real estate, considering Aditya's prior experience in the same sector. He seems unstoppable with the ideas and his 'ace it all' mindset.
Anuraddha Singh launches a new collection of party dresses from her brand Throne of Medusas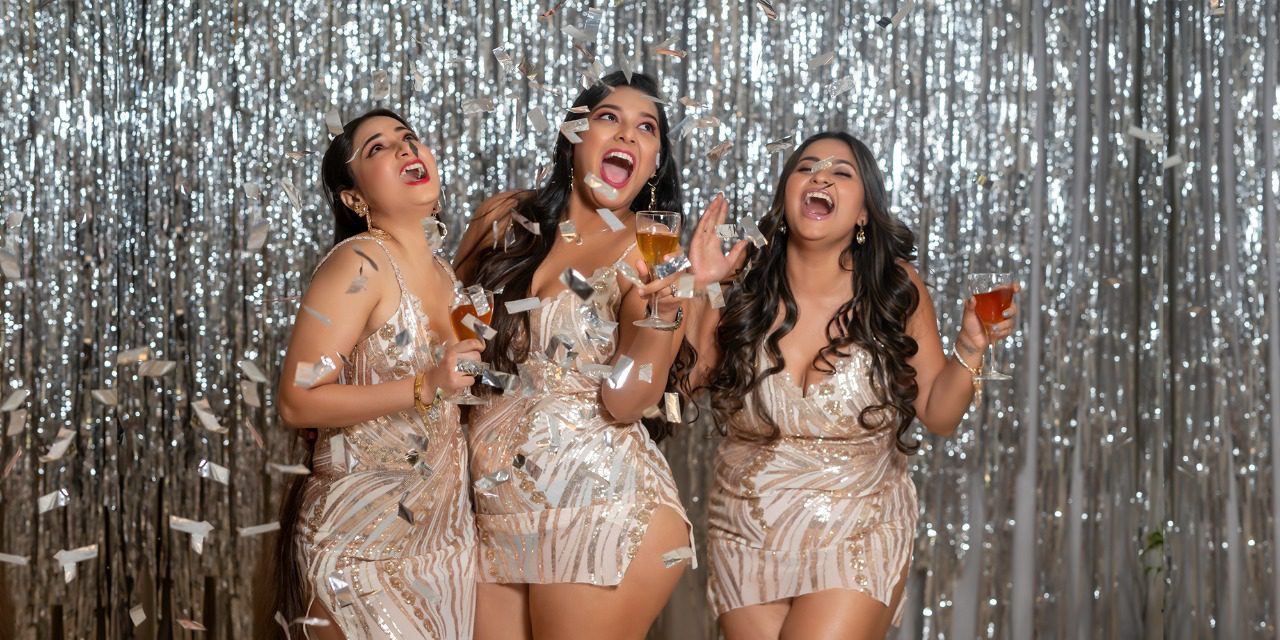 Mumbai Uncensored, 15th November 2022:
Throne of Medusas, a newly emerged fashion brand known for its exquisite craftsmanship and attention to detail, has just launched its latest collection of party dresses.
The new line, "Disco On Fire," features a range of elegant and sophisticated dresses perfect for any special occasion. Made from the finest fabrics and adorned with delicate lace and intricate embroidery, these dresses are designed to make any woman feel like a true queen.
The collection includes two astonishing colours, Bleeding emerald and Sunkissed glitter which are available in a range of sizes to suit every body type.
In a statement, the brand's founder, Anuraddha Singh, said, "We are thrilled to introduce our new Disco On Fire collection, which captures the essence of femininity and strength. These dresses are perfect for the modern woman who wants to make a statement and feel confident and powerful."
Throne of Medusas is known for its commitment to high-quality materials and ethical production, and its new collection is no exception. Each dress is crafted by skilled artisans using quality fabrics and advanced production techniques.
The new collection is available now on their website – www.throneofmedusas.com. Don't miss out on the opportunity to elevate your wardrobe with these stunning and luxurious dresses.
For more information, visit the Throne of Medusas website or follow the brand on social media to stay up-to-date with their latest collections and special offers.
सर्वसामांन्याचे बजेट कोलमडणार, जीवनावश्यक वस्तूंवर ५ टक्के GST लागू
Kalyani Gilbile, Mumbai Uncensored, 20th July 2022:
आजपासून जीवनावश्यक वस्तूंवर ५% जीएसटी लागू करण्याच्या सरकारच्या निर्णयांमुळे सर्वसामान्यांच्या खिशाला कात्री लागणार आहे. आधीच सर्वसामान्य माणूस महागाईने त्रस्त आहे, त्यात जीएसटी परिषदेने दैनंदिन जीवनात वापरल्या जाणाऱ्या अनेक वस्तूंवरील कर दर वाढवण्याचा निर्णय घेऊन सर्वसामान्यांच्या घरखर्चाचे गणित पूर्णपणे विघडवले आहे.
सीलबंद दही-दुधाला जीएसटीच्या अंतर्गत आणण्याचा निर्णय अर्थमंत्री निर्मला सीतारामन यांच्या अध्यक्षतेखाली झालेल्या जीएसटी परिषदेत घेण्यात आला होता, त्यानंतर या गोष्टीवर 5 % जीएसटी लागू करण्याचा निर्णय घेण्यात आला.
कोणत्या गोष्टी महागणार –
तृणधान्ये, डाळींपासून ते दही, लस्सी, पनीर, गूळ, चिरमुरे, खांडसरी साखर अशा ब्रँड नसलेल्या खाद्यपदार्थांवर आता कर प्रणाली अंतर्गत कर ५% आकारला जाईल. याआधी केवळ ब्रँडेड वस्तूंवरच शुल्क आकारले जात होते.
सध्या शाई (प्रिटिंग व चित्रकलेसाठी वापरली जाणारी), चाकू, एलईडी दिवे, चित्रकलेचे साहित्य, पेन्सिल शार्पनर्स या वस्तूंवरील जीएसटी आता १२ % वरून १८ % झाली आहे. तसेच, सोलर वॉटर हिटरवर आता ५ % वरून १२ % जीएसटी आकारला जाणार आहे.
त्याचवेळी रुग्णालयातील अतिदक्षता नसलेल्या खोल्यांचे एका दिवसांचे भाडे ५००० रुपयांपेक्षा अधिक असल्यास त्यावर ५ % जीएसटी लागू होणार आहे.
कोणत्या गोष्टी स्वस्त होणार –
ऑस्टोमी प्रकारच्या शस्त्रक्रियेच्या उपकरणांवरील जीएसटी १२ % वरून ५ % करण्यात येणार आहे.
ट्रक/मालवाहतूक भाड्याने जेथे इंधन खर्च समाविष्ट असेल तेथे 18% ऐवजी 12% इतका जीएसटी कमी होईल.
विमानाने इकॉनॉमी क्लासमधून बागडोगरा ते ईशान्येकडील राज्यांच्या हवाई प्रवासावर जीएसटी माफ करण्यात आला आहे. तसेच, बॅटरीसह किंवा त्याशिवाय इलेक्ट्रिक वाहनांवर 5% जीएसटी आकारण्यात येणार आहे.