EU Antitrust Regulators to investigate Google, Indian government intends to prevent flash sales on e-commerce platforms
Nicole Ryall, Mumbai Uncensored, 24th June 2021
On June 22, European Union antitrust regulators launched an investigation into Google's AdTech division to see if the corporation favored its own product over competitors, advertisers, and online publishers.
According to projections, Google will earn $147 billion from online ads in 2020. Currently, the corporation is the world's largest shareholder in online advertising. The most sales and earnings came from adverts that appeared on numerous properties, including search, YouTube, and Gmail. The display or network business, in which other media firms utilise Google's technology to publish/sell ads on their websites or applications, accounted for 16 percent of Google's overall income.
The EU Commission stated that it would investigate whether Google distorted competition by denying third parties access to user data for advertising purposes on apps and websites and reserving it for its own use. "We are concerned that Google has made it tougher for competing online advertising providers to compete in the so-called ad tech stack," said Margrethe Vestager, European Competition Commissioner. She went on to say that the commission will look into Google's user tracking rules to see if they were in accordance with fair competition.
A Google spokeswoman stated that the business would work with the commission constructively. "Thousands of European businesses use our advertising goods every day to reach new customers and fund their websites," the company claimed. They select them because they are cost-effective and competitive."
Vestager has fined Google more than $9.5 billion in the last decade for blocking its competitors in online commerce, Android devices, and online advertising.
In India, Amazon and other e-commerce sites may suffer difficulties
The Indian government has announced plans to impose harsher regulations on e-commerce sites like Amazon and Flipkart. The Department of Consumer Affairs has requested views and recommendations by July 6 on proposed changes to Consumer Protection.
One of the revisions, if accepted by the government, may prevent e-commerce behemoths from hosting flash sales of goods and services. Notably, both Amazon and Walmart-owned Flipkart run a number of Flash discounts throughout the year, which are said to be detrimental to small enterprises. The modifications would make it illegal for e-commerce websites to hold such deals.
Countless consumer and trader complaints
The government stated in a press release that it had received numerous complaints from customers, traders, and trade associations about rampant cheating and unfair trading practises in the e-commerce ecosystem. As a result, the Ministry of Consumer Affairs has urged that e-commerce platforms in India be prohibited from staging flash discounts. Festival seasons, such as Diwali and Independence Day, are popular for such deals.
"Certain e-commerce entities are limiting consumer choice by engaging in 'back to back' or 'flash' sales, in which one seller selling on the platform does not carry any inventory or order fulfilment capability and instead places a 'flash or back to back order with another seller controlled by the platform," according to the ministry. This precludes a level playing field and, as a result, limits custodial services.
Possible tampering with search results
According to the government, e-commerce platforms may be using the technology to manipulate search results in order to promote specific vendors and deals. Such techniques provide some merchants an unfair advantage over others. The amendments aim to make the e-commerce ecosystem more transparent.
Nodal and chief compliance officers will be appointed by e-commerce platforms
The Indian government recently demanded the appointment of nodal and compliance officers by social media firms and other media outlets. In a similar vein, the Indian government has proposed that e-commerce platforms hire a chief compliance officer, nodal officers, and resident complaints officers.
"To ensure compliance with the Consumer Protection Act, 2019 and Rules, the appointment of a Chief Compliance Officer, a nodal contact person for 24×7 coordination with law enforcement agencies, officers to ensure compliance with their orders, and a Resident Grievance Officer for redressing consumer grievances on the e-commerce platform has been proposed," according to the ministry. This would ensure effective compliance with the Act's and Rules' provisions, as well as strengthen the e-commerce organisations' grievance redressal mechanism."
Prior to the date to be indicated, if possible
Another proposed amendment would make it necessary for products to include the best before or use before date so that customers can make an informed purchase decision. Consumers sometimes complain that they received expired products because it is not obligatory.
सर्वसामांन्याचे बजेट कोलमडणार, जीवनावश्यक वस्तूंवर ५ टक्के GST लागू
Kalyani Gilbile, Mumbai Uncensored, 20th July 2022:
आजपासून जीवनावश्यक वस्तूंवर ५% जीएसटी लागू करण्याच्या सरकारच्या निर्णयांमुळे सर्वसामान्यांच्या खिशाला कात्री लागणार आहे. आधीच सर्वसामान्य माणूस महागाईने त्रस्त आहे, त्यात जीएसटी परिषदेने दैनंदिन जीवनात वापरल्या जाणाऱ्या अनेक वस्तूंवरील कर दर वाढवण्याचा निर्णय घेऊन सर्वसामान्यांच्या घरखर्चाचे गणित पूर्णपणे विघडवले आहे.
सीलबंद दही-दुधाला जीएसटीच्या अंतर्गत आणण्याचा निर्णय अर्थमंत्री निर्मला सीतारामन यांच्या अध्यक्षतेखाली झालेल्या जीएसटी परिषदेत घेण्यात आला होता, त्यानंतर या गोष्टीवर 5 % जीएसटी लागू करण्याचा निर्णय घेण्यात आला.
कोणत्या गोष्टी महागणार –
तृणधान्ये, डाळींपासून ते दही, लस्सी, पनीर, गूळ, चिरमुरे, खांडसरी साखर अशा ब्रँड नसलेल्या खाद्यपदार्थांवर आता कर प्रणाली अंतर्गत कर ५% आकारला जाईल. याआधी केवळ ब्रँडेड वस्तूंवरच शुल्क आकारले जात होते.
सध्या शाई (प्रिटिंग व चित्रकलेसाठी वापरली जाणारी), चाकू, एलईडी दिवे, चित्रकलेचे साहित्य, पेन्सिल शार्पनर्स या वस्तूंवरील जीएसटी आता १२ % वरून १८ % झाली आहे. तसेच, सोलर वॉटर हिटरवर आता ५ % वरून १२ % जीएसटी आकारला जाणार आहे.
त्याचवेळी रुग्णालयातील अतिदक्षता नसलेल्या खोल्यांचे एका दिवसांचे भाडे ५००० रुपयांपेक्षा अधिक असल्यास त्यावर ५ % जीएसटी लागू होणार आहे.
कोणत्या गोष्टी स्वस्त होणार –
ऑस्टोमी प्रकारच्या शस्त्रक्रियेच्या उपकरणांवरील जीएसटी १२ % वरून ५ % करण्यात येणार आहे.
ट्रक/मालवाहतूक भाड्याने जेथे इंधन खर्च समाविष्ट असेल तेथे 18% ऐवजी 12% इतका जीएसटी कमी होईल.
विमानाने इकॉनॉमी क्लासमधून बागडोगरा ते ईशान्येकडील राज्यांच्या हवाई प्रवासावर जीएसटी माफ करण्यात आला आहे. तसेच, बॅटरीसह किंवा त्याशिवाय इलेक्ट्रिक वाहनांवर 5% जीएसटी आकारण्यात येणार आहे.
Open Network for digital commerce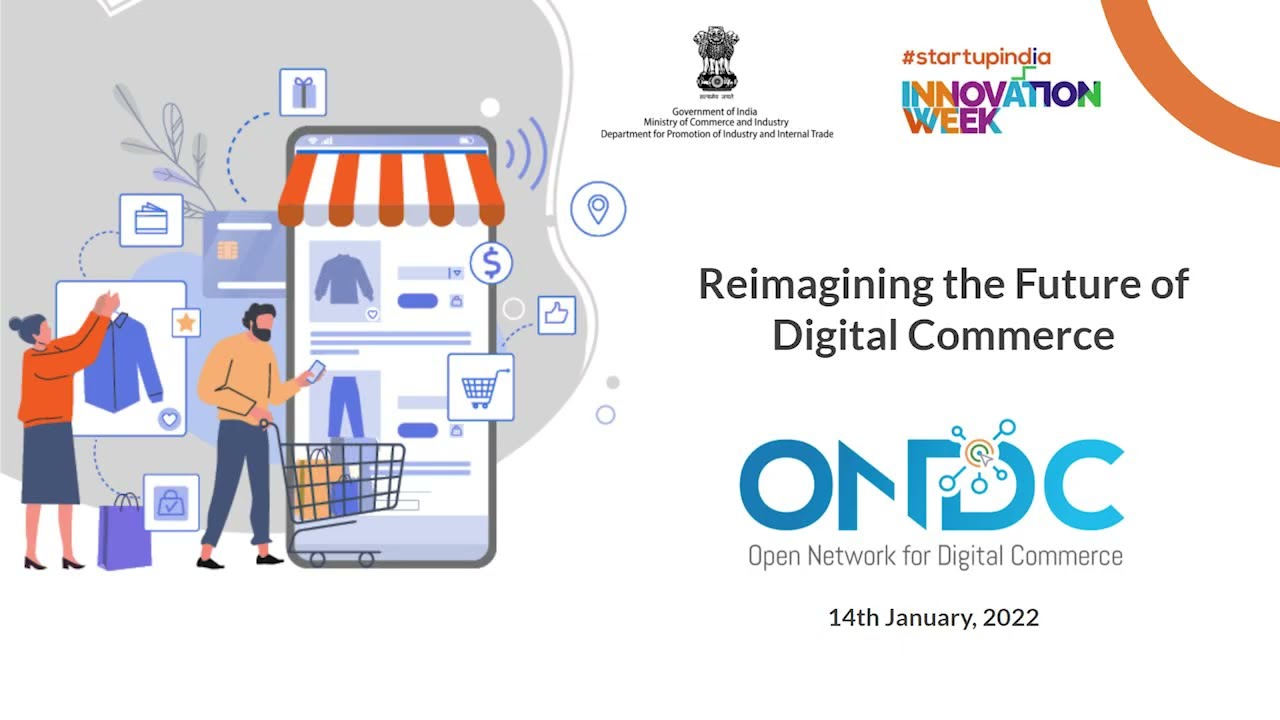 How ONDC aims to change the Indian e-commerce industry.
Khushi Shah – Mumbai Uncensored, 3rd June 2022
The lockdown brought about a dramatic growth of e-commerce in the past few years, which has hampered the business of physical retailers.With super high class companies who have invested billions of dollars in research and development in India we have been going through the abuse of 'aggregator superpower' a monopolising model of e-commerce. Allegations by CAIT and others have ranged from predatory pricing and prioritising certain sellers to the foreign ownership of Amazon and Flipkart.
An attempt by the Indian government is being made to break down giant monopolies like amazon, flip kart, swiggy and so on with the introduction of ONDC which is supposed to be as revolutionary as UPI itself. It will not just be limited to products but also to services such as mobility, grocery, food order and delivery, hotel booking and travel, and many others.
ONDC is an open technology network based on open protocol which is expected to digitise the entire value chain, standardise operations, promote inclusion of suppliers, derive efficiencies in logistics and enhance value for consumers.
The official government note was circumspect. "ONDC is a globally first-of-its-kind initiative that aims to democratise digital commerce, moving it from a platform-centric model to an open network," it said. "[It] will enable buyers and sellers to be digitally visible and transact through an open network. No matter what platform or application they use."
E-commerce is a complex business where every business has its unique supply chain and processes and standardisation is a challenge. It would require reconfiguration, including a complete revamp of their systems and losing advantages like control over the user interface and consumer behaviour insights. For the government however it will provide better control over what is sold and bought. In UPI, a recent government stipulation set a market share limit of 40 per cent for any service provider, which immediately dampens the growth of a market leader PhonePe which is owned by Walmart outside India.
In a marketplace-centric model, a buyer first selects a platform and then searches for a product there where then platform acts as an intermediary for the buyer and seller. In the new model, the buyer will search for the product first and then pick the right seller offering that item. The platform the seller is on becomes secondary. It aims at promoting open networks developed on open-sourced methodology, using open specifications and open network protocols independent of any specific platform. This provides all the small and medium fishes in the ocean with an opportunity to grow big, and simultaneously give a boost to Make in India.
"It's (Open Network for Digital Commerce) an idea whose time has come. We owe it to the millions of small sellers to show an easy way to participate in the new high-growth area of digital commerce," Nilekani, the co-founder and non-executive chairman of Infosys, himself supported this platform.
This makes it the most potent weapon the ruling dispensation has yet unleashed on India's e-commerce duopoly.
Pet breeders stand to lose license if unregistered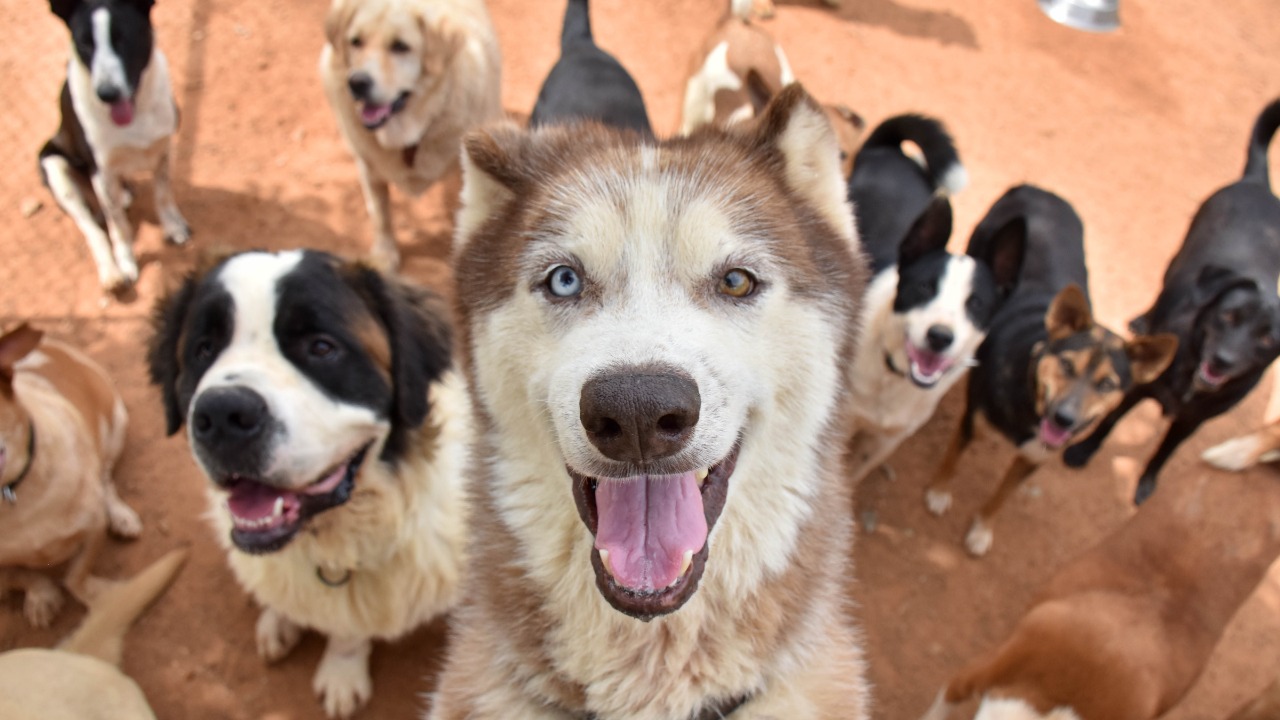 Khushi Shah – Mumbai Uncensored, 24th May 2022
More than three years after the Prevention of Cruelty to Animals (Pet Shop) Rules, 2018, making it mandatory for pet shops to be registered with the respective State Animal Welfare Board (SAWB) companies still go one to flout laws.
On June 13, 2021 Corporation officials said they are now keeping a close eye on the pet trade and are ready to seize the shops if the owners do not get valid registration and trade licences.
As per the Prevention of Cruelty to Animals (Pet Shop) Rules, 2018, no person should sell or trade in pet animals, whether retail or wholesale, or establish operate a pet shop, or any other establishment engaged in sale, purchase or exchange of pets without obtaining a certificate of registration from the State Animal Welfare Board (AWB).
On 26th august 2021 the petitioner's counsel Sanjukta Dey told the bench that she had visited shops in Crawford Market and Kurla as recently as three days ago and found violations of the earlier high court order, which had directed immediate closure of such illegal shops. The shops require permission from the State Animal Welfare Board and they had seen puppies being drugged and animals kept out in the sun or out in the rain with no food or water. Due to the continued lack of regulation, illegal pet shops have mushroomed all over the city. It is alleged that such establishments are keeping animals domesticated as well as wildlife from India and abroad in "utterly unhygienic conditions" and the life and liberty of thousands of animals are at stake as they languish and die in miserable conditions in unlicensed and unregulated pet shops. They are also often taken away from mothers a a young age.
May 23 (PTI) The Delhi High Court on Monday sought the Delhi government's stand on a public interest litigation seeking directions on dealing with unregulated, unlicensed and illegal pet shops operating in the city.
"The non-implementation of the Prevention of Cruelty to Animals (Pet Shop) Rules, 2018 is a complete dereliction of duty by the respondents (authorities), and by doing so, the respondents' actions are affecting animal welfare negatively and preventing the compliance of the Prevention of Cruelty to Animals Act, 1960 and the Wildlife (Protection) Act, 1972," the petition filed through lawyers Supriya Juneja and Aditya Singla said.
Many pet shops and breeders operating in Mumbai are not licensed and the state urges pet owners to bring home pets only from licensed breeders.