15.33 million Indians lost their jobs in May 2021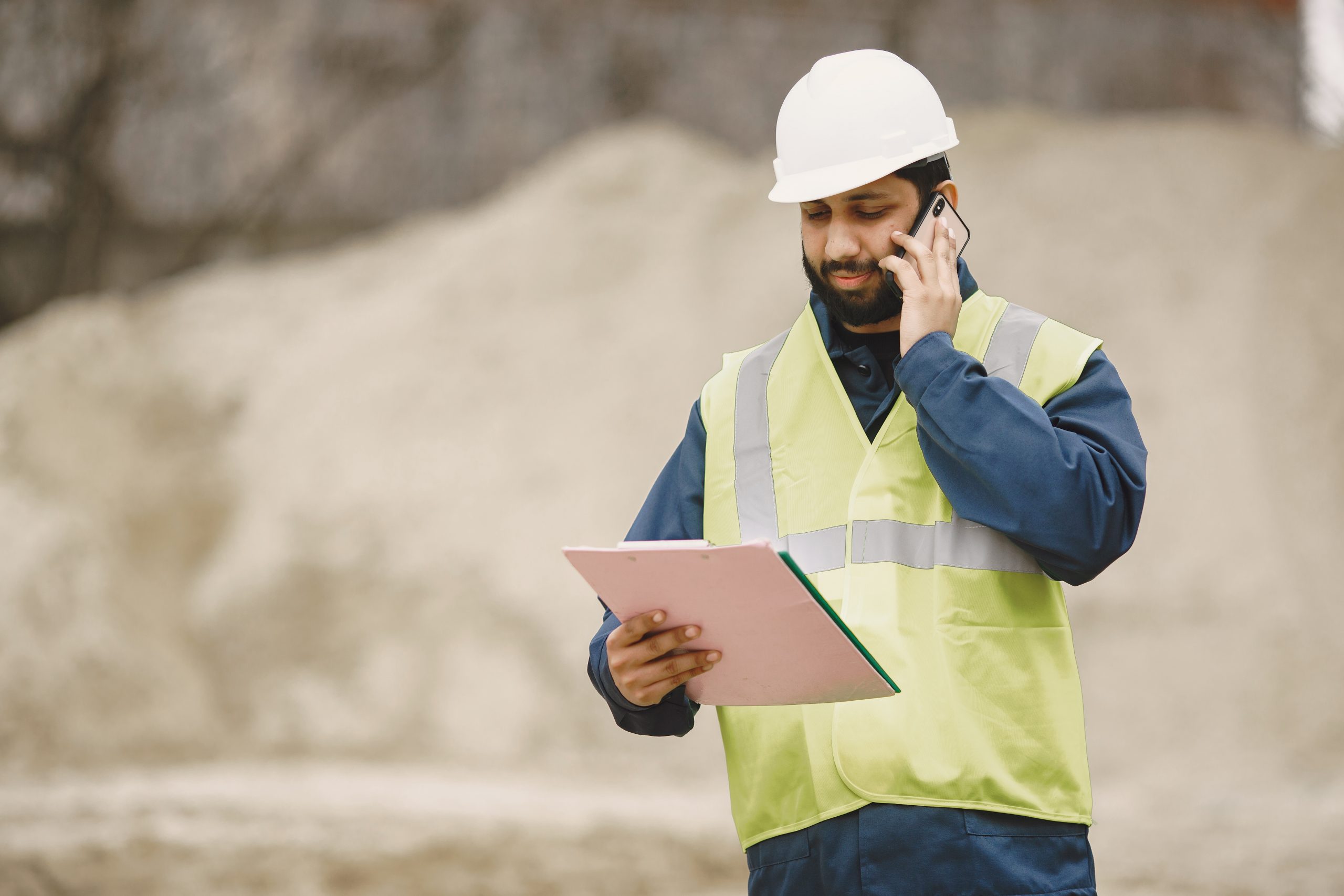 In May, at least 15.33 million Indians lost their employment, wiping out gains made since July2020, posing a risk to consumer spending and economic recovery.
According to the Centre for Monitoring Indian Economy, the number of people working dropped to 375.45 million in May from 390.79 million in April (CMIE). As the second wave of the pandemic infected millions of Indians and states enforced lockdowns to stem the spread of the virus, the number of people working in salaried and non-salaried jobs dropped by nearly 23 million in April and May.
The number of people who are unemployed but actively searching for employment increased by 17 million to 50.72 million, indicating a desire to work but a lack of opportunities.
The pandemic's effect on salaried workers, on the other hand, is relatively minor and mainly confined to urban India. People who own companies, small traders, and frequent bettors, on the other hand, bore the brunt of the pandemic's economic disruption.
In April, 127 million people worked in small trades and daily wage jobs, but that number dropped to 110 million in May. In May, at least 9 million more people began working in agriculture, bringing the total number of people employed in agriculture to 123.7 million. In May, however, 1.22 million salaried jobs were lost in urban India, while a little more than 1.4 million jobs were added in rural India.
"Since the lockdown last year, the work market has been strained. Between December and March, things were looking up, but the second wave wreaked havoc. We don't realise it, so job losses are squeezing private demand. People who lose their jobs would have an effect on the recovery. "If a customer does not have money, he or she will not spend," Arup Mitra explained.
"In rural India, non-farm prospects have diminished, and there is a surplus workforce. People are becoming more involved in forestry, which is a different debate. It also means that more people are doing the same job, resulting in lower productivity and income," Mitra explained.
मास्क घालणे बंधनकारक नाही ? माहितीच्या अधिकाराद्वारे केंद्र सरकारचा राज्य सरकार विरोधात गंभीर खुलासा..!
AKASH SONAWANE – MumbaiUncensored, 15 January 2022
मार्च २०२० चे लॉकडाऊन – १ संपुष्टात येत असताना नागरिकांची घराबाहेर पडण्यास सुरुवात झाली. संसर्गाच्या भीतीने प्रत्येकासाठी मास्क घालणे गरजेचे होतेच परंतु वैयक्तिक पाळतीवर सुद्धा प्रत्येक नागरिक सतर्क होता. कालांतराने सर्व पुर्वव्रत होत असताना नागरिकांना 'मास्क' चा विसर पडला आणि सरकार चा हस्तक्षेप सुरु झाला.
केंद्र शासनाने दिलेल्या निर्देशानंतर सुद्धा आपत्ती व्यवस्थापन कायद्याच्या कलम ३८,३९ चे उल्लंघन करुन महाराष्ट्र शासनाने बेकायदेशीररीत्या मास्कची सक्ती करण्याचा नियम आणून सरकारी कर्मचाऱ्यांकडून भादंवि चे कलम १६६, १२० (ब), ३४ आणि आपत्ती व्यवस्थापन कायदा कलम (ब), ५५ अंतर्गत होत असलेले गुन्हे त्वरीत रोखणे तसेच मास्कचा दंड घेण्यासाठी फिरणाऱ्या कर्मचाऱ्यां विरुध्द खंडणी वसुलीसाठी गैरकायदेशीरपणे नागरिकांवर सक्ती आणण्यासाठी भादंवि ३४१, ३४२, २२०, ३८५, १२० (ब), ३४, १०९ अंतर्गत गुन्हे दाखल करणेबाबत माहितीचा अधिकार कायद्याअंतर्गत अर्ज दाखल केले गेले.
केंद्र सरकारच्या स्वास्थ्य मंत्रालयाने दि. १९ मे २०२१ रोजी अमित चौहान यांना दिलेल्या उत्तरामध्ये स्पष्ट केले आहे की मास्क घातल्यामुळे सदृढ लोकांना फायदा होत असल्याबाबत कोणतेही शास्त्रीय पुरावे नाहीत. तसेच ज्या लोकांना कोरोना लक्षणे नाहीत त्यांनी मास्क घालू नये.
त्यानंतर दि. २७ मे २०२१ च्या सौरव बायसॅक याना मिळालेल्या उत्तरामध्ये केंद्र सरकारने स्पष्ट केले की मास्क घालणे हे ऐच्छिक असून बंधनकारक नाही. जागतिक पातळीवर तज्ञांनी शोध करुन एकूण ४७ शोध पत्रामध्ये स्पष्ट केले आहेत कि मास्क लावल्याने कोरोना चा प्रसार थांबतो याचा कोणताही पुरावा नाही परंतु मास्क लावल्यामुळे लोकांना श्वसनाचे आजार होतात व त्यांचे फुफुसे कमजोर होण्याची शक्यता असण्याचे विविध शास्त्रीय पुरावे उपलब्ध आहेत.
केंद्र सरकारने दि. १७ जुलै २०२१ रोजी दिलेल्या पत्रांत हे स्पष्ट केले आहे की उच्च प्रतीचा मास्क (N95/Surgical Mask) च्या छिद्रांची साईझ ही ०.३ – १० μm ते ०.१ – ०.३ μm मायक्रोमीटर एवढी असते आणि कोरोना विषाणू हा त्यापेक्षा कित्येक पटीने लहान असतो. म्हणजेच मास्क लावल्यानंतर सुद्धा त्यामधून कोरोना विषाणू जावू शकतात व संसर्ग पसरवू शकतात.
अशा इतर अनेक मुद्द्यांसह काही लोक आपल्याला आंदोलने आणि निदर्शने करताना सोशल मीडिया वर दिसतात, तसेच झोपलेले सरकार आणि जनतेची गैरकायदेशीरपणे लूट करणारे प्रशासन काही थांबत नाही. अशा टीका ते सरकार वर करतात.
Bombay High Court rejects election petition by Congress candidate Naseem Khan challenging election of Shiv Sena MLA Dilip Lande
BHUVANA IYER – Mumbai Uncensored, 15 January 2022
The Bombay High Court on Thursday dismissed the election petition filed by Congress leader Mohammed Arif Naseem Khan challenging the election of Shiv Sena Member of Legislative Assembly (MLA), Dilip Lande from the Chandivali constituency.
The HC judgment said, "mere 'chance' or 'likelihood' of voters being influenced by illegal campaigning would not constitute essential fact, to contend that illegal campaigning materially affected the election result of the returned (winning) candidate".
Single-judge Justice Sandeep K Shinde observed the petition failed to plead 'material facts' resulting in an incomplete cause of action.
The factual matrix in the case was that Dilip Bhausaheb Lande was elected MLA in 2019 from Chandivali. He defeated petitioner, who was the Indian National Congress candidate, by a thin margin of 409 votes.
Khan had then filed a petition declaring the election void on grounds of commission of corrupt practices. According to Khan, there were two corrupt practices that Lande had indulged in.
Khan claimed that there were certain concocted and doctored videos of him which Lande deliberately circulated on Whatsapp which portrayed Khan as an anti-national person. Khan's plea challenged the election on the ground that the only beneficiary from circulating the doctored video was Lande.
He further claimed that members of Shiv Sena, including its chief, Uddhav Thackeray, had addressed audiences within the prohibited period of 48 hours, which was in contravention to the Model of Conduct by the Election Commission.
In response, Lande filed an application seeking dismissal of the petition on the ground that the plea does not disclose the cause of action for want of material facts. Cause of action means the material facts which are necessary for a party to prove its case, to show that there has been a legal injury. Material facts are facts that are important in a case for a judge to arrive at a conclusion.
The Court underscored that the position in law is well settled that an election petition can be summarily dismissed if the mandatory requirements of Section 83 of the Representation of the People Act to incorporate material facts are not complied with.
From the pleadings in Khan's plea regarding circulation of the fake video, the Court noted that they were incomplete as Khan had neither pleaded nor disclosed the source of the fake video in the hands of Lande.
The Court said it failed to understand the claim in the plea that violation of the conduct by Lande could land him over 400 votes, without showing any link between the alleged violation of the model code of conduct and the victory in election.
"Mere 'chance' or 'likelihood' of voters being influenced by illegal campaigning would not constitute essential fact, to contend that illegal campaigning materially affected the election result of the returned candidate" the order stated.
Justice Shinde thus dismissed the petition as Khan's petition failed to plead material facts resulting in an 'incomplete cause of action'.
Priyanka Gandhi Vadra Gives Ticket To Mother Of Unnao Rape Victim
Anushka Pathak, Mumbai Uncensored, 13 th January 2022 :
Congress General Secretary Priyanka Gandhi Vadra released the party's first list of 125 candidates for Uttar Pradesh Assembly polls on Thursday, that are due to start on February 10.
"Today the Congress party has released a list of 125 candidates who will be contesting for the upcoming Assembly election. Of these, 50 are women. We have tried to include those who fight for the rights of the common man and With this historic initiative, we hope to bring in a new kind of politics in the country," the Congress leader said.
"In the list of 125 candidates, 40 per cent are women and 40 per cent are youth. With this, we aim to give rise to new hope and a new political scenario here. Of the women finalized in the list, a few are journalists, one is an actress, some fight for their rights, some are social workers among others," she said.
Just after announcing the names of the women candidates, the Congress leader expressed happiness for providing tickets to those candidates who have worked for the rights of farmers, common man.
"In the first list of 125 candidates for UP polls, 40 candidates are women, including Asha Singh, the mother of the Unnao rape victim. From Shahjahanpur, we have fielded Poonam Pandey who led agitation for a raise in honorarium," Congress leader Priyanka Gandhi Vadra said.
Notably, Senior Congress leader Salman Khurshid's wife Louise Khurshid has also been given the ticket, informed the Congress leader.
Elections for the 403 assembly constituencies in Uttar Pradesh will be held in seven phases starting February 10, the Election Commission said. The polling in Uttar Pradesh will be held on February 10, 14, 20, 23, 27 and March 3 and 7 in seven phases. The counting of votes will take place on March 10.