Valentines day special: From Theatre to Reels: Deesha Katkar's Journey to Becoming an Instagram Content Creator
Payel Halder, Mumbai Uncensored, 14th February, 2023:
Deesha Katkar is a rising star on Instagram, known for her creative and humorous reels. In an exclusive interview, Deesha shares how she stumbled into content creation during the 2020 lockdown and gained attention with her relatable, 30-seconds reels.
Deesha's latest reels, particularly the character "Praju," have gone viral on social media, gaining her 2.8 million views. Praju is inspired by a girl from her native Satara and is an example of Ghati dialect, which Deesha is fond of.
Deesha's background is quite diverse, as she started with a diploma in civil engineering but soon realized her passion was for the arts. She participated in college plays and beauty pageants and eventually found her true love for theatre. She did theatre for at least 5-6 years and is still associated with a few groups. While making content was never her plan, she started creating some during the 2020 lockdown, and to her surprise, it got attention from social media users.
Deesha's Instagram reels are a mix of observational and relatable comedy, and she prides herself on standing out from other content creators. She believes social media is important for up-and-coming artists to showcase their work, but warns against buying fake likes and followers, which she compares to half-air and half-chips. Instead, Deesha advises focusing on unique ideas and being consistent to gain attention.
Deesha finds inspiration from observing people and writing down her ideas for scripts. While her reels often feature catchy music, she doesn't always follow trends, and chooses songs she personally enjoys, especially old Marathi and Hindi music.
When our reporter asked Deesha about her upcoming projects that she's working on, she said "I recently worked in a film called "Shyam Chi Aai" directed by Sujay Dahake. The release date is not final yet but it will release soon! I am very excited for this one! And I have also written a webseries called " Ek prem kahani mein" directed by "Tanaya Pande" which is ready and about to get released anytime soon on a youtube channel named "This is hit". Deesha also said "Auditions are going on well! Im currently working on myself and my performances so I get good projects in future!"
In the face of criticism, Deesha chooses to ignore negative comments and stay motivated by being true to herself and focusing on the positive responses she receives. She credits her theater background for teaching her how to stay present in the moment and develop her characterisation skills.
Deesha's unique blend of humor, creativity, and acting skills have gained her a growing following on Instagram. She plans to continue making content that showcases her performance and different characters, and encourages other artists and performers to embrace social media as a way to showcase their work.
In this touching birthday message for his mother Hiroo Johar, Karan Johar shares his emotions.
Nomita Jeswani, Mumbai Uncensored, 19th March 2023:
Today is Karan Johar's mother's birthday, and he wasted no time in making it special for her and showing her how much he loves her. Karan Johar shared a number of unique photos and a heartfelt message on Instagram to celebrate his mother's 80th birthday.
Karan Johar has written a beautiful message on the occasion of his mom Hiroo Johar's 80th birthday. On Instagram, he posted some recent and old photos of his mother and remarked that she is his fashion police and was a crucial part of raising his twins, Roohi and Yash Johar. He posted a number of images, including some from her most recent midnight cake-cutting event and others from his early years with her and her late film director father, Yash Johar.
The caption of the post said, "My brave and resilient mama turns 80 today…. She taught me how to love …how to stand for what I believe in … never apologise or justify myself if I was in the right… never pretend to be anyone I wasn't …. She is as much my conscience as she is my fashion police …. Also, the only person who i am still scared of… I love you mom to the planets and back …. I would never have been able to raise Roohi and Yash without you…."
As soon as he shared the post, the comment section flooded with the wishes from other people from the industry. "Happpppy birthday Hiroooo aunty," commented Ananya Pandey. "Mahsha'Allah…Wishing Hiroo aunty a VERY Happy 80th Birthday," said Saba Pataudi. Fans also showered their love in the comment section.
Lately Karan also shared the wrap of his upcoming movie. Rocky Aur Rani Ki Prem Kahani, Karan's upcoming film, is currently under production. In Kashmir, he was shooting the final section of the movie. It is slated to hit theatres on July 28 and stars Alia Bhatt, Ranveer Singh, Jaya Bachchan, Shabana Azmi, and Dharmendra.
Bollywood mourns the sudden demise of veteran actor – director Satish Kaushik at 66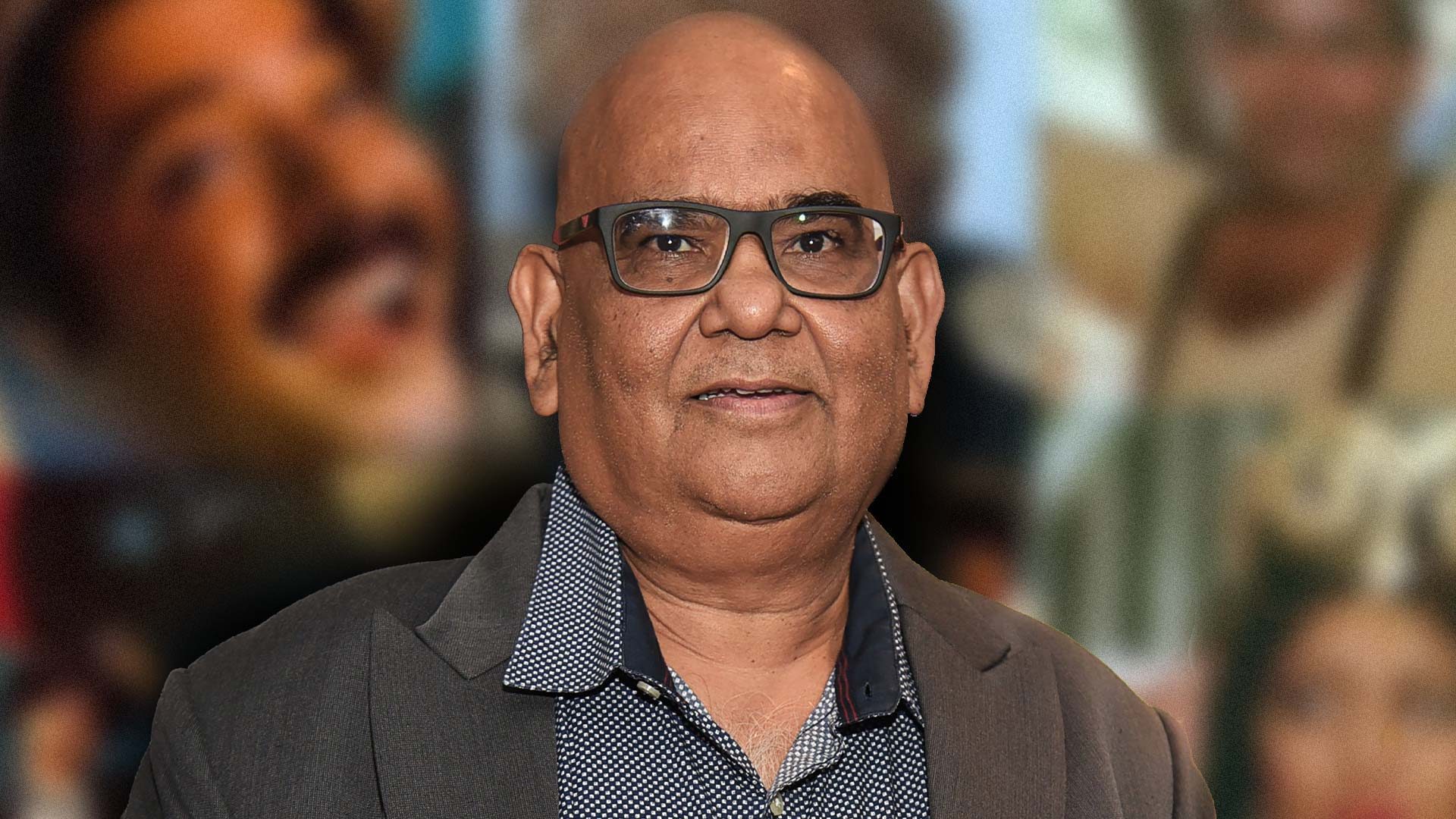 Payel Halder. Mumbai Uncensored, 10th March, 2023:
Actor, writer, and director Satish Kaushik passed away on March 8, 2023, in Gurugram at the age of 66. His close friend and associate Anupam Kher announced the sad news on Twitter, expressing his shock and grief. Kaushik's body will be brought to Mumbai after a postmortem is conducted.
Kangana Ranaut also expressed her sorrow and paid tribute to Kaushik, remembering him as a kind and genuine man who was her biggest cheerleader. Kaushik had worked with Ranaut on the film Emergency, which he had directed.
Born on April 13, 1956, Kaushik had made his mark in Bollywood with his breakout role as Calendar in Shekhar Kapur's Mr India. He had also appeared in early hits like Jaane Bhi Do Yaro, Mandi, and Woh 7 Din. Kaushik had later transitioned to direction, helming films like Roop Ki Rani Choron Ka Raja, Tere Naam, and Hum Aapke Dil Mein Rehte Hain.
Kaushik's sudden demise has left the film industry in shock, with many expressing their condolences on social media. His contributions to Indian cinema will be remembered and cherished by fans and colleagues alike.
Steven Spielberg impressed with SS Rajamouli's 'RRR': Calls it 'Eye Candy'
Payel Halder, 2nd March 2023:
Steven Spielberg, the renowned director, recently praised SS Rajamouli's "RRR" during a Zoom call with the Indian director. Before discussing his Academy Award-nominated film "The Fabelmans," which was released in India on February 10, Spielberg revealed that he watched "RRR" last week and was impressed with it.
"I thought your movie was outstanding… It was just amazing," Spielberg said, according to Variety. "I couldn't believe it, it was like eye candy… it was extraordinary to look at and experience."
SS Rajamouli met Spielberg in January at a cocktail party in Los Angeles, where the Indian director was promoting "RRR." After their meeting, Rajamouli referred to Spielberg as his "god."
Reacting to Spielberg's compliments, Rajamouli said, "I can almost get up from the chair and do a dance, it means a lot to me." He also praised the performances of Ram Charan, NTR Jr., Alia Bhatt, and Alison Doody in "RRR."
"RRR" recently made history at the Golden Globes, where it won big and earned an Academy Award for its song "Naatu Naatu."
It is worth noting that the information in this article is based on the report by Variety and the quotes from the individuals mentioned are used as they were originally reported.