A track to fall in love with: Kho Diya – A tune that is a wave of fresh air!
Kho Diya" is a new release by Shubham Agrawal and Zainab Burmawala that is sure to be a hit with fans of Indian pop music. The song's catchy melodies and upbeat rhythms are sure to get listeners moving, while the emotive lyrics and soulful vocals of Shubham and Zainab add depth and emotion to the track.
Fans can expect to be transported to a world of love and longing with "Kho Diya," as the song explores themes of love and how one finds it in the most unexpected places. The haunting melodies and powerful vocals of Shubham and Zainab are sure to leave a lasting impression on listeners. Released on the 1st of this month, Kho Diya is story of two unsuspecting victims of love.
The solitude thought behind the song is that we don't go looking for love but on the contrary, love finds us. In the rarest of moments with the most unexpected people. Shubham and Zainab had an idea of spreading this thought and one evening got together and made this musical magic. It was their aim to spread love to the audience in the beginning of the new year, to start the year on a sonorous note.
The song was played at The Bar Stock Exchange Malad on 31st December evening by the DJ while Zainab was celebrating her New Year's Eve there and the crowd loved it and went nuts. Overall, "Kho Diya" is a must-listen for fans of Indian pop music and is sure to become a fan favorite for its catchy hooks and emotive lyrics. Kho Diya is now streaming on all major platforms including Spotify, YouTube music, Saavn Music, Amazon Music, etc.
Show some love and give it a listen, you won't be disappointed.
Click link to hear the song – https://appopener.com/sp/1adtqodqr
https://appopener.com/yt/lfj4mxget
In this touching birthday message for his mother Hiroo Johar, Karan Johar shares his emotions.
Nomita Jeswani, Mumbai Uncensored, 19th March 2023:
Today is Karan Johar's mother's birthday, and he wasted no time in making it special for her and showing her how much he loves her. Karan Johar shared a number of unique photos and a heartfelt message on Instagram to celebrate his mother's 80th birthday.
Karan Johar has written a beautiful message on the occasion of his mom Hiroo Johar's 80th birthday. On Instagram, he posted some recent and old photos of his mother and remarked that she is his fashion police and was a crucial part of raising his twins, Roohi and Yash Johar. He posted a number of images, including some from her most recent midnight cake-cutting event and others from his early years with her and her late film director father, Yash Johar.
The caption of the post said, "My brave and resilient mama turns 80 today…. She taught me how to love …how to stand for what I believe in … never apologise or justify myself if I was in the right… never pretend to be anyone I wasn't …. She is as much my conscience as she is my fashion police …. Also, the only person who i am still scared of… I love you mom to the planets and back …. I would never have been able to raise Roohi and Yash without you…."
As soon as he shared the post, the comment section flooded with the wishes from other people from the industry. "Happpppy birthday Hiroooo aunty," commented Ananya Pandey. "Mahsha'Allah…Wishing Hiroo aunty a VERY Happy 80th Birthday," said Saba Pataudi. Fans also showered their love in the comment section.
Lately Karan also shared the wrap of his upcoming movie. Rocky Aur Rani Ki Prem Kahani, Karan's upcoming film, is currently under production. In Kashmir, he was shooting the final section of the movie. It is slated to hit theatres on July 28 and stars Alia Bhatt, Ranveer Singh, Jaya Bachchan, Shabana Azmi, and Dharmendra.
Bollywood mourns the sudden demise of veteran actor – director Satish Kaushik at 66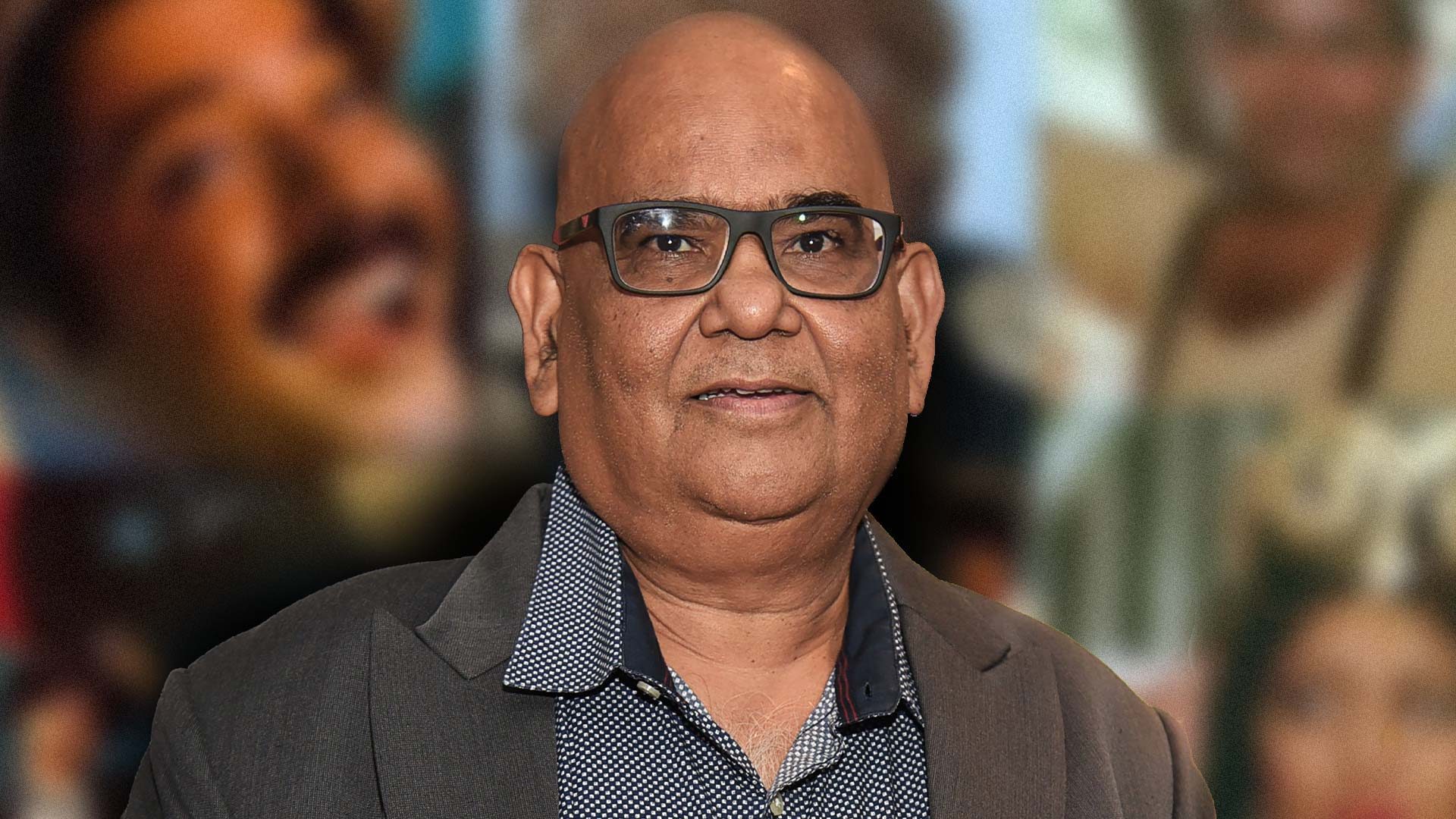 Payel Halder. Mumbai Uncensored, 10th March, 2023:
Actor, writer, and director Satish Kaushik passed away on March 8, 2023, in Gurugram at the age of 66. His close friend and associate Anupam Kher announced the sad news on Twitter, expressing his shock and grief. Kaushik's body will be brought to Mumbai after a postmortem is conducted.
Kangana Ranaut also expressed her sorrow and paid tribute to Kaushik, remembering him as a kind and genuine man who was her biggest cheerleader. Kaushik had worked with Ranaut on the film Emergency, which he had directed.
Born on April 13, 1956, Kaushik had made his mark in Bollywood with his breakout role as Calendar in Shekhar Kapur's Mr India. He had also appeared in early hits like Jaane Bhi Do Yaro, Mandi, and Woh 7 Din. Kaushik had later transitioned to direction, helming films like Roop Ki Rani Choron Ka Raja, Tere Naam, and Hum Aapke Dil Mein Rehte Hain.
Kaushik's sudden demise has left the film industry in shock, with many expressing their condolences on social media. His contributions to Indian cinema will be remembered and cherished by fans and colleagues alike.
Steven Spielberg impressed with SS Rajamouli's 'RRR': Calls it 'Eye Candy'
Payel Halder, 2nd March 2023:
Steven Spielberg, the renowned director, recently praised SS Rajamouli's "RRR" during a Zoom call with the Indian director. Before discussing his Academy Award-nominated film "The Fabelmans," which was released in India on February 10, Spielberg revealed that he watched "RRR" last week and was impressed with it.
"I thought your movie was outstanding… It was just amazing," Spielberg said, according to Variety. "I couldn't believe it, it was like eye candy… it was extraordinary to look at and experience."
SS Rajamouli met Spielberg in January at a cocktail party in Los Angeles, where the Indian director was promoting "RRR." After their meeting, Rajamouli referred to Spielberg as his "god."
Reacting to Spielberg's compliments, Rajamouli said, "I can almost get up from the chair and do a dance, it means a lot to me." He also praised the performances of Ram Charan, NTR Jr., Alia Bhatt, and Alison Doody in "RRR."
"RRR" recently made history at the Golden Globes, where it won big and earned an Academy Award for its song "Naatu Naatu."
It is worth noting that the information in this article is based on the report by Variety and the quotes from the individuals mentioned are used as they were originally reported.