Google Docs, Sheets, and Slides to gain access to these critical Drive security features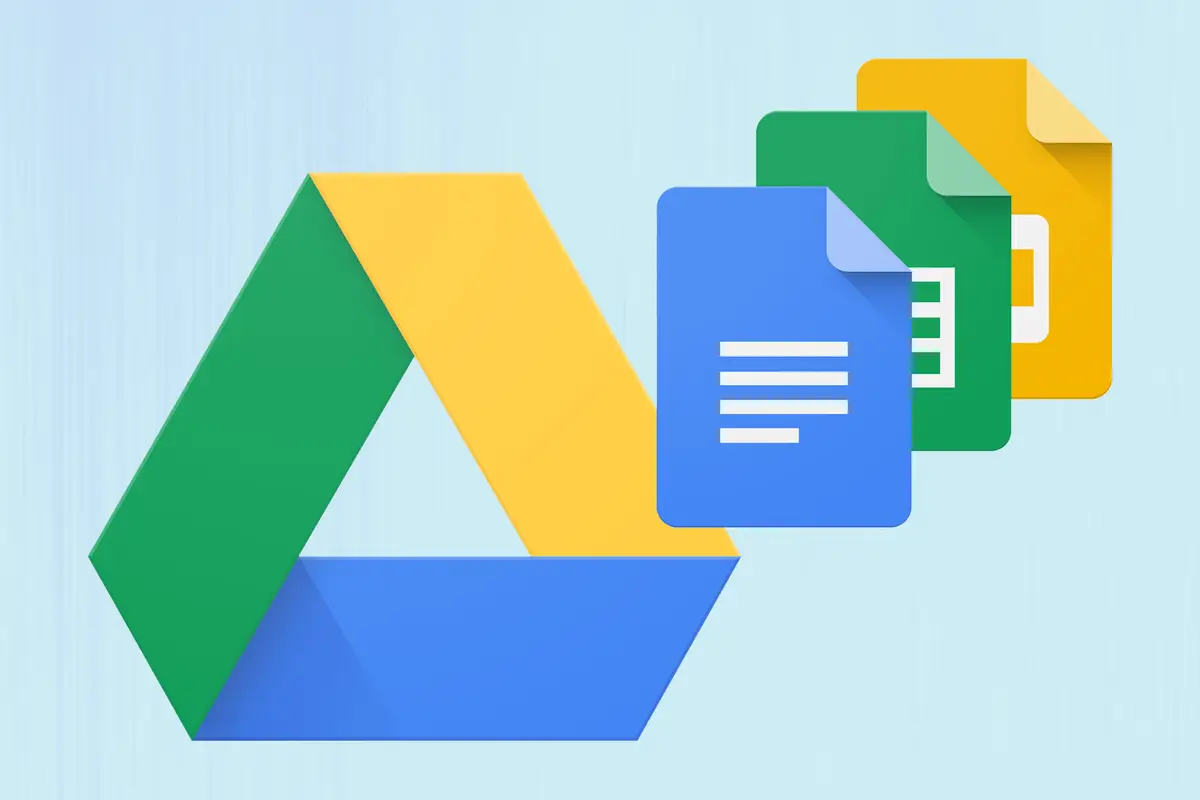 Hemant Singh – Mumbai Uncensored, 4th May 2022
Google has revealed that several of its cloud-based productivity suite's services would receive an essential feature that is currently present in Google Drive. Users will now see warning labels on files shared on Google Docs, Sheets, and Slides. The tech behemoth revised its blog post to highlight the new service feature. These warning labels will alert users to potentially harmful material.
This security feature for Google Drive will be available in 2021, according to the firm. In a blog post, Google acknowledged the Drive security banner and stated that it was "expanding these warnings at the file level."
The new feature, like Drive, would display a yellow warning flag at the top of a document whenever a user attempts to view potentially hazardous documents on their machine. On Google's collaborative tools, a warning banner will also appear: "This file appears to be suspect. It has the potential to be utilised to steal your personal information."
These warning labels are intended to assist users in avoiding dubious files that appear to be valid documents. However, same warning flags were previously displayed on the productivity apps. These advertisements previously displayed only when users attempted to access URLs from within Google Workspace.
Google has verified that this functionality will be activated by default and that there will be no admin or end-user control over it. The business also stated that the updated warning labels will be available in a few weeks. All Google Workspace customers, including those with old G Suite Basic and Business subscriptions, will be able to access the service.
As more people choose for a remote work environment, online productivity solutions are becoming increasingly popular. Google has to beef up the security of its other productivity products since the Workspace has recently been a popular venue for attackers to disseminate malicious files and launch phishing attacks.
A cloud email and collaboration suite security company discovered a "huge surge of hackers using the comment function in Google Docs" to propagate malware and phishing assaults last year.
Robots are taking over jobs, but don't panic yet!
D V L S Pranathi, Mumbai Uncensored, 3rd January, 2023:
We would've heard many people say that robots will soon take over the world as an exaggeration. However, it is not a joke anymore. People usually are under the presumption that robots are reducing the need for human labor, especially when we consider examples like chatbots on amazon or other shopping platforms where these chatbots provide a much more efficient form of customer service by handling tracking packages without any human involvement. People cannot be blamed for having this chain of thought, especially when robots like Sophia, a humanoid robot, are hyped so much across the world.
A study by Eric Dahlin, a sociology professor at Bringham Young University, has proven that there is no need to have a fear of robot intervention. The study has revealed that the rate at which robots are replacing humans is lower than it seems to the human eye and that people are overestimating the extent to which robots are overtaking the workforce.
A recent study published in the journal Socius: Sociological Research for a dynamic world revealed that only 14% of the workforce jobs had been replaced by robots which is barely anything. However, just as the human mind works, people who have experienced a loss of employment due to a robot have managed to exaggerate the entire idea by three times.
Dahlin surveyed close to 2,000 people regarding their opinions of work replacement by robots to better understand the relationship between job loss and bots. 47% of all jobs, according to those who have been replaced by a robot (about 14%), have been taken over. In a similar vein, people who had not personally experienced job displacement nonetheless believed that robots had replaced 29% of jobs.
He also concluded from his research that this fear among humans could be dated back to the early 1800s. He says that the results have stayed consistent throughout all the studies and that robots are not displacing workers. All companies worldwide are trying to integrate robots and the human workforce for a greater and better outcome.
"An everyday example is an autonomous, self-propelled machine roaming the isles and cleaning floors at your local grocery store," says Dahlin. "This robot cleans the floors while employees clean under shelves or other difficult-to-reach places." (source SciTech daily)
Another excellent example of this idea, as stated by Dahlin, is the aviation industry in which humans and robots work together. They use robots to paint the wings of airplanes. A robot can complete one coat of paint in 24 minutes, while the same thing would take a few hours if done by a human. Therefore, humans load and unload the paint while the robots paint. Hence, we can conclude that robots are overtaking taking the world but not at the rate exaggerated by us humans, and it is in our hands to decide if this is a boon or a bane.
Google slows down the hiring process for 2022-23 amid the global economic crisis
Tista Karmakar, Mumbai Uncensored, 13th July 2022:
Google parent Alphabet is allegedly planning to slow down the hiring process through 2023 with a memo sent to its employees detailing reasons. The tech corporation has revealed that the global economic crisis is the major reason why they had to take measures to cut down expenses.

Reportedly, Google CEO Sundar Pichai underscored in the memo, "Like all companies, we're not immune to economic headwinds…We need to be more entrepreneurial working with greater urgency, sharper focus, and more hunger than we're shown on sunnier days. In some cases, that means consolidating where investments overlap and streamlining processes." He also added acknowledging the fact that "the uncertain global economic outlook has been top of mind." Mr. Pichai also said that the company will be, "slowing the pace of hiring for the rest of the year, while still supporting our most important opportunities." However, He added some rays of hope by saying that the company will be focused on hiring people in engineering, technical, and other critical roles for the rest of 2022 and 2023.
Reports say that Alphabet shares have gone down by 21% this year and the company's growth rate slowed down to 23% in the first quarter from the previous year. Mr. Pichai added even though the company's dwindling growth rate Google hired approximately 10,000 employees in the second quarter. The pandemic had an adverse effect on several industries but Google was less struck by the pandemic in the initial years. Google reportedly generated revenue of $189.52 billion in 2020 along with YouTube which also collected profits on ad revenue of over $6.9 billion which is approximately 49% of the increase in the fourth quarter of 2020, the pandemic year. The further impact on the economy came down following the Russian invasion of Ukraine. Now, Google is attempting to restructure its economy by absorbing the impact. Recently, Uber has also announced that the company will be "hardcore about costs" while Meta stated to its employees warning them of "serious times" ahead after freezing the hiring process.
WhatsApp has announced increased group sizes and greater file transfers
The business revealed in a recent blog post that groups will soon be able to contain 512 members and that files up to 2 GB may be exchanged using WhatsApp.
Hemant Singh – Mumbai Uncensored, 11th May 2022
WhatsApp revealed in a blog post that it has added emoji replies to the chat service, as well as file transfers that are more than 20 times greater than the present capacity. It is also developing software to accommodate larger gatherings.
Emoji responses, in which users may respond to a specific post with a series of emojis, were launched by Facebook's parent corporation in 2015 and have since grown popular across social media platforms. The functionality is finally accessible on WhatsApp in the newest software update, according to the blog post.
This new version also allows you to significantly expand the size of files that may be exchanged in a WhatsApp chat from the existing maximum of 100 MB to 2 GB. End-to-end encryption will safeguard these file transfers. This increased restriction, according to WhatsApp, "will be beneficial for coordination among small enterprises and school groups."
A new, widely desired function is also addressed in the blog article.
According to WhatsApp, increasing the number of individuals who may be added to a chat is "one of the top requests" they've constantly received. In response, the firm revealed plans to add 512 people to a single group chat. The current upper maximum is 256.