Google Docs, Sheets, and Slides to gain access to these critical Drive security features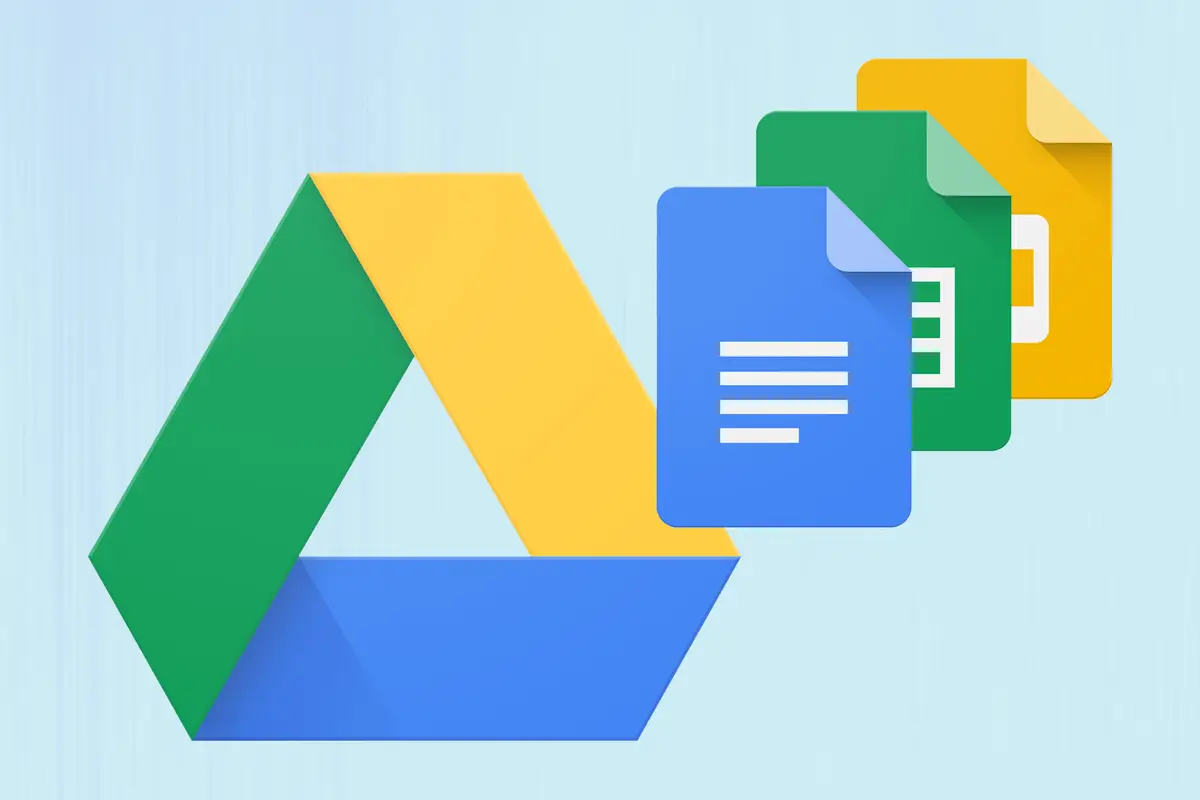 Hemant Singh – Mumbai Uncensored, 4th May 2022
Google has revealed that several of its cloud-based productivity suite's services would receive an essential feature that is currently present in Google Drive. Users will now see warning labels on files shared on Google Docs, Sheets, and Slides. The tech behemoth revised its blog post to highlight the new service feature. These warning labels will alert users to potentially harmful material.
This security feature for Google Drive will be available in 2021, according to the firm. In a blog post, Google acknowledged the Drive security banner and stated that it was "expanding these warnings at the file level."
The new feature, like Drive, would display a yellow warning flag at the top of a document whenever a user attempts to view potentially hazardous documents on their machine. On Google's collaborative tools, a warning banner will also appear: "This file appears to be suspect. It has the potential to be utilised to steal your personal information."
These warning labels are intended to assist users in avoiding dubious files that appear to be valid documents. However, same warning flags were previously displayed on the productivity apps. These advertisements previously displayed only when users attempted to access URLs from within Google Workspace.
Google has verified that this functionality will be activated by default and that there will be no admin or end-user control over it. The business also stated that the updated warning labels will be available in a few weeks. All Google Workspace customers, including those with old G Suite Basic and Business subscriptions, will be able to access the service.
As more people choose for a remote work environment, online productivity solutions are becoming increasingly popular. Google has to beef up the security of its other productivity products since the Workspace has recently been a popular venue for attackers to disseminate malicious files and launch phishing attacks.
A cloud email and collaboration suite security company discovered a "huge surge of hackers using the comment function in Google Docs" to propagate malware and phishing assaults last year.
Google slows down the hiring process for 2022-23 amid the global economic crisis
Tista Karmakar, Mumbai Uncensored, 13th July 2022:
Google parent Alphabet is allegedly planning to slow down the hiring process through 2023 with a memo sent to its employees detailing reasons. The tech corporation has revealed that the global economic crisis is the major reason why they had to take measures to cut down expenses.

Reportedly, Google CEO Sundar Pichai underscored in the memo, "Like all companies, we're not immune to economic headwinds…We need to be more entrepreneurial working with greater urgency, sharper focus, and more hunger than we're shown on sunnier days. In some cases, that means consolidating where investments overlap and streamlining processes." He also added acknowledging the fact that "the uncertain global economic outlook has been top of mind." Mr. Pichai also said that the company will be, "slowing the pace of hiring for the rest of the year, while still supporting our most important opportunities." However, He added some rays of hope by saying that the company will be focused on hiring people in engineering, technical, and other critical roles for the rest of 2022 and 2023.
Reports say that Alphabet shares have gone down by 21% this year and the company's growth rate slowed down to 23% in the first quarter from the previous year. Mr. Pichai added even though the company's dwindling growth rate Google hired approximately 10,000 employees in the second quarter. The pandemic had an adverse effect on several industries but Google was less struck by the pandemic in the initial years. Google reportedly generated revenue of $189.52 billion in 2020 along with YouTube which also collected profits on ad revenue of over $6.9 billion which is approximately 49% of the increase in the fourth quarter of 2020, the pandemic year. The further impact on the economy came down following the Russian invasion of Ukraine. Now, Google is attempting to restructure its economy by absorbing the impact. Recently, Uber has also announced that the company will be "hardcore about costs" while Meta stated to its employees warning them of "serious times" ahead after freezing the hiring process.
WhatsApp has announced increased group sizes and greater file transfers
The business revealed in a recent blog post that groups will soon be able to contain 512 members and that files up to 2 GB may be exchanged using WhatsApp.
Hemant Singh – Mumbai Uncensored, 11th May 2022
WhatsApp revealed in a blog post that it has added emoji replies to the chat service, as well as file transfers that are more than 20 times greater than the present capacity. It is also developing software to accommodate larger gatherings.
Emoji responses, in which users may respond to a specific post with a series of emojis, were launched by Facebook's parent corporation in 2015 and have since grown popular across social media platforms. The functionality is finally accessible on WhatsApp in the newest software update, according to the blog post.
This new version also allows you to significantly expand the size of files that may be exchanged in a WhatsApp chat from the existing maximum of 100 MB to 2 GB. End-to-end encryption will safeguard these file transfers. This increased restriction, according to WhatsApp, "will be beneficial for coordination among small enterprises and school groups."
A new, widely desired function is also addressed in the blog article.
According to WhatsApp, increasing the number of individuals who may be added to a chat is "one of the top requests" they've constantly received. In response, the firm revealed plans to add 512 people to a single group chat. The current upper maximum is 256.
Here's why Apple was smacked with another EU antitrust complaint.
Hemant Singh – Mumbai Uncensored, 6th May 2022
Apple faces a potential big fine and may be compelled to open its mobile payment system to competitors after EU antitrust investigators charged the iPhone maker with restricting rivals' access to its technology used for mobile wallets.
This is Apple's second EU allegation, after a complaint from Spotify last year, when EU authorities accused the corporation of impeding competition in the music streaming industry.
On Monday, the European Commission said that it had handed Apple a charge sheet, also known as a statement of objections, explaining how the corporation had exploited its dominant positioning in markets for e – wallets on iOS devices.
According to the Commission, Apple's anti-competitive conduct extend back to 2015, when Apple Pay was introduced.
"We have indications that Apple restricted third-party access to key technology necessary to develop rival mobile wallet solutions on Apple's devices," EU antitrust chief Margrethe Vestager said in a statement.
"In our statement of objections, we preliminarily found that Apple may have restricted competition, to the benefit of its own solution Apple Pay," she said.
Apple said it would continue to work with the Commission, which could fine it up to ten percent of its global turnover, or $36.6 billion, based on its revenue last year, though EU penalties rarely reach that level.
"Apple Pay is only one of many options available to European consumers for making payments, and has ensured equal access to NFC while setting industry-leading standards for privacy and security," the company said in a statement.
Apple's Frankfurt-listed shares declined 0.7 percent at 1216 GMT as a result of the announcement.
Apple Pay is used by over 2,500 banks in Europe, as well as over 250 fintechs and challenger banks. On iPhones and iPads, the NFC chip allows for tap-and-go payments.
Vestager rejected the company's security argument.
"Our investigation to date did not reveal any evidence that would point to such a higher security risk. On the contrary, evidence on our file indicates that Apple's conduct cannot be justified by security concerns," she told a news conference.
Before the Commission delivers a ruling, Apple can request a closed-door hearing to defend its case and also submit a written rebuttal, which might take a year or more.
The EU is preparing to introduce new tech legislation dubbed the Digital Markets Act next year, which would push Apple to open up its closed eco-system or risk fines of up to 10% of its worldwide revenue.
The Committee's intention to deliver its statement of complaints to Apple corroborated a Reuters report from October of last year.