Is fasting a good approach to losing weight?
Sagar Tewatia – Mumbai Uncensored, 3rd May 2022
These days, adopting a healthy lifestyle is on everybody's bucket list, and it should be because COVID has taught us many things about ourselves and made us think about our priorities. However, whatever we do in our day-to-day lives, we are doing it by utilizing our bodies, but when it comes to losing weight, few people believe that fasting will help them achieve the desired goal.
Do we know about fasting, what it does to us, or are we just following some social media Gurus?
This article will help you understand the fasting concept, and then accordingly, you have to decide whether it's good for you.
So let's begin with the simplest thing: what's a Fast?
Fasting means you stop eating completely, or almost completely, for a particular period. A fast usually stays from 12 to 24 hours, but some types persist for days. In some possibilities, you may be permitted water, tea, coffee or even a small quantity of food during the "fasting period."
What is the Science of Fasting
A considerable body of evidence now supports the advantages of fasting, though the most significant data has been registered in studies with animals. Even so, these conclusions are promising for humans. Practically, fasting purifies our body of toxins and forces cells into strategies not usually produced when a constant stream of fuel from food is consistently present.
When fasting, the body does not have regular glucose access, pushing the cells to resort to other means and materials to make energy. In conclusion, the body starts gluconeogenesis, a natural process of making its sugar. In addition, the liver helps in habilitating non-carbohydrate materials like lactate, amino acids, and fats into glucose energy. Because our bodies preserve energy during fasting, our basal metabolic rate (basal metabolic rate is the amount of energy our bodies burn while resting) evolves more efficiently, reducing our heart rate and blood pressure.
What are the Health Benefits of Fasting?
Although fasting can be difficult and sometimes irritated, the mental and physical benefits can be:
Fasting can increase cognitive performance.
Fasting can protect from obesity and associated chronic diseases.
Fasting can decrease inflammation.
Fasting can enhance overall fitness.
Fasting supports weight loss by keeping calorie intake low.
Fasting reduces the risk of metabolic diseases.
Fasting can benefit cancer patients.
Every coin has two sides, and similarly, fasting has its side effects as well.
Side effects and risks
Fasting is not risk-free, and some individuals may encounter side effects of it.
If fasting doesn't suit you, chances are there that you could experience the following problems :
headache
nausea
diarrhea
constipation
dizziness
exhaustion
low workout toleration
Takeaway
If you plan to do fasting, we recommend you consult with your doctor first because maybe you are not fit to do a whole day of fasting and if you are not fit for that, don't feel demotivated because this is not the end of the world, there are multiple ways to reduce fat.
H.R College students reach out to cancer patients, help them with medicinal, financial and emotional support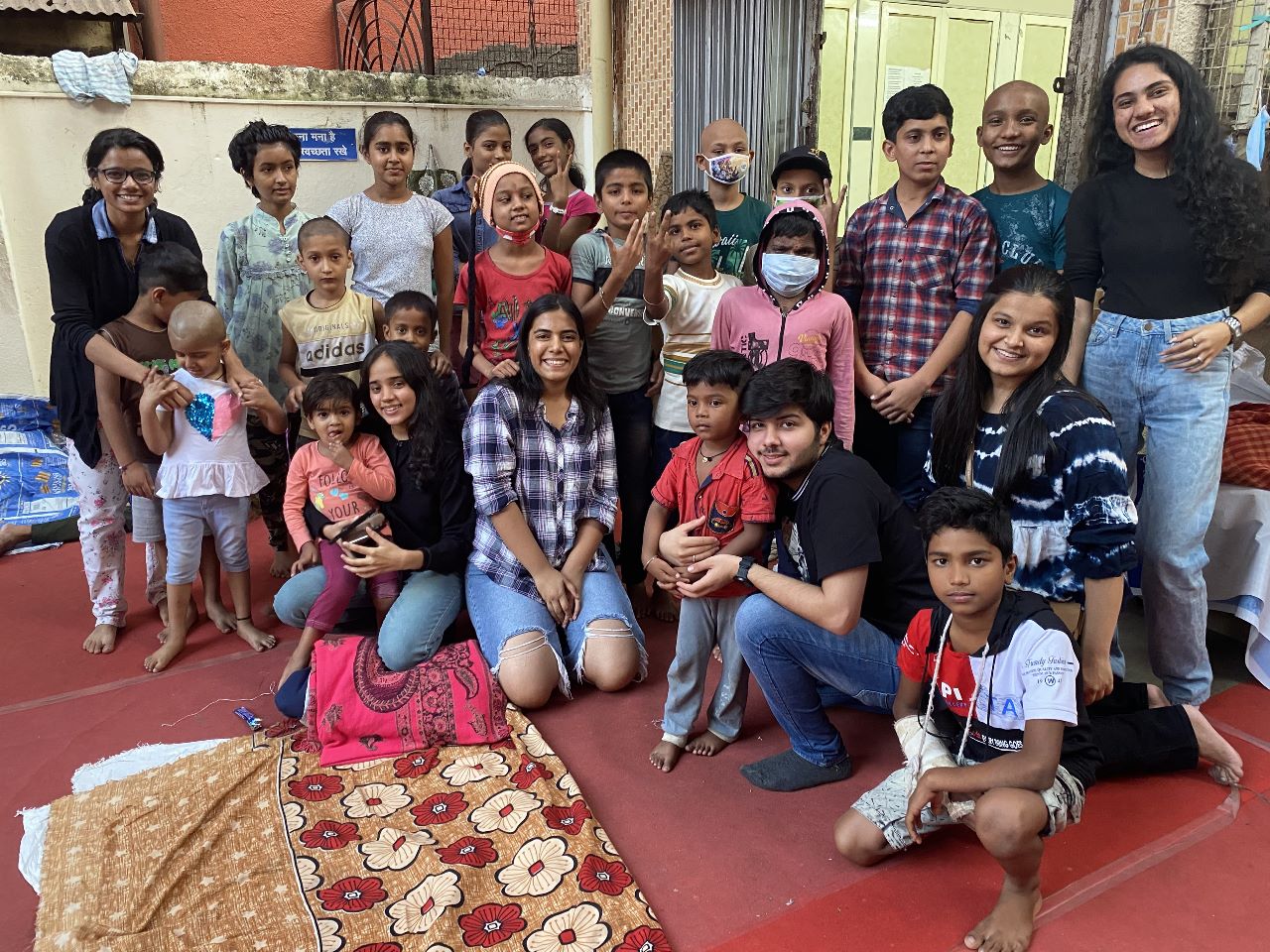 22nd November 2022, Mumbai Uncensored:
The Student United Way chapter in HR College collaborated with V Care Foundation, an NGO with the objective to provide free medical, financial and emotional support to cancer warriors and their family members under the guidance of V Care Foundation's professional patronage. The students got the opportunity to interact and assist the cancer patients in their fight against the disease. The financial help given to them was utilised to fund their daily medicinal and basic hygienic needs.
Student United Way of H.R. College (SUW) is a student body extension of United Way (Mumbai); an International NGO that focuses on social welfare, especially in the fields of education, health, and environment. Students from the college volunteer for the various events the NGO conducts around the city. SUW conducts several general body meetings throughout the year to prepare for the calendar of events and chalks out a concrete plan to implement the projects in the pipeline.
Marburg Virus kills two people, the first cases confirmed in Ghana.
Khushi Thapa, Mumbai Uncensored, 21st July 2022:
Ghana officially confirmed two cases of the Marburg virus, a highly contagious disease comparable to Ebola, on Sunday, after two patients who subsequently died tested positive for the virus earlier this month.
On July 10, tests carried out in Ghana revealed positive results; however, the World Health Organization stated that the cases had to be confirmed by a laboratory in Senegal.
Ghana Health Service (GHS) released a statement saying that additional testing at the Institute Pasteur in Dakar, Senegal, "has validated the results."
Despite the fact that none of the contacts has yet shown any symptoms, GHS is taking steps to lessen the chance of the virus spreading, including isolating all of them.
The Marburg virus has just recently spread to West Africa twice. Guinea reported the region's first incidence of the virus last year, but no other cases have been found.\
"(Ghanaian) health authorities have responded swiftly, getting a head start preparing for a possible outbreak. This is good because, without immediate and decisive action, Marburg can easily get out of hand," said Matshidiso Moeti, WHO Regional Director for Africa.
Wimbledon 2022 Women Singles Final Highlights: Elena Rybakina defeats Ons Jabeur 3-6, 6-2, 6-2, clinches Maiden Wimbledon Title
Shobit Chandola, Mumbai Uncensored, 16th July 202:
On 9th July, 2022 the Wimbledon got its winner in the Women's Singles with none other than Russian born Kazak, Elena Rybakina who defeated the Tunisia's Ons Jabeur with 3-6, 6-2, 6-2. Wimbledon this year, for the first time in a while, witnessed 2 finalists seeking their maiden title. What could be termed as unpredictability is that the fan's favourite contenders were all eliminated before. While the Record 7 Wimbledon title winner Serena Williams was shocked by H. Tan in the 1st Round, it was Paula Badosa underperforming in the Round of 16 and the astonishing defeat of the Former Wimbledon Champion Simona Halep in the Semifinal.That too came from the end of Elena Rybakina who vanquished Simona in straight sets 6-3, 6-3.
As could be seen in the epic thriller, the first set was won by Ons Jabeur whose drop shots and forehand made Rybakina go for many unforced errors. But post conceding the 1st set, Rybakina changed the gear for all the trailing in 1st set and ensured enough aces and volley to make it 6-2 in the 2nd set for 1-1 tie. For the 3rd set, Elena led with 2-0 but got holded by Jabeur to make it 3-2 but outshined Jabeur with a 5-2, finally breaking the latter's serve in the decider.
Not to forget the incredible journey of Ons Jabeur so far. It was the World No 2 Ons Jabeur who became the first Arab and african women to become the Wimbledon finalist but wasn't at her best to defeat the 17th seed Elena Rybakina who switched her nationality to Kazakhstan in 2018 (owing to the lack of funding and infrastructure for her game) before representing Russia. Just like Elena who wrote the history as the first kazakh to be claimed as winner in the Wimbledon, it could have been the same to Ons too being the first Arab and African women.Though the losing cause made the Ons emotional, it was her grit, determination and the post match interview which reflected her strong character.
In the Post Match Interview, the Introvert Champion Elena had her say on the Wimbledon title. She stated "I was super nervous before the match, during the match and I'm happy it's finished, to be honest. Really I have never felt something like this. I want to thank the crowd for the support, it was unbelievable these two weeks," the 23-year-old said. But also I want to congratulate Ons for a great match and everything you have achieved. I think you are an inspiration for everybody. You have an amazing game. We don't have someone like this on tour and it is a joy to play against you. I ran so much, I don't think I need to do fitness anymore". With this title, Elena became the youngest player to lift the Venus Rosewater Dish since 2011.