Greece and Turkey amid clashes over airspace
Kushagra Bansal – Mumbai Uncensored, 3rd May 2022
NATO allies, Greece and Turkey, spar over airspace, maritime and Cyprus
According to Greece, Turkey violated its airspace with fighter jets and undermined the NATO unity, which in turn was a response that blamed Athens for "provocative" violations of its own space.
Greece's foreign minister, Nikos Dendias, said they protested against Turkey's visit on Wednesday over a series of overflights in the Aegean Sea as they were not just unlawful but also an "unacceptable provocation".
The problem was brought to the attention of NATO Secretary-General Jens Stoltenberg by Greek Prime Minister Kyriakos Mitsotakis on Thursday.
Mitsotakis mentioned "I made it clear to the secretary-general that this type of behaviour by a NATO ally … is unacceptable".
He also mentioned how Turkey's actions undermine the security of the European Union amid the Russian invasion of Ukraine. A government spokesperson said that the mentioned overflights were not a good sign for the "confidence-building" talks between the nations.
The Turkish foreign ministry responded to Greece by saying that Athens' words did not reflect reality, it was Greece who incited tensions, and that the Turkish Air Force responded to the "provocations" according to engagement rules.
"On April 26-28, the Greek Air Force conducted provocative flights near our beaches, frequently violating our airspace over Datca, Dalaman, and Didim," the statement added, referring to vacation towns on Turkey's Mediterranean coast.
"While Greece is the one provoking tensions, accusing our country of baseless charges is not consistent with the positive agenda and good neighborliness that have lately been established," it continued, urging Athens to "sincerely support" NATO and bilateral confidence-building procedures.
In 1996, NATO allies Greece and Turkey came dangerously close to war over a barren Aegean islet. Despite occasional tensions, most recently over energy resources in the Mediterranean, bilateral ties have improved over time.
Outbreak of Monkeypox in Non endemic countries.
The WHO reported Monkeypox from 11 countries that normally don't have the disease.
Khushi Shah, Mumbai Uncensored 21th May 2022
While some are still reeling from the Covid pandemic, there's another virus to get to get updated with.
If you're experiencing symptoms like headache, skin rash, fever, body aches, chills, swollen lymph nodes, and exhaustion, symptoms similar to smallpox, but milder, for an incubation period, ranging from five to 21 days you are showing signs of 'monkeypox'.
In this unusual and unprecedented monkeypox outbreak there are more than 120 confirmed or suspected cases of monkeypox, a viral disease seldom detected outside of Africa, have been reported in at least 11 non-African countries in the past week, including the UK, that would not normally expect to have the disease.
The name "monkeypox" comes from the first documented cases of the illness in animals in 1958, when two outbreaks occurred in monkeys kept for research. However, the virus did not jump from monkeys to humans, nor are monkeys major carriers of the disease. The virus's natural home is wild animals, which are actually thought to be rodents rather than monkeys. When someone in the rainforests of Western and Central Africa comes into contact with an infected creature and the virus makes the jump across species. Their skin erupts in a rash, which blisters and then scabs over.
A person is not contagious during the incubation period.
Unlike SARS-CoV-2, which has been spreading through tiny air-borne droplets called aerosols, monkeypox, the new virus is thought to spread from close contact with bodily fluids, such as saliva from coughing.
Because monkeypox virus is closely related to the virus that causes smallpox, the smallpox vaccine can protect people from getting monkeypox. Past data from Africa suggests that the smallpox vaccine is at least 85% effective in preventing monkeypox.
Generally, monkeypox cases are mild and people tend to recover within weeks. But the death rate varies, depending on the type. The ECDC has said that the west African clade, the type so far seen in Europe, has a case fatality rate of around 3.6% (estimated from studies conducted in African countries).
All monkeypox viruses are cousins of the one that caused smallpox, the only human virus to have been eradicated. However the strain causing the current outbreaks differs from the one in western Africa. Unlike SARS-CoV-2, a rapidly-evolving RNA virus whose variants have regularly eluded immunity from vaccines and prior infection, monkeypox virus is a relatively large DNA virus. DNA viruses are better at detecting and repairing mutations than RNA viruses, which means it's unlikely that the monkeypox virus has suddenly mutated to become adept at human transmission.
Chinese plane crash may have been deliberate
Reports say Chinese plane crash killing 123 was intentional.
Khushi Shah – Mumbai Uncensored, 18th May 2022
A Chinese Eastern Airlines aircraft that crashed in the southern Guangxi province of China, carrying 132 passengers, was flying at 29,000at a speed of nearly 700 mph as per data from Flightradar and had no survivors. It was mainland China's deadliest aviation disaster in 28 years.
The Boeing 737-800 that crashed in March was intentionally put into a nose-dive, according to US media reports. While there were faults in the design of Boeing's later 737-Max model that led to two fatal disasters in 2018 and 2019, the 737-800 has long been in everyday service around the world.
The plane did what it was told to do by someone in the cockpit. Data from one of the plane's "black box" flight recorders, which was recovered from the crash site, suggested that inputs to the controls pushed the plane into a near-vertical dive, the report said.
The plane slammed into the ground with such force that it created a 66-foot deep hole in the ground, according to Chinese officials. The pilots did not respond to repeated calls from air traffic controllers and nearby planes during the rapid descent, authorities have said. Early data showed the airliner plunged from 29,000 feet to 8,000 feet, leveled off and then went into a freefall. One video showed the plane nose-diving into the ground.
While the investigators are looking at the actions of the pilot before the accident, there is also speculation that someone broke into the cockpit and crashed the plane. However, there was no emergency code issued from the flight before the crash.
According to the media reports, aviation experts had noted that the flight. pattern shown on tracking sites resembled the 'Germanwings' crash in 2015, due to lack of reported mayday call or any loss of data signal. That Airbus A320 passenger plane was crashed deliberately by the pilot as it crossed the French Alps, killing 150 people.
The Chinese authorities have not indicated to their US counterparts that there was any mechanical or flight-control problems with the plane, the reports said, adding that no emergency code was sent, suggesting no intruder could have reached the cockpit.
Elon Musk called Twitter newsfeed algorithms 'Manipulative'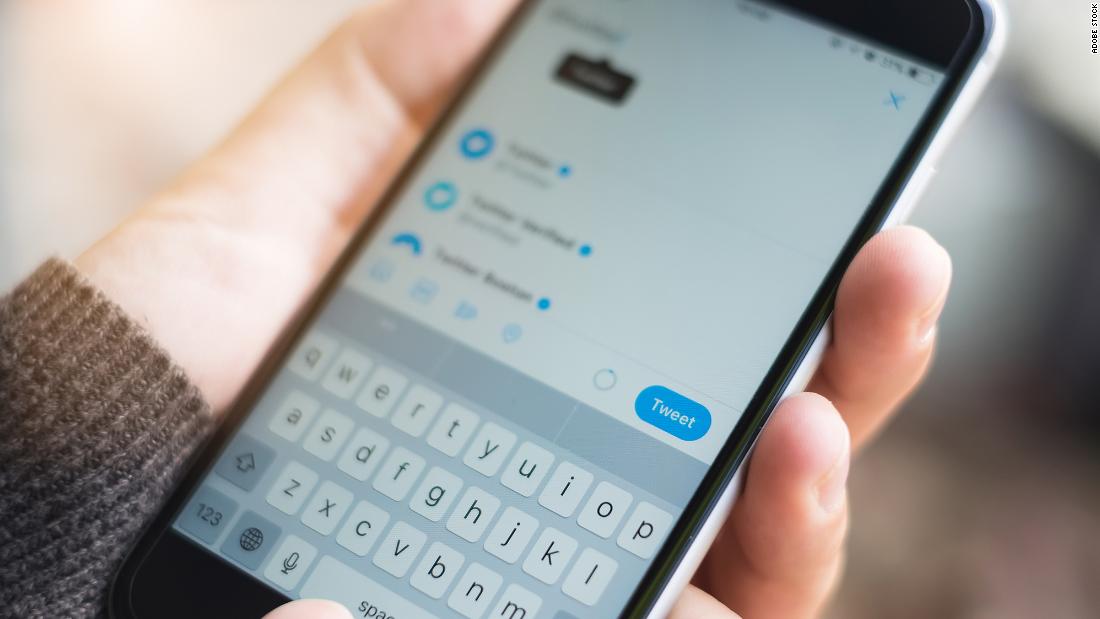 Elon Musk told his followers to "fix" their Twitter feed to show "Latest tweets.Twitter founder and ex-CEO Jack Dorsey said the setting was simply a way of showing trending news.
Khushi Shah – Mumbai Uncensored, 16th May 2022
Recently, annoyed at the presence of fake users on Twitter after putting the $44 billion takeover deal on hold, the Tesla CEO said that his team was busy finding out the presence of fake accounts with the random sampling process.
He does not believe in Twitter findings which say that false or spam accounts represent fewer than 5 per cent of its monetisable daily active users which are around 229 million. Two hours later, unpredictable as ever, Elon Musk added a tweet, saying "Still committed to acquisition."
"You are being manipulated by the algorithm in ways you do not realise. Easy to switch back and forth to see the difference," Musk wrote in a series of tweets.
Sharing a potential way to beat the HYPERLINK "https://www.timesnownews.com/topic/twitter-algorithm"Twitter algorithm and fix the feed, Musk tweeted, "Very important to fix your Twitter feed:
Tap home button.
Tap stars on upper right of screen.
Select "Latest tweets".
"Easy to switch back & forth to see the difference,"
In the same thread, Musk wrote sarcastically: "(This message is brought to you by the Illuminaughty)". The illuminati is a designation assumed by or applied to groups of persons who claim to be unusually enlightened.
Responding to Musk's tweet, Jack Dorsey, the former CEO of Twitter, said that the algorithm of the microblogging platform was designed simply to save time when a user is away from the app for a while. He wrote that pull to refresh goes back to "reverse chron" as well.
Earlier in the week, he said he'd reverse the platform's ban of President Donald Trump if his purchase goes through. The same day, he also said he supported a new European Union law aimed at protecting social media users from harmful content.
He has also been advocating through several tweets that one of his priorities would be to remove "spam bots" from the platform.His entire motivation to acquire Twitter was based on his desire to ensure freedom of speech on the platform and to boost monetisation of an internet site that is influential in media and political circles but has struggled to attain profitable growth.