Elon Musk's purchase of Twitter may have prompted crypto 'whales' to purchase large amounts of Dogecoin.
Hemant Singh – Mumbai Uncensored, 2nd May 2022
The price of bitcoin increased when it was reported on Monday that "Dogefather" Elon Musk would be taking over Twitter. And it appears that the rise was powered by a huge number of high-value transactions.
According to CoinDesk, the number of Dogecoin transactions above $100,000 reached 2,440 on Monday, the highest level since January 14, according to statistics from market analytics firm IntoTheBlock.
Transactions in excess of $100,000 serve as a barometer of the activities of "whales," or huge investors of the meme-inspired cryptocurrency.
Whales can be wealthy people or institutional investors such as hedge funds or banks.
When Twitter revealed that its board of directors had approved Musk's $44 billion acquisition bid, the price of Dogecoin increased by as much as 27 percent, reaching a day high of 16.5 cents. It has already cooled off and is now worth roughly 13 cents.
Though there are several theories regarding what Musk may alter about Twitter once he takes over, Dogecoin supporters may be hopeful that Musk would integrate the cryptocurrency into the social media network.
The DeFi community on Twitter believed that Musk may eventually transform Twitter into a decentralized social media network, or one that is not controlled by a single company.
Musk's influence on Dogecoin's price is nothing new.
Dogecoin was invented in 2013 as a prank by engineers Billy Markus and Jackson Palmer. It is inspired by the Doge meme, which depicts a Shiba Inu dog.
Musk commenced tweeting about Doge in 2019 and has been a vocal promoter of the cryptocurrency ever since.In addition to owning it, he has mentioned working with Dogecoin developers on bettering its network. The world's richest man has stated that the meme-inspired coin is suitable for transactions and is the "people's crypto."
Vanshika Anandani – The Crystal Healer of the Year – 2023
Have you ever thought why does all the wrong in the world happen only with you on one day? Why are there so many blockages in your life? Why don't you reach your goals even though you strive with all your might? Why do you feel that there is negativity around you and you are not your own self? The Colour Bucket Store has answers to all your questions!
The Colour Bucket Store was founded in the year 2018 with the sole motto of adding value to the lives of people by healing them and fostering long-term bonds of trust and harmony. The Store is a powerhouse of Mystic Crystals and healing, Oracle Readings, and applies various techniques of Occult Sciences. The Store guides people with problems pertaining to Love Life, Career, Finances, and a lot more. They also specialize in the assortment of high-quality merchandise ranging from Feng Shui products to dream catchers, along with a variety of diffusers, catering to clients of all age groups.
Miss. Vanshika Anandani is the CEO and Founder of The Colour Bucket Store. She founded the company with the objective of spreading Crystal Awareness and enriching the lives of people with mystic ways of healing. She started the store single-handedly at the tender age of 18. She is a Mystic Crystal Healer and a master of understanding the problems faced by people. She has successfully completed certification courses including Angelic Zibu Symbols, Palmistry, Switch words healing courses, various levels of Colour Therapy, Animal Symbolism, and a lot more. She has been gifted with the ability to read one's face and decode one's dream while drawing significant meaning from it, in order to help the dreamer.
Miss Anandani is an Oracle reader, her readings provide a deep divination with a difference emerging from pure-hearted wisdom that speaks straight to the soul and creative sacred practices to support healing transformation and spiritual embodiment. Getting messages from one's ancestors, guidance from Angels and the universe are a key highlight of the store.
The objectives of the store include the Basic principle of Quality over Quantity, Delivering excellent products to clients, and continuously working hard and elevating the Colour Bucket Store to new heights. Personalized apparel and home decor products like essential oils, aromatic bath salts, magic candles, soothing wind chimes, evil eye hangings, and mesmerizing showpieces are a highlight of The Colour Bucket Store.
Young children during their playtime would enjoy in the park or would watch fictional movies but Vanshika at the age of 5, would throw a volley of questions to her parents including 'Why does the moon increase and decrease its size as per its own wish' or 'Why do the waves touch my feet one day but are so far away the other day?' An inclination towards gaining an in-depth knowledge of celestial bodies, the existence of Almighty, and different sorts of gems made Vanshika embark on the journey of founding The Colour Bucket Store.
Today, the modern-day Crystal healer firmly believes in spreading her wings and soaring high while adding value to the lives of many. She lives and abides by the saying "Kindness is an investment, Good Karma is the Return." The store donates 30% of its income to various NGO's, old-age homes and orphanges.
"Behind every young child who believes in himself is a parent who believed first." Vanshika believes having a family that fully understands and supports the journey that entrepreneurs take is a factor in one's longevity in the business world. The Founder's parents and sibling are extremely supportive and proud that she at a tender age has embraced the spiritual world which is quite uncommon for the youth today. They are Vanshika's biggest power and source of strength. The Mystic Healer's parents have always told her one thing "Always give without remembering and always receive without forgetting."
The Crystals provided at the store are 100% genuine, authentic, and are energized on the name of the person, giving it the personal touch. No crystal product from the store goes without energizing into their real owner's house. It's energized on the person's name, particularly who has bought it and for what purpose. The store provides all its clients with a physical sheet consisting of the meaning of crystals and where should they be placed, to ensure that the clients remember the purposes of crystals always.
The Colour Bucket Store initially catered to only one client but today is a universally available store, acting as a one-stop destination serving customers, both domestic and international. The belief that customer satisfaction is as important as their products and services, has helped the establishment garner a vast base of customers, which continues to grow by the day.
The 'All under one Roof' store helps people in finding solutions to their problems and also assists them in beautifying their houses. In terms of exhibitions, the Colour Bucket Store has been a part of Khar Gym Khana, Meraqi, Malhar, Executive Enclave, and Bandra YMCA to mention a few. The Store is situated in the heart of Mumbai, at Khar West, and can be contacted through calls, appointments or direct walk-ins.
The Store believes in the principle "Colourful You, Happy You" and constantly strives to add colors of happiness and fulfillment into every single life they encounter! Vanshika believes in the matter of Faith. Trust the Universe and do not Give up because the Universe always falls for a Stubborn Heart. Count on the Power of Manifestations and allow your Life to take a Positive turn!!!
Contact Details:
Contact numbers: +91-8928421069
Email address: colourbucket3@gmail.com
Instagram: https://www.instagram.com/colourbucketstore/
Address: The Colour Bucket Store, 145, Swami Vivekananda Rd, near Bank of Baroda, Khar West, Mumbai – 400050
Women's Day Special: Top 10 Women Entrepreneurs of the Year – 2023
Making a mark in today's competitive startup market is growing more and more difficult nowadays. This hyper-competitive environment has given rise to a number of new entrepreneurs, many of them being women.
Throughout history women have had to prove their capability to the world, and today's world is no different. Women face a lot more challenges when it comes to starting a business than men, from looking after their families to handling societal pressure they face every obstacle like warriors. On this women's day we have curated the stories of a few of such warriors of our country who crossed all the hurdles in their way to achieve what they have today.
We're featuring Top 10 Women Entrepreneurs with their ideas and vision which will surely inspire you to do better in life.
1.Bhakti Mistry
Bhakti Mistry's Bespoke Gifting Studio specializes in gift-wrapping for special occasions, aiming to create an unforgettable experience for gift recipients. Founded in 2018, Bhakti's company offers a variety of gifts for events such as weddings, birthdays, and baby arrivals, among others.
Bhakti is passionate about making people feel special through her gift-wrapping abilities, and her goal is to spread joy and happiness worldwide by providing life-changing experiences. She takes pride in delivering exceptional goods and services to her clients, going above and beyond their expectations.
As an entrepreneur, Bhakti Mistry believes in continuous improvement and is grateful for her customers' deep relationships and trust. She encourages aspiring entrepreneurs to believe in themselves and never give up on their dreams.
Bespoke Gifting Studio is appreciative and blessed for everything that has occurred thus far, and Bhakti is excited to keep pushing herself to new heights.
2.Jinal Niser
Bling Thing Store, founded by Jinal Niser 1.5 years ago, is a fashion jewellery brand that offers a wide range of carefully selected, affordable jewellery for daily wear. Their products include classic designs such as the Wanderlust Necklace, Bling Drip Earrings, Runway Hoops, and Layered Chains, all with exceptional finishing.
Several celebrities, including Kriti Sanon, Jahanvi Kapoor, Sanya Malhotra and Sunny Leone, have been seen wearing and endorsing Bling Thing's jewellery. The brand's affiliation with the respected Femina Miss India 2022 platform, where all 30 contestants wore their jewellery for the semi-finals, was a significant accomplishment.
Before starting Bling Thing, Jinal Niser gained 14 years of corporate work experience, including marketing positions at major international corporations like Mattel Toys. Due to the pandemic and toy import regulations, her previous company had to shut down India operations and lay off 90% of its workforce. She then launched her line of designer jewellery to pursue her passion.
3.Gurmeen Shrivastav
Gurmeen Shrivastav, a Mumbai-based fashion designer, is creating sustainable Khadi clothes through her brand 'Nayshaas Siyahi Sa Vastra'. Her new collection will be available in all sizes and ages, as she seeks to connect young Indians to their roots and culture. While most clothes are made in factories with minimal effort, Gurmeen is reaching out to people to try Indian-originated clothing, as traditional weavers are gradually being replaced by factories.
Gurmeen has decided to launch a collection towards "Organic Clothing and Sustainable Clothing" Her journey to introduce the modern aged millennials and GenZ is simple yet quite inspirational. "I have always been partial towards handloom clothing , and I really support those who are trying hard to build their own empire. These weavers have a great spirit to do something and so I decided to give them work and contribute my bit toward it", said Gurmeen.
She believes that hand-loomed clothing represents India's aged culture and traditions, and she wishes to maintain a connection to her roots. Despite taking longer to make than factory-made clothing, hand-loomed clothing, such as Khadi, is more sustainable and durable. Gurmeen's brand has won hearts not only in India but also in various countries.
4.Aishwarya Kawle
Aishwarya Kawle is a self-made entrepreneur and founder of Whipsicles, a cosmetic brand that offers chemical-free skincare products. Despite limited financial resources, she manages the business with some help from her family. Communicating the brand's environmentally friendly ethos to potential customers has been a challenge, but she perseveres in simplifying it so that people can understand the benefits.
Whipsicles' products are priced higher than mass-produced alternatives due to their local production. Aishwarya acknowledges that reaching the correct audience is difficult, and marketing and advertising are not easy for small businesses like hers. Despite these challenges, she takes pride in the progress she has made and is inspired to continue. She believes that each day brings new difficulties, but this only adds to the value of her journey.
5.Devanshi Toshniwal
She is an inspiration to the young girls out there, as she hails from Rajasthan where becoming a businesswoman is still a taboo.
For years, people have been persuaded to drink processed juices from the market. That is, until Devanshi Toshniwal introduced OG juices and instigated faith in cold-pressed juices, reshaping many lives to have healthy lifestyles.
The turning point for her to resort to healthy food habits came in her early 20s, when she underwent a weight loss program. As a result, she realised she needed to change people's drinking habits for their own good. Being from a family of entrepreneurs, she planned to start a company offering 100% natural juices free of added sugar, preservatives, flavours, or colours. Starting from cleaning fruits, cold pressing, bottling and labelling, and delivering with an ice pack, the company is one of a kind, offering high vitamin juices. Devanshi's initiative brings to light how a simple thought process is changing the dynamics of women's entrepreneurship for a better future in India.
6.Anuraddhaa Singh
Anuraddhaa Singh's "Throne of Medusas" is a D2C clothing brand that sells high-quality, inclusively designed clothing for women worldwide. The brand's mission is to empower women to embrace their femininity and reject societal stereotypes through bold, glamorous dresses that fit every body type. Throne of Medusas also prioritizes sustainability and affordability, offering clothes made to last at more affordable prices.
India's fashion industry is rapidly growing, and Throne of Medusas aims to disrupt it with its distinctive designs and direct-to-consumer sales model. Anuraddhaa Singh chose the name "Throne of Medusas" as a tribute to the Greek Goddess Medusa, who symbolizes the exclusion of women under patriarchal norms.
Anuraddhaa Singh envisions her brand becoming "Bolder, Bigger, Better!" in the next five years, reflecting her entrepreneurial spirit and determination.
7.Aditi Bhosale Walunj
In 2017, Aditi Bhosale Walunj co-founded Repos Energy along with her husband Chetan Walunj with a vision with a vision to help the world move towards a carbon neutral future by bridging the gap between supply and demand of clean energy using latest tech enabled solutions.
Aditi Says, "I knew I was destined for something more profound, that my impact on the world could be profound, but I had yet to discover what my calling was.
Aditi's boundless imagination and insatiable curiosity always push the limits of what is possible. The result is more efficient energy distribution and innovative solutions to environmental challenges.
Through her TEDx talks and keynote speeches at different IIMs and business schools. As well as mentoring young entrepreneurs, she represented India at a tech summit in Paris among 14 startups. The young woman inspired countless people to think differently about the world around them and to pursue their dreams with passion and purpose when she was in her twenties.
The creativity and unwavering commitment of Aditi Bhosale Walunj to energy innovation make her a force to be reckoned with. The possibilities are endless for what she will accomplish in the future.
8.Swapnil Chaturvedi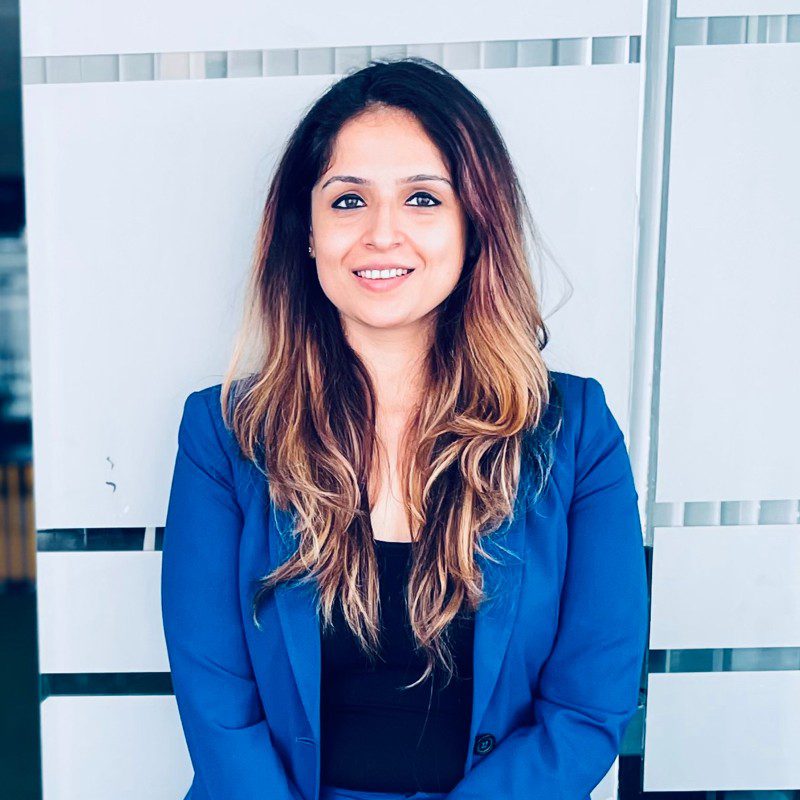 Swapnil Chaturvedi is the founder of a Tech company, www.sasone.in and partner in Timesascent.com
In order to address business issues, SASone produces elegant software tools. They're on a mission to develop top-notch, straightforward business utility software that will support organisations as they adapt to shifting market conditions and technological advancements.
The Times of India, India's most widely read national daily, features a weekly recruitment-focused part called Times Ascent on Wednesdays.
The publication reaches senior executives from many businesses, HR specialists, and both active and passive job searchers. The print publication and website are part of the brand.She was also featured in Women Entrepreneur India Magazine as Top 10 Indian Women Leaders from Asia. She is an epitome of successful businesswomen in India and strves to become better and inspire millions everyday.
9.Kitu Pahuja
Making a mark in today's competitive startup market is growing more and more difficult nowadays. This hyper-competitive environment has given rise to a number of new entrepreneurs, many of them being women.
One woman that's trying to make her company known to the world is Kitu Pahooja, the founder of Laviche. Kitu worked as a school teacher before embarking on her own entrepreneurship journey. It all started in 2017, where she was intrigued by a question that her son posed to her. It was about the topic of Saponification. This led Kitu down a rabbit hole with regards to soaps and other bath-related products. She decided to dedicate her life towards the study of Ayurveda and the benefits of natural herbs, plants and fruits on the human skin and hair. This led her to start a company with the aim to bring fun, hygienic, and nourishing soaps to people of all ages.
Laviche, which started with humble beginnings, now has a massive variety of hygiene products, ranging from the company's signature artisanal soaps, made from 100% natural ingredients and pure natural oils, to a number of scrubs, bath salts, lotions, body butters, hair gels, and beard oils.
The company also places focus on kid-friendly soaps inspired by various everyday food items, with an emphasis on making children excited to keep themselves hygienic and clean.
Another feather in Laviche's cap is collaborations with big names such Sony YAY!, a kids entertainment brand that's popular with young children, where popular characters Honey Bunny are featured in a Dessert Soap combo. Laviche's food-inspired soaps are also featured in India's largest toy store, Hamley's. The company has also been featured in popular press websites like NDTV Shopping, Media Infoline, Lifestyle Asia, Femina, APN News, Adgully, and IDiva.
10. Dr. Saundarya Rajesh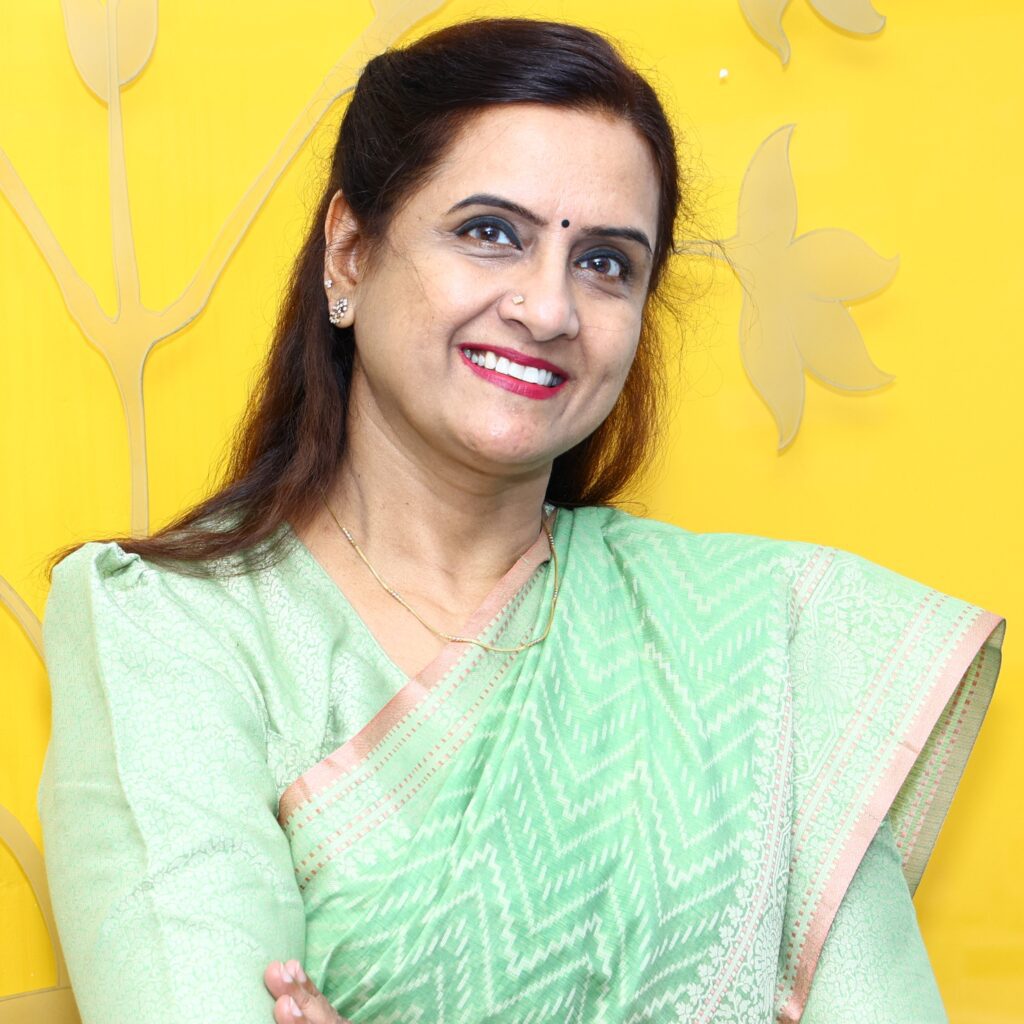 Dr. Saundarya Rajesh, the founder of Avtar, is a visionary leader who has created India's first diversity advocate and workplace inclusion expert. Avtar is known for its work in diversity, equity, and inclusion, particularly for women's workforce participation, and is India's largest provider of second career opportunities for women.
Dr. Saundarya Rajesh has led Avtar to venture into various areas of gender inclusion and career creation, including developing a comprehensive set of career enablers for companies, spearheading original research, creating India's first diversity hiring portal, and building career intentionality among underprivileged girl children. She has won numerous awards for her work in diversity, including the Ministry of Women & Child Development's #100Women Achiever Award and the Twitter #Web Wonder Women Award.
Under her leadership, Avtar conducts India's largest gender analytics, the "Best Companies' for Women in India," and Corporate India's largest Inclusion Index, the Working Mother & Avtar Most Inclusive Companies Index. Avtar's interventions are based on primary research, and Dr. Saundarya Rajesh has personally trained and mentored over 10,000 leaders in the Indian corporate sector.
Pooja Anandani – Entrepreneur of the Year – 2023
"With Great Power, Comes Great Responsibility" – Spiderman. An ardent believer of this quote, Pooja Anandani, the CEO and Founder of ResuMade is passionate while expressing her views about the current ruthless competition and scarcity of jobs in the market, highlighting the need for perfect resumes and cover letters. "ResuMade" is the brainchild of Pooja Anandani, started in the year 2020, which creates resumes, cover letters, LinkedIn profiles, Statement of Purposes and interview training sessions for students as well as professionals to empower them with the essentials to climb their educational or career ladder. The company has also diversified into curating content for websites, individual profiling and branding, along with blog writing.
The Mission at ResuMade is to design the correct resume for professionals and empower them with the correct tools to enhance their prospects of success. The Vision behind ResuMade has always been to touch the lives of people and support them on their paths to achieve the career happiness. The driving force behind the company's establishment is to carve excelling pathways for people, bestowing them with their career happiness and growth, indirectly reinforcing them to achieve their dreams and aspirations.
Resumes and Cover letters are not just documents that you submit before going for an interview, instead, those are the stories you tell recruiters, demonstrating you are of the right caliber. For maximum people, writing resumes or cover letters is confusing and over the top scary. The current immatureness in the local markets, lacking exposure to the trends, and limited inclusion and importance given to professional writing during the early days are a few of the primary reasons behind it, says the Founder. But, developing a good résumé can be fun, rewarding, and more convenient than you think if you seek to contact ResuMade.
The services provided by the company are not limited to Resumes and cover letters but also include LinkedIn Profile Makeovers and Statement of Purposes. LinkedIn is one of the platforms where recruiters are in search of the ideal candidate, a professional profile will surely help you to catch the eyes of the recruiters. The company's team includes professional domain subject matter experts to curate resumes for professionals' right from Hospitality to Aviation and from Banking to Healthcare. The Statement of Purpose is a predominant document while applying to foreign universities. ResuMade provides SOP writing services for all the universities across the globe. They specialize in writing SOPs for every existing country in the world. Helping the candidate to land their dream job or university is the ultimate goal of the company.
Spreading its wings, the company has diversified into 4 more verticals including website content creation, blog writing, individual branding and interview training sessions. The company has proudly catered to Builders, Gifting stores, Men's clothing and accessory brands to mention a few. Understanding the company's needs and requirements is of utmost priority to ResuMade. The end goal is to add value and create visibility for companies through appealing and catchy website content.
Pooja Anandani, the founder and CEO of ResuMade, is a 27-year transformational and revolutionary individual who left behind highly paid jobs and took the courageous step to start her venture with no second thought. She says, "You don't think twice about achieving the dream that you saw, and if you do, it might not be your dream". At an early age, where teenagers are busy partying and enjoying their days, Pooja was clear about her goals in life. Recognizing the struggle her friends are going through while just writing a resume, she used her language expertise to help them curate it. She found it quite interesting and upon consistently seeing such instances, she decided to venture into the world of professional storytelling.
Most people believe that in order to start a successful startup business, an entrepreneur must be young and single. One must devote all the time to the business, forego their personal life and friendships, and work extra hours on weekends and holidays. And, while much of this is true, the Founder discovered that, despite the hard work and sacrifices, it's her connection to her family that allows her to thrive as an entrepreneur. The addition of her family inputs to her life made her a better entrepreneur.
Pooja stated 5 things that were entrusted upon her by her father, mother and sister –
Dream big
Broaden your ideas of expansion
Find your passion and encourage others to find theirs.
Always Praise and reward hard work
Always be willing to redefine your dreams.
The satisfaction of clients is the motto, ensuring the client receives the resume as per his requirements and within stringent timelines. They believe in providing quality work, irrespective of the time and effort required. ResuMade does not stop once the resume is ready, they look into the overall development of the candidate. They are not satisfied themselves until the resume curated by them gets their clients their dream jobs." In every true sense ResuMade has got their clients' backs.
ResuMade has till date, impacted innumerable lives all around the globe including geographies such as the US, UK, Russia, Asia Pacific, Middle East, and even Australia. The global imprint is the crown jewel for the company in such a short period.
ResuMade has been felicitated by MahaSeWA (Maharashtra Societies Welfare Association) as the Iconic Brand of Maharashtra for the immeasurable contribution in the lives of people of Maharashtra. To add to the dynamic CEO's credits is her felicitation by the India Saga Achiever's awards. Ms Anandani has been the only entrepreneur and the youngest judge on the University of Mumbai panel for a debate competition held across 198 colleges of Mumbai.
"Dreams Don't Work until You Do", another quote that Pooja abides with. Rome wasn't built in a day and likewise goals can't be accomplished without hardwork, perseverance, and faith that are the prime factors to succeed. The young entrepreneur has determined to forge ahead with the spirit of never giving up as the path might seem foggy and there would many criticizing but she will continue pushing forward, staying strong always!
Contact Details:
Contact numbers: +91-9152534356 and +91-9152534358
Email address: create@resumade.ind.in
Instagram: https://www.instagram.com/resumade06/
Website: https://www.resumade.ind.in/