The epic brain drain of India due to unfavorable policies surrounding new technologies.
Hemant Singh – Mumbai Uncensored, 16th March 2022
Thousands of engineers, investors, and entrepreneurs are fleeing India because of the country's hesitancy to embrace digital assets, as per the co-founder of the country's most well-known crypto unicorn.
Sandeep Nailwal, the co-founder of polygon stated his concern over the migration of new talent from India to other countries due to restrictive and unfriendly policies that hinder the growth of any new technology or mind. Polygon operates as a solution Layer 2 protocol for the Ethereum blockchain system.
Since the Supreme Court reversed a central bank prohibition on digital tokens in 2020, India, which has an estimated 15 million active crypto users, has been in regulatory uncertainty. This year, the government announced a tax on cryptocurrency transactions without publicly stating that trading would not be prohibited, a move that highlighted the uncertainty & increased the confusion.
On Tuesday, Finance Minister Nirmala Sitharaman stated that they are still not sure whether to ban or regulate crypto. On the other hand, she stated that there is potential in this asset to generate revenue as the user base is huge: "Many Indians have seen a future in it, therefore I see a possibility for revenue in it," she said. The government imposed a 30% tax on crypto when someone gains profit from it over 15 lakh rs.
There was criticism regarding how someone can impose a tax on an asset when they have not formally accepted it or made it legal.
Nailwal moved to Dubai two years ago after co-founding Polygon in 2017. The emirate wants to be a crypto hub for the Middle East, much like it is for traditional financial services, and it passed a law regarding digital assets on Wednesday.
India has the huge potential to be a giant in the crypto universe.
"I want to live in India and promote the Web3 ecosystem," Sandeep naiwal.
"But overall, the way the regulatory uncertainty is there and how big Polygon has become it doesn't make sense for us or for any team to expose their protocols to local risks."
India appears to have the potential to become a significant country in the crypto universe. The 1.4 billion population is youthful, with an expanding, well-educated middle class. As per Chainalysis, a blockchain research firm, this, along with a less established traditional banking system, has resulted in the world's second-highest cryptocurrency rising adoption after Vietnam. According to research released in October by Chainalysis, overall crypto transactions increased by 641 percent between July 2020 and June 2021.
China was the only country to ban crypto last year, however, it was not a surprise given the non-democratic government it has, it won't give power in hand to the people let alone provide them their money in their own hands. Also, China has plans to launch its own regulated CBCD.
Governments are strangled for long in fraud, scams, and hacks in the industry. Moreover, the rapid growth of these problems requires innovative solutions. Well-developed countries are now moving toward a more structured approach to regulation.
"Countries will keep losing new talent capabilities until the time they figure it out," Nailwal said. "Crypto is very disruptive in the sense it has a potential not only to disrupt the concept of money but also the concept of government itself."
Investors and entrepreneurs need more clarity. U.S president Joe Biden announced a new order in favor of crypto which resulted in an 11% bull run of bitcoin.
The thorn in the path of the cryptocurrency sector towards adaptation and growth.
Despite the fact that Indians are enthusiastic about digital assets and the government loots at them as possibilities for tax collection, the central bank continues to oppose the business. While it's not rare that central banks oppose cryptocurrencies, still the criticism of crypto by the Reserve Bank of India has been particularly harsh.
Last month, Governor Shaktikanta Das compared cryptocurrencies to the 17th-century Dutch tulip market bubble, and his deputy claimed cryptocurrencies are similar to Ponzi schemes, endanger financial stability, and should be prohibited.
After India's central bank blocked off crypto-related firms from the country's payment network, Edul Patel, the co-founder of Mudrex, an automated digital asset trading platform sponsored by Y Combinator, opted to establish his company in the United States in 2019. In response, the Supreme Court ruled against the central bank.
Everyone serious about blockchain technologies are moving to places like Dubai, Patel said in an interview.
The plus point about Dubai is its "sandbox approach," something that India lacks for crypto, he added.
Sandbox settings are frequently used by governments as a testing ground for potential but unproven financial technology. Patel also mentioned Dubai's proximity to India and its open, transparent, and pro-creator taxation structure.
Nitin Sharma, the Bengaluru-based founding partner of venture capital firm Antler, which plans to invest in Indian startups focused on blockchain and Web3 applications, stated "I've often heard the joke that Dubai is the best city in India," "And once you have well-known founders or startups move, it starts to attract many others, creating a community."
Conclusion
Since the Ukraine Russia conflict, Some of us are blaming Indian students for leaving the country and calling their action as "doglapan", while not noticing, why they are leaving? and why is there this huge brain drain going on?
Ph.D. students complain about their professor not helping them with the articles and research papers they need to write, nor they are that friendly as compared to some foreign university professors. Source Quora
Tech startups are forced to move from the country thanks to the banks that can't accept new payment methods and technologies that make them less efficient in fighting against corruption and black money.
We are not giving our plus ultra, but rusted by the comfort zone we were given by Sarkari Naukri, why put extra effort when we are secure in this traditional method while burning in brain drain, inflation, corruption, and online hacks.
सर्वसामांन्याचे बजेट कोलमडणार, जीवनावश्यक वस्तूंवर ५ टक्के GST लागू
Kalyani Gilbile, Mumbai Uncensored, 20th July 2022:
आजपासून जीवनावश्यक वस्तूंवर ५% जीएसटी लागू करण्याच्या सरकारच्या निर्णयांमुळे सर्वसामान्यांच्या खिशाला कात्री लागणार आहे. आधीच सर्वसामान्य माणूस महागाईने त्रस्त आहे, त्यात जीएसटी परिषदेने दैनंदिन जीवनात वापरल्या जाणाऱ्या अनेक वस्तूंवरील कर दर वाढवण्याचा निर्णय घेऊन सर्वसामान्यांच्या घरखर्चाचे गणित पूर्णपणे विघडवले आहे.
सीलबंद दही-दुधाला जीएसटीच्या अंतर्गत आणण्याचा निर्णय अर्थमंत्री निर्मला सीतारामन यांच्या अध्यक्षतेखाली झालेल्या जीएसटी परिषदेत घेण्यात आला होता, त्यानंतर या गोष्टीवर 5 % जीएसटी लागू करण्याचा निर्णय घेण्यात आला.
कोणत्या गोष्टी महागणार –
तृणधान्ये, डाळींपासून ते दही, लस्सी, पनीर, गूळ, चिरमुरे, खांडसरी साखर अशा ब्रँड नसलेल्या खाद्यपदार्थांवर आता कर प्रणाली अंतर्गत कर ५% आकारला जाईल. याआधी केवळ ब्रँडेड वस्तूंवरच शुल्क आकारले जात होते.
सध्या शाई (प्रिटिंग व चित्रकलेसाठी वापरली जाणारी), चाकू, एलईडी दिवे, चित्रकलेचे साहित्य, पेन्सिल शार्पनर्स या वस्तूंवरील जीएसटी आता १२ % वरून १८ % झाली आहे. तसेच, सोलर वॉटर हिटरवर आता ५ % वरून १२ % जीएसटी आकारला जाणार आहे.
त्याचवेळी रुग्णालयातील अतिदक्षता नसलेल्या खोल्यांचे एका दिवसांचे भाडे ५००० रुपयांपेक्षा अधिक असल्यास त्यावर ५ % जीएसटी लागू होणार आहे.
कोणत्या गोष्टी स्वस्त होणार –
ऑस्टोमी प्रकारच्या शस्त्रक्रियेच्या उपकरणांवरील जीएसटी १२ % वरून ५ % करण्यात येणार आहे.
ट्रक/मालवाहतूक भाड्याने जेथे इंधन खर्च समाविष्ट असेल तेथे 18% ऐवजी 12% इतका जीएसटी कमी होईल.
विमानाने इकॉनॉमी क्लासमधून बागडोगरा ते ईशान्येकडील राज्यांच्या हवाई प्रवासावर जीएसटी माफ करण्यात आला आहे. तसेच, बॅटरीसह किंवा त्याशिवाय इलेक्ट्रिक वाहनांवर 5% जीएसटी आकारण्यात येणार आहे.
Open Network for digital commerce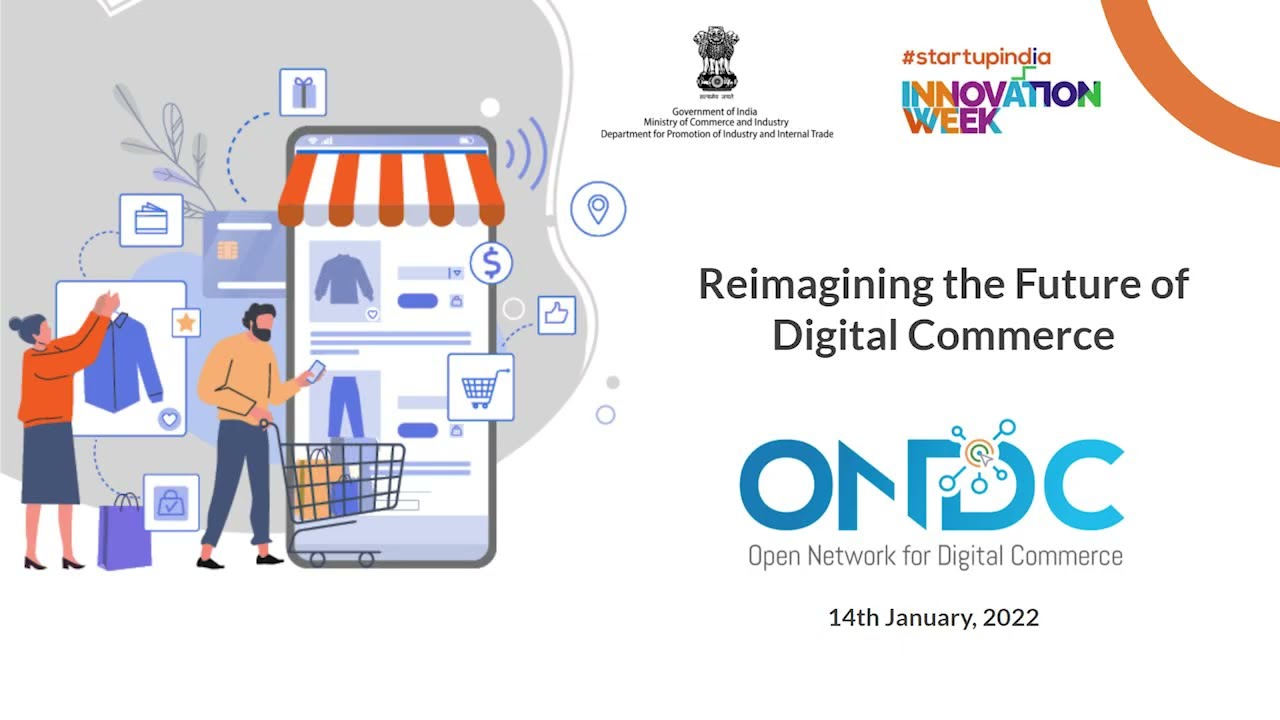 How ONDC aims to change the Indian e-commerce industry.
Khushi Shah – Mumbai Uncensored, 3rd June 2022
The lockdown brought about a dramatic growth of e-commerce in the past few years, which has hampered the business of physical retailers.With super high class companies who have invested billions of dollars in research and development in India we have been going through the abuse of 'aggregator superpower' a monopolising model of e-commerce. Allegations by CAIT and others have ranged from predatory pricing and prioritising certain sellers to the foreign ownership of Amazon and Flipkart.
An attempt by the Indian government is being made to break down giant monopolies like amazon, flip kart, swiggy and so on with the introduction of ONDC which is supposed to be as revolutionary as UPI itself. It will not just be limited to products but also to services such as mobility, grocery, food order and delivery, hotel booking and travel, and many others.
ONDC is an open technology network based on open protocol which is expected to digitise the entire value chain, standardise operations, promote inclusion of suppliers, derive efficiencies in logistics and enhance value for consumers.
The official government note was circumspect. "ONDC is a globally first-of-its-kind initiative that aims to democratise digital commerce, moving it from a platform-centric model to an open network," it said. "[It] will enable buyers and sellers to be digitally visible and transact through an open network. No matter what platform or application they use."
E-commerce is a complex business where every business has its unique supply chain and processes and standardisation is a challenge. It would require reconfiguration, including a complete revamp of their systems and losing advantages like control over the user interface and consumer behaviour insights. For the government however it will provide better control over what is sold and bought. In UPI, a recent government stipulation set a market share limit of 40 per cent for any service provider, which immediately dampens the growth of a market leader PhonePe which is owned by Walmart outside India.
In a marketplace-centric model, a buyer first selects a platform and then searches for a product there where then platform acts as an intermediary for the buyer and seller. In the new model, the buyer will search for the product first and then pick the right seller offering that item. The platform the seller is on becomes secondary. It aims at promoting open networks developed on open-sourced methodology, using open specifications and open network protocols independent of any specific platform. This provides all the small and medium fishes in the ocean with an opportunity to grow big, and simultaneously give a boost to Make in India.
"It's (Open Network for Digital Commerce) an idea whose time has come. We owe it to the millions of small sellers to show an easy way to participate in the new high-growth area of digital commerce," Nilekani, the co-founder and non-executive chairman of Infosys, himself supported this platform.
This makes it the most potent weapon the ruling dispensation has yet unleashed on India's e-commerce duopoly.
Pet breeders stand to lose license if unregistered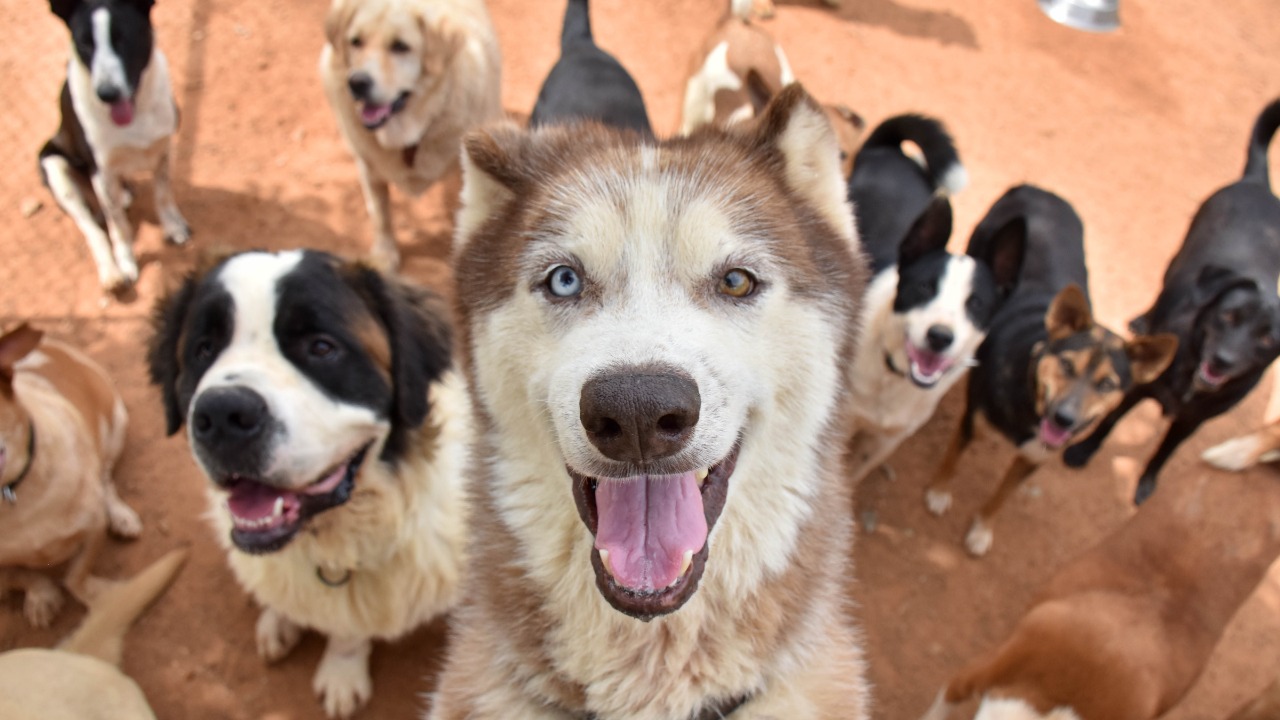 Khushi Shah – Mumbai Uncensored, 24th May 2022
More than three years after the Prevention of Cruelty to Animals (Pet Shop) Rules, 2018, making it mandatory for pet shops to be registered with the respective State Animal Welfare Board (SAWB) companies still go one to flout laws.
On June 13, 2021 Corporation officials said they are now keeping a close eye on the pet trade and are ready to seize the shops if the owners do not get valid registration and trade licences.
As per the Prevention of Cruelty to Animals (Pet Shop) Rules, 2018, no person should sell or trade in pet animals, whether retail or wholesale, or establish operate a pet shop, or any other establishment engaged in sale, purchase or exchange of pets without obtaining a certificate of registration from the State Animal Welfare Board (AWB).
On 26th august 2021 the petitioner's counsel Sanjukta Dey told the bench that she had visited shops in Crawford Market and Kurla as recently as three days ago and found violations of the earlier high court order, which had directed immediate closure of such illegal shops. The shops require permission from the State Animal Welfare Board and they had seen puppies being drugged and animals kept out in the sun or out in the rain with no food or water. Due to the continued lack of regulation, illegal pet shops have mushroomed all over the city. It is alleged that such establishments are keeping animals domesticated as well as wildlife from India and abroad in "utterly unhygienic conditions" and the life and liberty of thousands of animals are at stake as they languish and die in miserable conditions in unlicensed and unregulated pet shops. They are also often taken away from mothers a a young age.
May 23 (PTI) The Delhi High Court on Monday sought the Delhi government's stand on a public interest litigation seeking directions on dealing with unregulated, unlicensed and illegal pet shops operating in the city.
"The non-implementation of the Prevention of Cruelty to Animals (Pet Shop) Rules, 2018 is a complete dereliction of duty by the respondents (authorities), and by doing so, the respondents' actions are affecting animal welfare negatively and preventing the compliance of the Prevention of Cruelty to Animals Act, 1960 and the Wildlife (Protection) Act, 1972," the petition filed through lawyers Supriya Juneja and Aditya Singla said.
Many pet shops and breeders operating in Mumbai are not licensed and the state urges pet owners to bring home pets only from licensed breeders.