Barcelona developing its new digital asset.
To create its digital asset, Barcelona rejected partnerships with crypto firms like Polkadot and Binance.
Hemant Singh – Mumbai Uncensored, 3rd March 2022
"FC Barcelona, the famed football club, is planning to develop its cryptocurrency after rejecting partnership offers from crypto giants like Binance and Polkadot. The announcement was made at the Mobile World Congress 2022 in Catalan by club president, Joan Laporta.
The move is being framed as a way to ensure that FC Barcelona can still compete with other clubs owned by wealthy foreign investors and corporations. Interestingly, there is already an existing Barcelona fan token, BAR, which stands as the third-largest fan token by market cap after those of PSG and Manchester City.
A key problem identified with tokens in the Socios ecosystem is a lack of token utility and functionality. By manufacturing their cryptocurrency, FC Barcelona may be able to bake in use cases such as voting rights, merchandise, and various other ways of engaging with the club.
Professional sport is just another industry that blockchain, cryptocurrency, and DLT are poised to revolutionize…" told the guy.eth, through his insider telegram
A part of FC Barcelona's financial strategy is to develop a cryptocurrency to boost its finances. Its president, Joan Laporta, announced this at the Mobile World Congress held in Catalan in 2022.
The plan to defeat their financial problems
The token represents Barca's attempt to secure funding and compete with clubs owned by foreign investors.
While the idea of ​​a fan token is not new, Barca could become the first football club to have its cryptocurrency. But the club has no intention of stopping there; The President also suggested the possibility of developing his Metaverse and NFT.
Laporta explained that the club's crypto ambitions were the reason for their rejection of funding from crypto companies.
This refers to Barcelona's decision to reject funding offers from Polkadot and Binance. Instead, they chose to partner with the streaming giant, Spotify.
The market capitalization of crypto fan tokens is falling
The concept of a standalone token can be attractive to Barcelona, but various other teams across Europe have already created their own tokens in conjunction with blockchain networks. Available statistics indicate that fan tokens are the most general type of crypto adoption amongst sports groups today.
Different football clubs, Like Manchester City, Galatasary, Paris-Saint Germain, Juventus, Lazio, Galatasary, have created their fan tokens. BAR that's already a token for Barcelona has a market cap of 29m dollars, having the crown of being the third most valued fan token. The remaining top two teams are Manchester &PSG, valued at $51 million and $38 million respectively. Both tokens are issued by Socios and are built on the Chiliz blockchain.
However, since last year, the overall market valuation for fan tokens has fallen and now stands at $354 million. This is down from a market cap of $417 million at the end of the previous year. The drop reflects the general performance of fan tokens, which typically see a large reduction in value after being listed. Although the reason for this is unknown, it's likely that speculators, rather than actual sports lovers, dominate the market. Also, most fan tokens don't come with any special benefits, making them unappealing to die-hard fans.
Holders of these tokens must enjoy perks like merchandising, prizes, voting rights, and other incentives that bond them to the club for them to attract fans and maintain the value.
Considering Barcelona is already familiar with the market, its new cryptocurrency might be an opportunity for better decision-making.
Aditya Bharti : Face behind GoCleaners and GoRealtors
Khushi Thawani, Mumbai Uncensored, 18th January, 2023:
As Aristotle said, Excellence is not an act but a habit. It involves a lot of effort, tenacity, research, sacrifice, and, most importantly, passion for the task at hand. Although the founder of GoCleaners, Aditya Bharti, had never heard of this proverb, he was working on it as though it were his personal mission statement.
Initially, he didn't launch with a significant setup. He also had no idea that what he was about to do in the home cleaning services industry would one day be so intrusive that it would upend some of the established businesses in hyperlocal markets. This is especially true given that he had modest beginning and lacked the high-end funding that his rivals did.
This business was founded by Aditya 1 and a half years back and he has already achieved wonders in the sector. He was later joined by two co-founders Anup and Shivam. Aditya was working at a real estate company at the time, and Anup was employed for the renowned Urban Company, a provider of home cleaning services. Shivam wasn't working at the time. They weren't your usual IITians or IIM grads who were surrounded by money and plethora of opportunities. But hey, they already knew that. They therefore already began looking for that initial pool of capital.
GoCleaners was Aditya's idea; it was memorable and expressed exactly what they wanted to convey to any visitors to their website. They put together roughly Rs. 1 lakh and set out on their voyage, learning more about where life would lead them little by little. Aditya used to receive the orders, while Shivam and Anup used to deliver the jobs.
From Anup's background, they were aware that although the businesses were benefitting from the services provided, the service providers who worked with them were not really pleased with their policies. The service providers frequently encountered a lack of collaboration between the personnel overseeing them, and had to pay for their credit in order to receive a work, and occasionally had to foot the bill for the chemicals. They had a lot of room to grow and explore in an untapped sector. Aditya and his team, like the majority of disruptors, struggled to keep up with the speed of funding needed because they were aware of the issue but lacked the resources to address it.
They were running out of labour, equipment, and chemicals on a regular basis. H "Many people came up with different psychologies and ideas but I was sure of what I had to do to execute and push things further ahead. I had a clear image built up in my head. I sincerely recommend anyone who wishes to start out on their own – first research the problem and start developing the best solution for it. Don't jump in blind, your path will then be laden with unforeseen problems and under-researched quick fixes which is a sure-shot recipe for failure."is parents were quite encouraging. In order to keep them back on course and make sure they didn't veer off the course they had set for themselves, his mother loaned him every piece of jewellery she owned.
The encouragement from his mother worked. They got started in a way that established the bar for success. Anup and Shivam, the team's co-founders, are joined by 16 other members so far, all of them are specialists who complete tasks. They have successfully impacted the important Mumbai suburbs of Andheri, Goregaon, and Vile Parle, among others, and receive a steady stream of orders from these areas, the majority of which are client references.
Aditya is aware that this is only the start. With such a strong team, they still have more benchmarks to reach, and Aditya hopes to create a unified platform for all varieties of professional services.
He acknowledges that the travel was a crucial period in his life and that it kept him inspired to continue. Every day was different; some were really productive, while others were the pits. To manage both the tasks and obligations of his profession, he first had to make adjustments to himself and his daily schedule. When Aditya thinks back today, he recalls the period when he had considered quitting school, but his friend Shivam and his family encouraged him, giving him hope that he might achieve his goal.
Aditya responds to the question, what is the one thing you remember doing that you realise was the most crucial step of your journey? replying "Many people came up with different psychologies and ideas but I was sure of what I had to do to execute and push things further ahead. I had a clear image built up in my head. I sincerely recommend anyone who wishes to start out on their own – first research the problem and start developing the best solution for it. Don't jump in blind, your path will then be laden with unforeseen problems and under-researched quick fixes which is a sure-shot recipe for failure."
Not only this the start-up king has invested himself in yet another idea called Go realtors, where he and his team help sellers, buyers and investors with the best possible tips and provide other services related to real estate, considering Aditya's prior experience in the same sector. He seems unstoppable with the ideas and his 'ace it all' mindset.
Anuraddha Singh launches a new collection of party dresses from her brand Throne of Medusas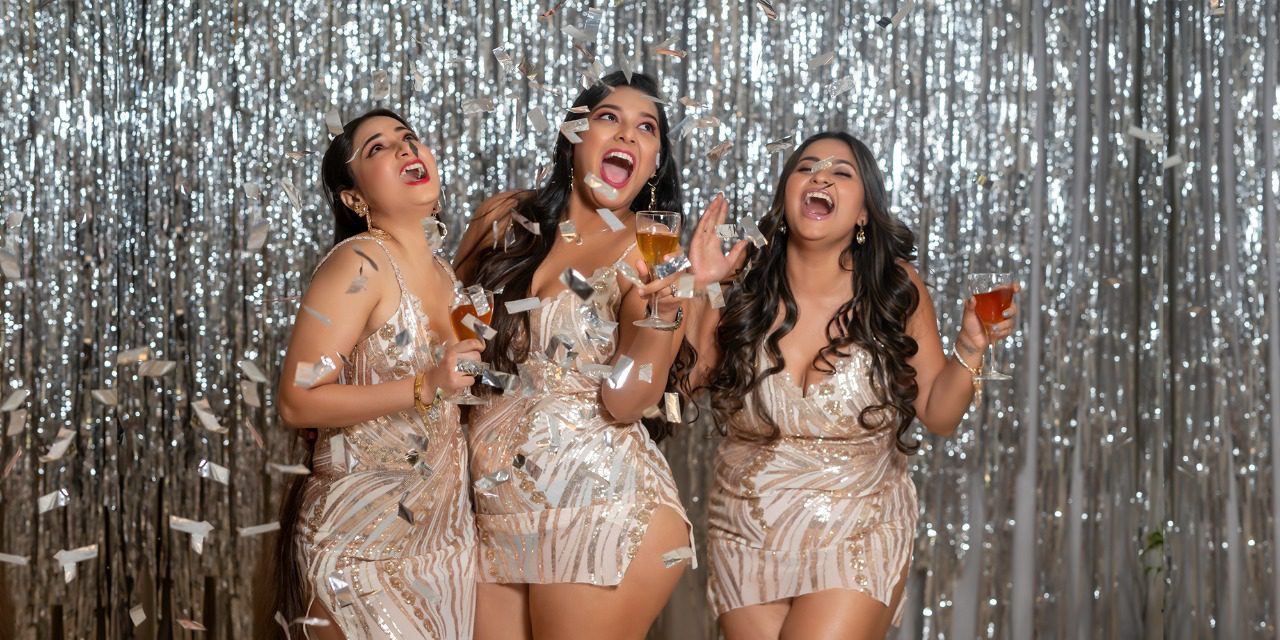 Mumbai Uncensored, 15th November 2022:
Throne of Medusas, a newly emerged fashion brand known for its exquisite craftsmanship and attention to detail, has just launched its latest collection of party dresses.
The new line, "Disco On Fire," features a range of elegant and sophisticated dresses perfect for any special occasion. Made from the finest fabrics and adorned with delicate lace and intricate embroidery, these dresses are designed to make any woman feel like a true queen.
The collection includes two astonishing colours, Bleeding emerald and Sunkissed glitter which are available in a range of sizes to suit every body type.
In a statement, the brand's founder, Anuraddha Singh, said, "We are thrilled to introduce our new Disco On Fire collection, which captures the essence of femininity and strength. These dresses are perfect for the modern woman who wants to make a statement and feel confident and powerful."
Throne of Medusas is known for its commitment to high-quality materials and ethical production, and its new collection is no exception. Each dress is crafted by skilled artisans using quality fabrics and advanced production techniques.
The new collection is available now on their website – www.throneofmedusas.com. Don't miss out on the opportunity to elevate your wardrobe with these stunning and luxurious dresses.
For more information, visit the Throne of Medusas website or follow the brand on social media to stay up-to-date with their latest collections and special offers.
सर्वसामांन्याचे बजेट कोलमडणार, जीवनावश्यक वस्तूंवर ५ टक्के GST लागू
Kalyani Gilbile, Mumbai Uncensored, 20th July 2022:
आजपासून जीवनावश्यक वस्तूंवर ५% जीएसटी लागू करण्याच्या सरकारच्या निर्णयांमुळे सर्वसामान्यांच्या खिशाला कात्री लागणार आहे. आधीच सर्वसामान्य माणूस महागाईने त्रस्त आहे, त्यात जीएसटी परिषदेने दैनंदिन जीवनात वापरल्या जाणाऱ्या अनेक वस्तूंवरील कर दर वाढवण्याचा निर्णय घेऊन सर्वसामान्यांच्या घरखर्चाचे गणित पूर्णपणे विघडवले आहे.
सीलबंद दही-दुधाला जीएसटीच्या अंतर्गत आणण्याचा निर्णय अर्थमंत्री निर्मला सीतारामन यांच्या अध्यक्षतेखाली झालेल्या जीएसटी परिषदेत घेण्यात आला होता, त्यानंतर या गोष्टीवर 5 % जीएसटी लागू करण्याचा निर्णय घेण्यात आला.
कोणत्या गोष्टी महागणार –
तृणधान्ये, डाळींपासून ते दही, लस्सी, पनीर, गूळ, चिरमुरे, खांडसरी साखर अशा ब्रँड नसलेल्या खाद्यपदार्थांवर आता कर प्रणाली अंतर्गत कर ५% आकारला जाईल. याआधी केवळ ब्रँडेड वस्तूंवरच शुल्क आकारले जात होते.
सध्या शाई (प्रिटिंग व चित्रकलेसाठी वापरली जाणारी), चाकू, एलईडी दिवे, चित्रकलेचे साहित्य, पेन्सिल शार्पनर्स या वस्तूंवरील जीएसटी आता १२ % वरून १८ % झाली आहे. तसेच, सोलर वॉटर हिटरवर आता ५ % वरून १२ % जीएसटी आकारला जाणार आहे.
त्याचवेळी रुग्णालयातील अतिदक्षता नसलेल्या खोल्यांचे एका दिवसांचे भाडे ५००० रुपयांपेक्षा अधिक असल्यास त्यावर ५ % जीएसटी लागू होणार आहे.
कोणत्या गोष्टी स्वस्त होणार –
ऑस्टोमी प्रकारच्या शस्त्रक्रियेच्या उपकरणांवरील जीएसटी १२ % वरून ५ % करण्यात येणार आहे.
ट्रक/मालवाहतूक भाड्याने जेथे इंधन खर्च समाविष्ट असेल तेथे 18% ऐवजी 12% इतका जीएसटी कमी होईल.
विमानाने इकॉनॉमी क्लासमधून बागडोगरा ते ईशान्येकडील राज्यांच्या हवाई प्रवासावर जीएसटी माफ करण्यात आला आहे. तसेच, बॅटरीसह किंवा त्याशिवाय इलेक्ट्रिक वाहनांवर 5% जीएसटी आकारण्यात येणार आहे.