Karnataka Becomes the First State to Reserve Jobs for Transgender community
Hemant Singh – Mumbai Uncensored, 28th February 2022
The state government of Karnataka has reserved 1% of posts horizontally for transgender persons in the Government sector. On Wednesday, Karnataka became India's first state to offer transgender government jobs.
Chief Justice Abhay Shreeniwas Oka and Suraj Govindaraj of the Karnataka high court have been notified that the state government has amended the Karnataka Civil Services (General Recruitment) Rules, 1977 to provide a 1% horizontal reservation for the transgender community.
A draft notice published on May 13 proposed an amendment to Rule 9 for this purpose. Proposed amendments to Rule 9 Annex (1D) were included to provide 1% of vacancies filled by the State Government in any department or position among transgender applicants in each of the categories General, Scheduled Caste, Scheduled Tribe, and in each of the other backward classes.
In the meantime, the state government informed the high court on Wednesday that it had not received any objections to the draft notification with regards to Rule 9. It amended the rule on July 6 and inserted sub-rule (1D).
The new classification has the following content:
"Notwithstanding anything contained in the rules of recruitment specially made in respect of any service or post, in all direct recruitment one percentage of vacancies set apart for that method in each of the categories of General Merit, Scheduled Castes, Scheduled Tribes and in each of the categories among Other Backward Classes shall, subject to any general instructions that may be issued by the Government regarding the manner of appointment, be filled from among transgender candidates:
Provided that, every Appointing Authority shall provide a separate column of "Others" along with male gender and female gender in the application for recruitment to any category of Group-A, B, C, or D posts for the convenience of transgender persons. The Recruitment Authority or the Appointing Authority shall not discriminate against a transgender person while making the selection of an appointment to any category of post.
Provided further that, if a sufficient number of eligible transgender persons are not available, to the extent of one percent, the unfilled vacancies shall be filled by male or female candidates, as the case may be, belonging to the same category.
Explanation: For this sub-rule, a Transgender Person shall have the same meaning as defined in Clause (k) of Section 2 of the Transgender Persons (Protection of Rights) Act, 2019 (Central Act 40 of 2019)".
The intervention of the High Court
The state government amended its recruitment rules after being sued over the exclusion of a separate category for transgender persons on an equal footing with men and women. The state government has sought to fill 2,672 positions – including 2,420 vacancies for special reserve police and 252 musician or bandsmen positions, notices calling for these positions listing age, weight, and other specifications are for men and women only, with absolutely no regard for transgender people.
Jeeva which is a charitable trust filed an interlocutory application (IA) challenging this exclusion In Sangama v State of Karnataka, It also asked for reservations in posts like bandsmen and constable posts for the transgender community. Jiva's work in creating a policy for the equal participation of LGBTQ people in society, is commendable, Creating sustainable livelihoods and achieving quality of life, pride, and dignity for transgender communities in Bangalore and other parts of Karnataka
Initially, the state government proposed considering transgender people in one of the OBC categories, after receiving advice from the Karnataka State Commission on backward classes. However, Jeeva requested reservations for transgender people horizontally, rather than in the OBC's catalogue, because they were discriminated against because of their gender. Jeeva argues that transgender reservations should be similar to reservations for women or people with disabilities, who can then be offered in vertical reservations categories for OBC and SC/ST.
Jeeva told the Supreme Court that if the state government's proposal to include transgender people in the OBC category is accepted, it would not allow similar people in the SC and ST communities to apply for reservation rights. Conversely, if a transgender person already has the benefit of reserving a room in the OBC category, it will not be possible to have the additional benefit of the reservations due to gender, as indicated. Furthermore, competition in OBCs will reduce the chances of transgender among them getting very thin positions, Jeeva argued at the Supreme Court
Jeeva's claim was inspired by the Supreme Court's decision at NALSA v Union of India (2014), for transgender rights, it was a turning point. In this case, the court ruled that the right to life under article 21 of the constitution includes the right to self-determine their own gender identity and that no one should be discriminated against based on their gender identity, be it male or female. or transgender. . The Supreme Court ordered the Center and state governments to integrate the transgender community into society by treating them as socially and educationally backward citizens, and extended all kinds of reservations in the case of admission to educational institutions and public appointments.
The charitable trust also quoted the Supreme Court's ruling in Indra Sawhney v Union of India (1992), in which the court held that reservations could be vertical or horizontal. Under Article 16(4) in favour of SC, ST, and OBCs are the ones we call vertical reservation, which is a social reservation, while a special reserve, which overlaps with a vertical reserve, is known as horizontal reservations. For instance, these horizontal reservations are granted to impaired people (under Article 16)(1). Under the horizontal reservation, different groups such as veterans, displaced persons, women under Article 15(3) also benefit. Horizontal presets are nested and overlapping vertical reservations, with horizontal catalogue reservations offered within the existing vertical presets catalogue
As horizontal reservations overlap with vertical reservations, this allows reservations not only based on identity, i.e. gender, but also allows reservation when a person has more than one important identity, such as transgender status and ST, ST, or OBC.
The state government of Tamil Nadu included transgender people within a category known as Most Backward Classes (MBC) which is similar to that of the OBC category in Karnataka. The Madras high court directed that instead of including transgender persons within the MBC, horizontal reservations in each vertical category be provided instead of MBC.
Jeeva argued before the high court that the Supreme Court held that, although article 16(4) was adequate regarding the vertical reservation for backward citizens, it was incomplete in the scope of the reservation under the Constitution, Article 16(1) which says "equality of opportunity for all citizens in matters relating to employment or appointment to any office under the State" grants horizontal reservations for other classes of people. Those deemed by the State to be eligible for reservation under Article16(1) shall be niched in the relevant category or quota as defined under Article16(4) forming an intersectional grid.
What Jeeva got vs what it wanted.
Jeeva, in the application, asked for guidance that would include all privileges
and easing such as physical requirements, cut-off marks, age restrictions, and transgender assessments. Privileges and easing that widows and impoverished military veterans get will be extended to transgender people said the Madras high court. "Only if all these relaxations are provided to transgender persons, will they be provided equal opportunity in public employment," Jeeva said to the high court
Jeeva has also called for reservations and concessions for transgender people in the public sector of education, at both lower and higher levels of education, Reservations and concessions in housing programs, including housing placement and allocation of Plot or concessional land, occupations, businesses, etc.
Jeeva's AI has also mentioned reservations about transgender people in poverty alleviation and developmental programs, like reserved gram panchayats seats, Urban local bodies, including municipalities, town councils, and municipal corporations.
Tragic Road accident occurs in the Mumbai Bandra Sea Link; Taxidriver rammed the car over the 2 for death
Shobhit Chandola – Mumbai Uncensored, 15th June 2022
On Monday, 30th May, a 43 year old businessman Amar Manish Zariwala along with his driver Shyam Sundar Kamat were traveling on Bandra Worli Sea link in their car on their way to Malad unless the tragedy occured. They stopped their car in the midst as the kite fell on the road due to the collision with the automobile. To take the glance and save the bird, both came out of the car. But within a span of 30 seconds they were immediately hit by the taxi.
The intensity of the accident was so major that both of them soared in the air and fell on the road with flat backs. Both of them were rushed into the Lilavati Hospital as per whose report Amar was declared dead ( on the spot ) whereas Shyam Sundar undergoing treatment was pronounced dead after a few days.Due to the presence of CCTV in the Bridge, the CCTV footage has sparked on the internet.
The accused driver has been identified as Ravindra Kumar Jaiswar (38) and has been booked for rash and reckless driving. The accident occured at Pole Number 76 of the sea link and the police arrived soon after the accident. It is worth noting that the driver is not encouraged to stop on the sea link, the speed limit to be maintained should be at most 80 km/ hr. And in case if from the sight of the driver, any inappropriate scenario is happening within the 100 m distance, He / She needs to control the vehicle. In the case of Amar Zariwala, it is evident that the driver had ample time to be aware of avoiding the collision. Thus, the Police have chargesheet the driver.
Amar Zariwala File Photo
Mr. Manish Zariwala, father of the deceased in his statement said that His son was a Biophile and Zoophilist and was always up for animals & birds' betterment. However, what could be termed as a Howler or gallant decision is that the victim's father has said to not charge the taxi driver to avoid the inconvenience to the family of the guilty since their child is nomore and have added they have forgiven the latter.
Controversy: Photos of Hindu deities on swimwear, huge backlash by social media users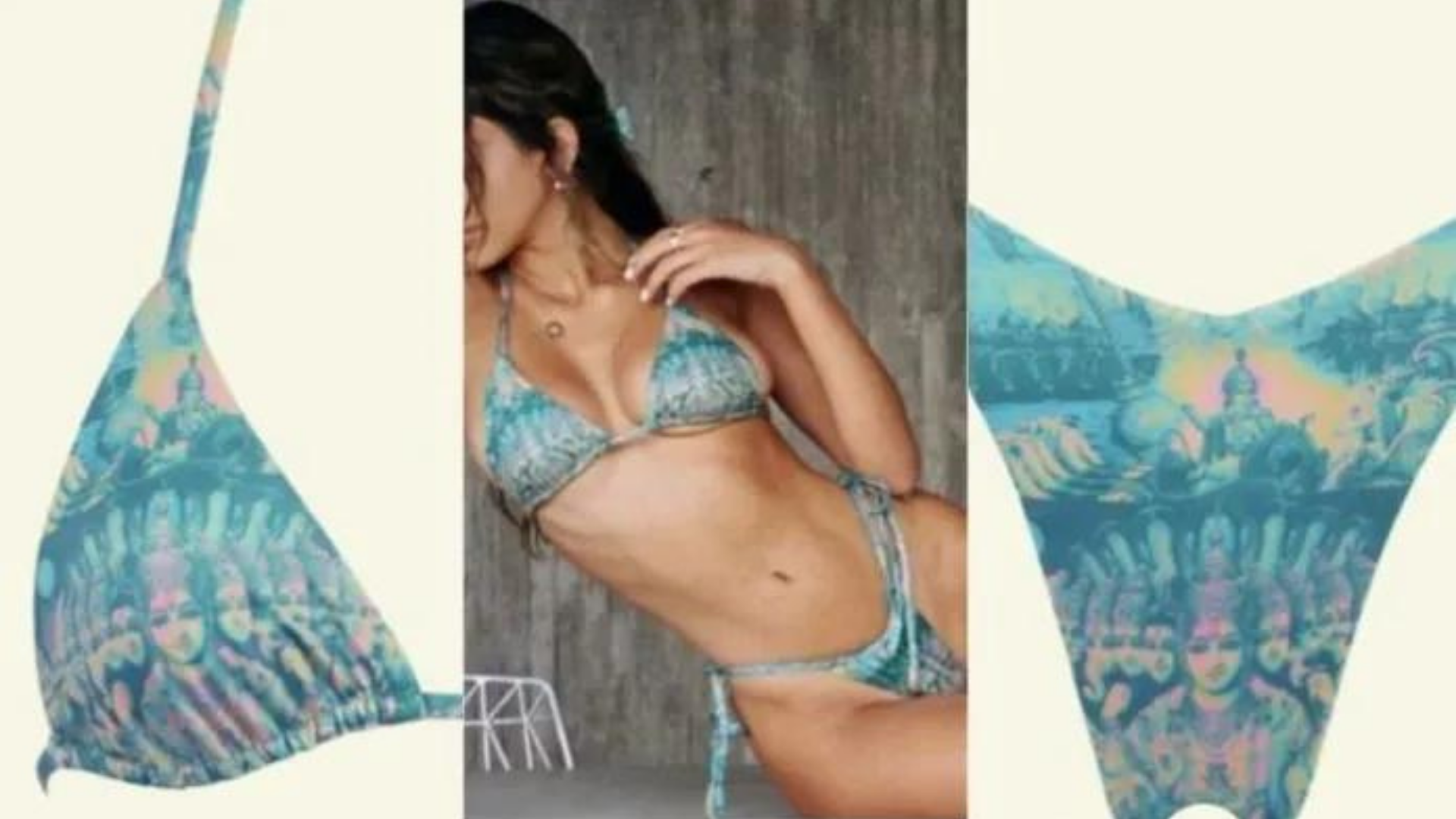 SUMAN GUPTA – Mumbai Uncensored, 25th April 2022
A new controversy has flooded the air with the infamous influencer Sahara Ray being in the crib of it. It all started when the clothing brand named"SAHARA RAY SWIM", launched its new collection named the 'Aura Collection 2022'. The collection consisted mostly of thongs, micro string tops and swimwears, that featured images of Hindu deities on top of them.
The clothing brand printed the images of Indian deities on the swimwears that affected the religious sentiments of the people.
Soon after the release of this collection, the images of the clothes went viral all over the media and faced huge backlash from the people. People have expressed their disgust over different social platforms. Social media users reprimanded the clothing company.
In a tweet, the Hindu IT Cell informed, "We have taken cognisance of this matter. It's an absolutely derogatory and defamatory act against Hindu ideals. We are not going to tolerate this and our team will legally proceed in this matter."
Popular Twitter user, Madhur Singh, informed that the Instagram handle of 'Sahara Ray Swim' first blocked users who questioned the objectionable swimwear collection. "Later they turned the comments off and posted yet another set of photos of the same lingerie.
After this controversy started on Twitter, this swimwear maker Sahara Ray Swim has made its account private on Instagram. It is believed that the company has taken this step to avoid getting caught in controversy on this platform. Social media users are demanding the company to take back this swimwear and apologize for the act. However, there has been no response from the company on this yet.
Such incidents have been happening before
This is not the first case of such targeting of Hindu deities. Earlier items like bathroom mats, door mats, shoes, slippers with pictures of deities have also come to the fore. There has been a lot of controversy about such items on social media and other forums, but even after this some companies are not ready to take a lesson from it. 
Undergroud artist Inspectah Gracious releases new R&B song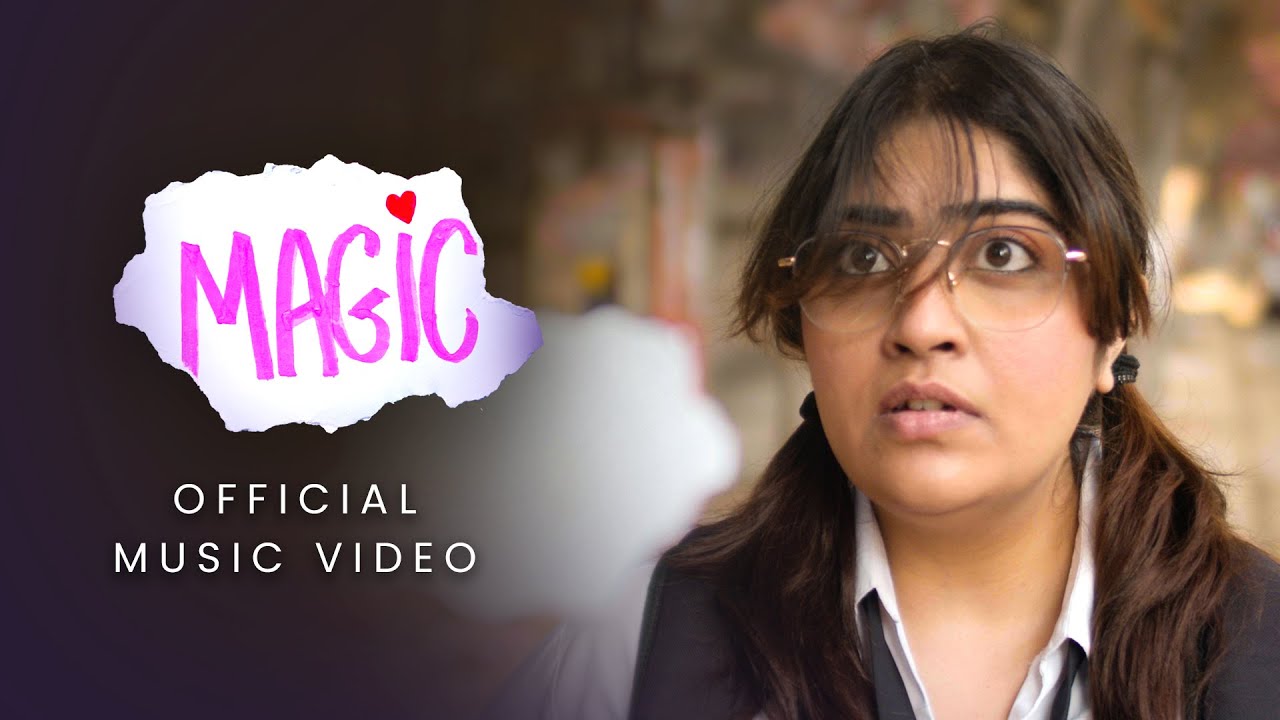 Team – Mumbai Uncensored, 22th April 2022
The underground artist Inspectah Gracious along with Arittra Nayak has come up with a new out-of-the-box R&B song. The song aptly named "Magic" is aiming to live up to its name and create new waves in the music industry.
Inspectah Gracious (Inspectah G) is known for her previous songs such as "Hip Hop's Soldier" which experiments with a UK/Japanese Type drill beat and has been featured in esteemed publications such as The Rolling Stone India, Daily Music, LiveLee, and Genesis India. This is Inspectah G's first song in the R&B genre. She started her career with Rap music and has been earning acclaim and praise in the niche segment of the Indian underground rap movement. Inspectah G will be exploring even more genres of music in the coming season.
With no industry godfathers or connections, Inspectah G is a self-made artist, hustling to rise up to the Industry bias. Being a female artist in the music industry comes with a daily dose of challenges even for Inspectah –
"You have to overcome a daily dose of sexism with people in the music industry. A female artist is criticised and scrutinised much more than a male artist. Female musicians are sometimes criticized for being too sexual, as well as for not being sexual enough. They are criticized either for being too feminine or for being too manly. They can't be outspoken or too fat. They are being criticized if they take a political stance through their songs", says Inspectah.
However, she has never let such forms of criticism affect her work. She hopes to inspire more women to make their careers in music.
Inspectah Gracious released her newest song "Magic" (from her upcoming EP) on her 25th birthday. She calls this song the best birthday gift she has given herself to date. "Magic" is a song that deals with love and pain, two emotions that everyone in today's day and age can relate to. Inspectah G is set to strike the audience with this new song that she's sure everyone can relate to and enjoy.
Inspectah takes her musical inspiration from the Western American and East Asian cultures. This influence is clearly evident to anyone who listens to her music. She is also part of the multi-genre crew known as Naavik Musik. The Crew aims to produce
high-quality music with some of the best underground talents under its ceiling. The lead male vocals were provided by the Vocalist/Rapper Arittra Nayak; who she considers to be her greatest supporter and confidant in this aspect. Her family has been sceptical of her making a career out of music in this day and era, she aims to put their minds at ease with a successful career in music. The song "Magic" released on the 18th of April is performed by Inspectah Gracious and Arittra Nayak. The song boasts of some highly talented technicians trying to break the barriers of music and provide a fresh soundscape to the Indian audience. The song is produced by RASLA who has worked with some of the top artists in the industry such as "Badshah" & "Bali". The song "Feel Hai", featuring Badshah produced by Rasla was a chartbuster. The mixing and mastering were done by the supremely talented Nevamind, while the highly experienced Saurabh Kamble was the Recording Engineer. The lyrics of the song have been penned by Inspectah Gracious, Arittra & Nevamind. The trio are confident that the song is going to set the charts on fire!