Indians Being Beaten Up By Ukrainian Authorities, Not Allowed To Cross The Border
Anushka Pathak – Mumbai Uncensored, 28th February 2022
A new video has emerged on the internet showing Indians including students being beaten up and tortured by Ukrainian authorities. Many Indians stuck in Ukraine have alleged that they have been stopped from crossing the country's borders and have been assaulted by the authorities of Ukraine.
On 28th February, Monday, Congress MP Rahul Gandhi posted a video on Twitter where armed men could be seen assaulting people at a border post. In the widely shared video, women could be heard screaming and a man speaking in Hindi, "See, how they are beating up women."
"My heart goes out to the Indian students suffering such violence and their family watching these videos," Gandhi wrote on Twitter. He urged the central government to make a public detailed evacuation plan.
Mansi, an Indian student in Ukraine, told media on Sunday that those who were waiting to cross the Ukraine border had been "tortured". After spending three days at the Ukraine-Poland border, she decided to go back to her hostel. She told the media that Indians were not being allowed to cross over to the neighbouring country.
"Border guards are not letting us cross," Mansi said. "If someone tries to cross, they attack them with rods. They are punching them in the faces. Yesterday (Saturday), they also opened fire."
Vikram, a medical student, tweeted a video on 26th February, Saturday, in which he said there were long queues at the Ukraine border and people had been waiting without food and rest. "The Ukrainians are saying there is no support from the Indian embassy," he said in the video.
Relatives and friends of those stuck in Ukraine have also shared accounts of students who walked for hours to reach the Ukraine-Poland border, only to be told that they will not be allowed to cross over.
The evacuation process has been named "Operation Ganga". On 27th February, Sunday, the Indian government set up a Twitter handle to provide information and assistance regarding the evacuation process.
After Ukraine closed its airspace for civilian aircraft following the attack, India is looking to evacuate its citizens through land routes. So far, India's evacuation plan has been to make the citizens cross over to Ukraine's neighbouring countries Poland, Hungary, Romania and Slovakia and then fly them to India. However, as several students have alleged, they are not being allowed to cross the Ukrainian border by the country's authorities.
On Sunday, a media personality said that "there were too many testimonies to deduce that African and Indian students were being stopped from boarding trains at the Polish border."
They also said that the Ukrainian authorities have not given an explanation as to why Indians have not been allowed to cross the borders. They further added that some Indian students have said the reason could be India's stance on the Russia-Ukraine conflict at the United Nations Security Council.
On 25th February, Friday, India had abstained from voting on a United Nations Security Council resolution that deplored Russia's "aggression" against Ukraine. China and the United Arab Emirates were the only other countries to have abstained, while Russia vetoed the resolution. On Monday, India again abstained from voting on the resolution to refer the matter to an emergency session of the UN General Assembly.
Significantly, during the voting at the UNSC, Ukraine's ambassador to the global body had told India, "It is exactly the safety of your nationals, as to why you should have voted Yes to end the war."
Ministry of External Affairs' spokesperson Arindam Bagchi had said in a press briefing last week that before Russia started its "military operation" in Ukraine, there were about 20,000 Indians in the country. Of them, nearly 4,000 had left Ukraine before it closed airspace.
So far, five flights, carrying more than 200 citizens each, have evacuated Indians under the Operation Ganga. But the majority of Indians living in Ukraine– out of which, many of them medical students, are still stuck there.
ख्रिस्ती मिशनरींचे, टार्गेट मुंबई…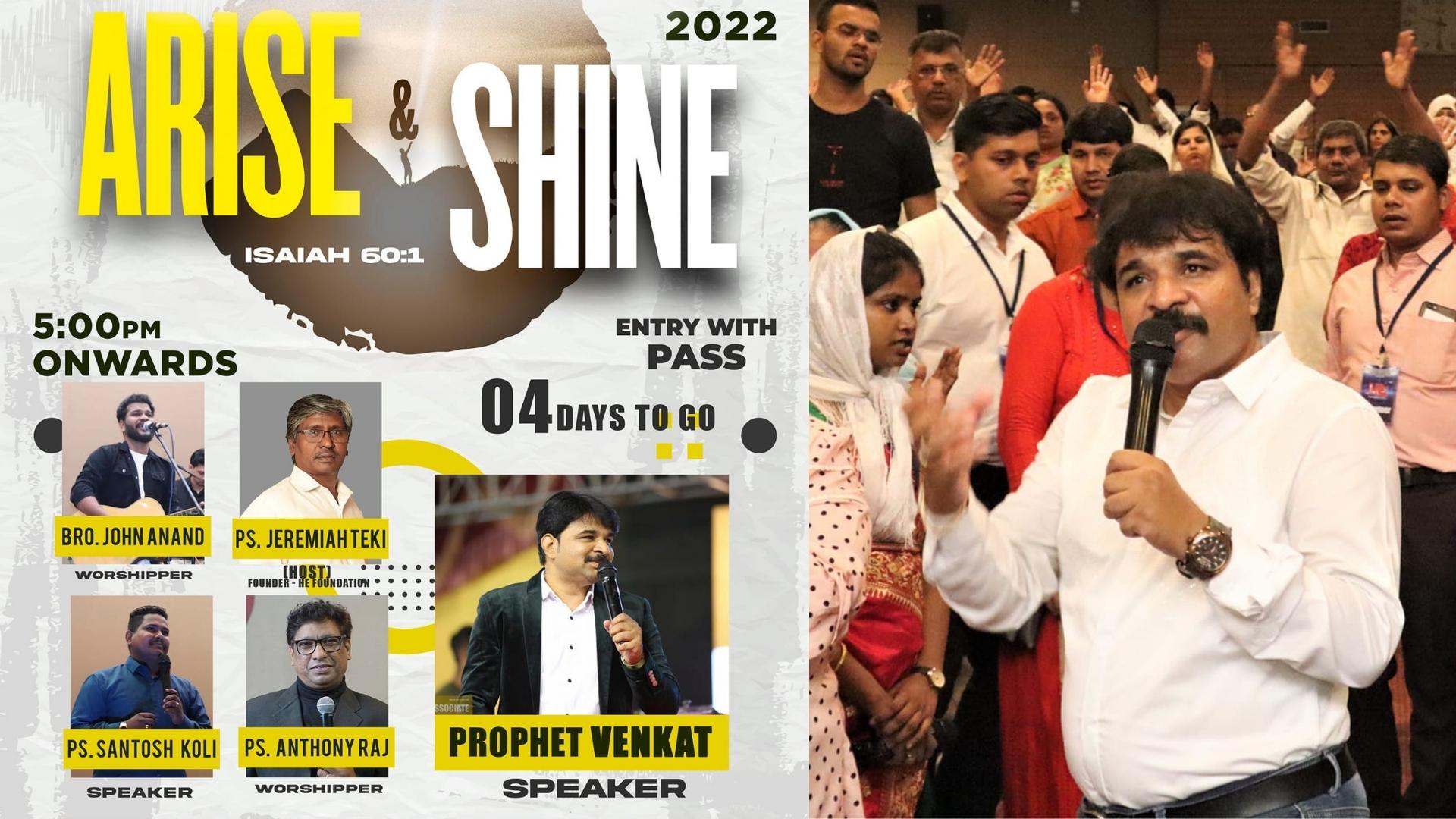 Akash Swarup Sonawane – Mumbai Uncensored, 24th May 2022
मुंबईत मागील काही दिवसांमध्ये ख्रिस्ती धर्मियांचे प्रचारक आणि त्यांचे कार्यक्रम मोठ्या प्रमाणात चर्चेत आसल्याचे सोशल मीडियाद्वारे दिसून येत आहे. ह्या कार्यक्रमांचे आयोजन काही चर्च मार्फत, ख्रिस्ती संस्थांमार्फत किंवा त्यांच्या धर्मगुरुंमार्फत करण्यात येते. लोकांच्या समस्यांचे निवारण करण्यासाठी हे मिशनरी परमेश्वर किंवा प्रभू येशूच्या नावाखाली बोगसरित्या लोकांना काही चित्र विचित्र प्रक्रिया आणि मंत्रोउच्चारण करून बरे करण्याचा दावा करत असतात.
अशाच एका पादरी बजींदर सिंग मिनिस्ट्री नामक व्यक्तीचा वांद्रे कुर्ला संकुल येथील कार्यक्रम रद्द करण्यात आला होता. हा पादरी बोगस असून त्याच्यावर बलात्कार, बाल हक्क अयोग्य, अंधश्रद्धा कायद्यान्वये आणि असे अनेक खटले सुरु असल्या कारणाने हिंदू व शीख समाजाने व त्यांच्याशी जोडल्या गेलेल्या संघटनांनी विरोध दर्शवून कार्यक्रम रद्द केला गेला होता.
परंतु असे अनेक पादरी व त्यांच्या मिशनरी कार्यरत असून असा आणखी एक कार्यक्रम समोर आला आहे. दिनांक २७ मे २०२२ रोजी मेयर ऑडिटोरिअम, बर्फीवाला रोड, अंधेरी पश्चिम येथे होणाऱ्या पादरी वेंकट, एच इ फाऊंडेशन, संस्थापक जरेमीआ तेकी, संतोष कोली मिनिस्ट्री, अँथोनी राज, जॉन आनंद आयोजित "अराईज अँड शाईन" नामक कार्यक्रमासाठी समाजातुन विरोध दर्शवला जात आहे. जनतेची दिशाभूल करणे, अंधश्रद्धेचा प्रचार तसेच समर्थन करणे, लोकांची फसवणूक करुन ठराविक धर्मामध्ये धर्मांतर करणे या आरोपांवर पादरी वेंकट व त्याच्या सहकाऱ्यांची चौकशी व्हावी अशी देखील काही संस्थांमार्फत मागणी होत असल्याचे सूत्रांच्या माहितीनुसार आढळून आले आहे.
ह्या मिशनरी सोशल मीडियावर व्हिडिओ आणि पोस्टद्वारे आपली जाहिरात करुन अशा प्रकारच्या कार्यक्रमांचा प्रचार करत असल्याचे स्पष्ट होते. दिनांक १० मे २०२२ पासून 'एच इ फाऊंडेशन' या फेसबुक पेज वरुन ह्या कार्यक्रमाच्या जाहिराती होत असून विविध पोस्ट द्वारे या कार्यक्रमास, देवाने पाठवलेल्या पादरी वेंकट याला ऐकायला येण्याचे आवाहन केले जात आहे. तसेच आपल्या कार्यक्रमांमध्ये विचित्र आवाज, गाणी, घोषणा आणि अमानवीय क्रिया करुन लोकांच्या मानसिक संतुलनावर घाला घालत असल्याचे प्रसारित केलेल्या काही व्हिडिओंमधून आढळून येते.
'सॅफ्रन थिंक टॅंक' संघटनेचे संस्थापक सिद्धांत मोहिते यांनी सदर विषयांवर आवाज उठवून लेखी तक्रारी दिल्या आहेत. या समाज कंटकांच्या विरोधी अनेक तक्रारी व विरोध असल्याचे प्रचलित असून सुद्धा सामान्य जनता याला बळी पडते. परंतू यांच्या विरोधात कारवाई केली जात नाही, त्याउलट अशा कार्यक्रमाना अधिकृत परवानग्याही दिल्या जातात. विरोध झाल्याशिवाय जर असे कार्यक्रम होणे बंद झाले नाही तर अंधश्रद्धेमार्फत धर्मांतराला वाव मिळतच राहील. 
The next big thing for Apple might be locking irresponsible drivers out of their automobiles.
Apple is contemplating locking you out of your automobile for good cause, and your iPhone may be your new best drinking friend — and your safest one as well.
Hemant Singh – Mumbai Uncensored, 10th May 2022
Patently apple discovered a new patent. Apple appears to be seeking to improve its Car Keys function (which utilises NFC to transform your iPhone or Apple Watch into an electronic car key) by incorporating a breathalyser into your phone.
It is intended to discourage drinking and driving by locking a user out of their automobile if high levels of blood alcohol are detected by the phone, watch, or linked device.
It expands on an earlier patent, disclosed in early 2021, in which the iPhone and Apple Watch would access "database information" which would "includes information relating to human breath attributes such as typical ammonia concentrations, acceptable alcohol levels for driving, etc." (e.g., so an user can compare infrared spectra acquired when the target element is that user's breath and/or the person's mouth to human exhalation data from the database).
In other cases, sampling the breath may not be sufficient to satisfy the app. The patent depicts scenarios in which a user is charged with performing a mental challenge, such as a dexterity exercise or arithmetic problem, to prove to the app that they are suitable to drive. So you'd better brush up on your mental arithmetic.
Safety first
Apple isn't the only company considering turning the iPhone into a personal breathalyser. Third-party solutions, such as the BACtrack and AlcoDigital NEO, have been around for a while and use an iPhone's processing capability to offer quick booze-level results directly to your phone.
They do, however, employ external attachments to obtain their measurements, which aren't that far off the dimensions of the phone itself and come at a reasonable price.
At the moment, Apple's earlier patents indicate that the suggested breathalyser capability could be utilised with either the iPhone or an external device – however how such technology would be prototyped for a handsets yet to be seen.
It's great to see Apple at least addressing the dangers of drunk driving as it expands into the automobile market. In the United States, an estimated 28 persons per day are killed in drunk-driving accidents, with non-fatal crashes many times higher. Smart anti-drink driving programmes in the UK saw the number across the pond decrease dramatically since the 1970s, but an average of 230 drink-driving deaths are still reported each year.
However, the effectiveness of such a feature will still be dependent on a user's self-awareness — they'll still need to activate a breathalyser, fully conscious that a failing result will lock them out of their automobiles until they've sobered up. That possibility alone may be enough to put risky drivers off the idea entirely.
A patent, as always, symbolises the exploration and protection of an idea, rather than a statement of intent to create said notion. However, with two patents on alcohol driving issued in close succession, it appears Apple is taking this one seriously.
Solomon Island and China join hands, threatens Western powers
Kushagra Bansal – Mumbai Uncensored, 22thApril 2022
Solomon Islands, a small nation in the South Pacific Ocean recently signed a security pact with China, amid United States' announcement to send an official to the remote nation under the threat of China trying to build a military base there.
Solomon Island Prime Minister, Manasseh Sogavare told the parliament that this security pact will not hurt or undermine the national peace and harmony.
This move gives great concerns to the United States, New Zealand, Japan and Australia as this security pact poses a threat of Chinese presence in the Pacific, making the Chinese military only 2000 kilometers away.
After a meeting in Honolulu, the four concerned countries made a statement saying the security pact poses a "serious threat to a free and open Indo-Pacific"
Sogavare said that the details of this pact will be disclosed after a "process" which will only add security and cooperation with China and does not direct at any other country but "rather at our own internal security situation".
"I ask all our neighbours, friends and partners to respect the sovereign interests of the Solomon Islands on the assurance that the decision will not adversely impact or undermine the peace and harmony of our region," Sogavare said.
In November, the Solomon Islands saw riots which included burning of buildings and loss of lives. Sogavare mentioned that this pact will ensure no military base in the country, but protection of infrastructure.
In Australia, amid elections, the opposition labor leader Anthony Albanese said that the current Prime Minister Scott Morrison failed to address the Solomon Island's issue in an effective way and said it was clear that the relationship between the fellow island nations have broken down due to it, allowing Chinese to make their move.