"We are pleading for support of India, Putin will listen to Modiji", says Ukraine ambassador
Vishwa Thacker – Mumbai Uncensored, 24th February 2022
All around the world, the news headlines are dominated only by one news: Russia's invasion of Ukraine. While every country is asking for Russia to stop, Ukraine Ambassador Dr Igor Polikha has pleaded with Indian Prime Minister Narendra Modi to intervene and stop the invasion.
In this statement, he says, "At the present moment, we're asking, pleading for support of India. India should fully assume its global role whenever a totalitarian regime commits aggression against a democratic state", he said.
He said Ukraine is deeply dissatisfied by India's stand on the issue so far. "Modi Ji is one of the most powerful & respected leaders in the world, Dr Polikha said, adding, "I don't know how many world leaders Putin may listen to but the status of Modi Ji makes me hopeful that in case of his strong voice, Putin at least should think over", says Dr Igor.
He added, "We're expecting that Modi Ji will try and influence Putin somehow".
A while back, Russian Deputy Chief of Mission Roman Babushkin said, "Some attacks happened on the outskirts of the capital. Some attacks happened deep inside the territory of Ukraine. We're getting the first information about casualties among our soldiers and the civilian population".
Dr Polikha said that they are expecting India's support of any kind- be it military, economic or political.
It looks like India is getting into an awkward position. While we share warm relations with Ukraine, India shares warm military and economic relations with Russia too.
Congress claims scam of Rs 10,000 crore in housing scheme for project-hit people
congress has alleged a scam of nearly Rs 10,000 crore in allotment of TDR in a PAP housing plan by the BMC
Khushi Shah – Mumbai Uncensored, 20th may 2022
''There is a clear TDR scam that has took place in BMC worth Rs. 9380 crores. It is in the context of @mybmc project to construct 14000 tenements for project affected persons in the city. We are filing a complaint with Lokayukta and requesting them to conduct an enquiry into it.'' Tweeted Ravi Raja, Leader of opposition, Municipal Corporation of Greater Mumbai.
The party said the BMC has given undue benefits to various developers amounting to INR 9,380.25 crores within the type of credit score notes throughout these initiatives by allotting Transfer of Development Rights (TDR) and premium for the construction of the housing units in December last year and January 2022. As these credit score notes can be utilized any time, and are transferable, the civic physique is about to lose the quantity over the subsequent few years, Ravi Raja stated in an announcement.
"Developers finalised for the project will get credit notes of Rs 5,602 crore. The BMC is giving them hefty premiums, construction TDR and land TDR and land cost," said Raja.
He accused the civic body of giving benefits of around Rs 8,000-Rs 10,000 crore to developers in the PAP rehabilitation project. He also mentioned that a letter has been sent to Mumbai Municipal Commissioner-Administrator Iqbal Singh Chahal, the Lokayukta and the Central Vigilance Committee.
BMC's general body on 9th January 2022 cleared a proposal to construct 4,000 units for project-affected persons (PAPs) in Chandivli using a controversial 'cashless' scheme. Each unit would cost around Rs 59 lakh to the BMC. These houses are supposed to be given to people who will be relocated due to various projects of the BMC like construction of storm water drainage, water pipelines, bridges, etc.
BMC had in 2021 floated a plan to give credit notes instead of money to contractors to build 12,000 housing units for PAPs for nearly Rs 9,000 crore.
The proposal to build 4,000 PAP units by way of credit notes and transfer of development rights (TDR) was placed before the general body for approval. BJP opposed the plan, it was cleared by the ruling Shiv Sena.
Govt. Plans to Cut Cooking Oil Tax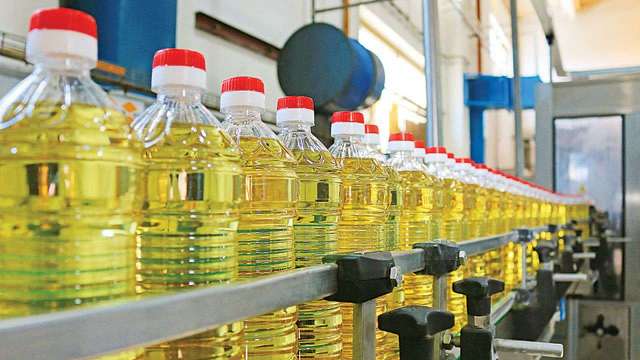 The Indian market after seeing an unprecedented rise in the prices of edible oils plans to cut taxes on edible oil to keep the prices in check.
Khushi shah – Mumbai Uncensored, 5th May 2022
The war, combined with weather disruptions that limited harvests in other vegetable oil-producing regions, led to a supply shortage of sunflower oil. The ban by the world's biggest palm oil producer and exporter on 28th April 2022, on the export on the widely used edible oil and all the conflicts between Russia and Ukraine that already upended the global agricultural trade in the world, sent oil prices skyrocketing in the market.
India is particularly sensitive to rising vegetable oil prices as it is dependent on imports for 60% of its needs. Inorder to keep the prices in check ,India, the world's top importer of vegetable oils is planning to cut taxes on some edible oils to cool the domestic market after the war in Ukraine.
India has tried to reduce prices in the past, including reducing import duties on palm, soybean oil and sunflower oil, and limiting inventory to prevent stocking the oil.[ In September 2021] The import taxes on palm oil had been slashed to 2.5% from 10 %, while soy oil and sunflower oil had been reduced to 2.5 per cent from 7.5 per cent.
The reduction in these taxes were aimed at bringing down prices of the edible oils in India and boost consumption, effectively increasing overseas buying by the south Asian country.It would also bring down edible oil prices ahead of key festivals, when edible oil demand rises in the country
However, The moves so far have not been effective enough to cut down the rates of oil in the market
India, the world's top importer of vegetable oils, wants to reduce the agricultural infrastructure and development cess on imports of crude palm oil to below 5% . According to reports, it is said that the government is now considering reducing import duties on crude varieties of canola oil, olive oil, rice bran oil and palm kernel oil from 35% to 5% to help boost domestic supplies. The new tax amount is still being deliberated The cess is levied over and above basic tax rates on certain items, and is used to finance agriculture infrastructure projects. The base import duty on crude palm oil has already been scrapped.
Woman alleges rape by Shivsena MP Rahul Shewale.
KHUSHI SHAH – Mumbai Uncensored, 29th April 2022
Rape is such a thing in our country that has been systematically used against the vulnerable to silence and to dominate. Rape in our country has been more easily commercialised than it has received justice.
Shiv Sena Member of Parliament, Rahul Shewale, a son to Ramesh Sambhaji Shewale, an Indian Navy officer was accused of rape by a 26-year-old girl on Thursday, while the MP went on to deny it. The woman has filed a written complaint at the Sakinaka Police Station.
An officer of Sakinaka Police Station said, "There is a written complaint in this matter and FIR has not been registered yet. Police are probing the matter."Further investigation is underway.
The parliamentarian issued a statement denying the rape charge and termed the complaint as a conspiracy aimed at maligning his
political image. He confidently maintained that he was ready to face any police investigation and said people behind the conspiracy will be exposed.