Countdown begins for the budget of 2022-23
Akankshya Mukherjee, Mumbai Uncensored, 31st January 2022 :
The countdown for the Budget 2022-23 has begun and just like every year, markets and industries are looking forward to big announcements by the Finance Minister of India, Shrimati Nirmala Sitharaman. For the unversed, the budget for 2022-23 will be presented on 1st February during the first half of the Parliament's Budget Session. It usually begins in the last week of January every year.
Shrimati Nirmala Sitharaman is the second woman to present the Budget, after the former Prime Minister Mrs Indira Gandhi, it is definitely a big task she has taken in hands. Also, Shrimati Sitharaman is the first female Finance Minister to present 4 consecutive Union budgets.
Why has the Budget's date and time changed?
The Union Budget used to be announced on the last working day of February at 5pm, and it was continued to be in practice till 1999. The tradition was inherited from the colonial era but it wasn't the only know. The Budget invariably brings changes in the Tax System, and the presentation was given to the producers and tax collecting agencies at night to execute the price changes. Shri Yashwant Sinha was the first Finance Minister of India from 1998 to 2002 during Atal Bihari Vajpayee leading the NDA Government was when the ritual was changed by announcing the 1999 Union Budget at 11am.
Why is the Budget being presented on 1st February?
In 2017, during the NDA government another change took place, the government was led by the current Prime Minister Shri Narendra Modi. Departing the colonial ritual of Union Budget presentation on the last working day of February, the then Finance Minister Shri Arun Jaitley announced that henceforth the Budget will be presented on 1st February.
Traditional Halwa Ceremony
The traditional Halwa Ceremony will be held ahead of the Budget presentation in India. It marks the beginning of the printing process of the Government's Budget Document every year. The ceremony also recognizes efforts of every staff member who were the part of the Budget making ceremony. The ceremony is usually attended by the Finance Minster and other Officials and clerks of the Ministry. As per the ritual, the halwa is prepared and served to the officials under the Finance Ministry who are directly associated with the Budget.
Team behind Union Budget 2022:
Revenue Secretary- Tarun Bajaj
Economic Affairs Secretary- Ajay Seth
Finance Secretary- TV Somanathan
Banking Secretary- Debashish Pandey
Secretary of the Department of Investment and Public Asset Management- TK Pandey
The Budget session of Parliament will not have Zero Hour and Question Hour during the first two days owing to the address of the President to both Houses together and the Presentation of Union Budget 2022 respectively. Matters of Urgent Public Importance can be raised during 'Zero Hour' of the 8th session of the 17th Lok Sabha from February 2 onward.
Experts and Expectations on Budget Union 2022:
Dr Suneeta Reddy on Union Budget 2022 says "It is the best time for the country to spend more on healthcare. Currently, 1.15% of GDP is spent on healthcare. This needs to move to 2.5% and it needs to be done as quickly as possible".
TV Narendran, CII President, CEO and MD Tata Steel Limited says "We need another year to ensure that recovery is on track. Unless you keep your hand on the wheel and ensure investments flow, the recovery may not happen. We should give it another year, and then we can experiment next year. Government needs to continue to invest in infrastructure and boost consumption of lowest income strata with policies on socio-economic side, health infrastructure, security on jobs. Unnecessary taxes. Government should not add more layers of taxes and no policy flip-flop, like retrospective taxes. We need another year to ensure that recovery is on track. Unless you keep your hand on the wheel and ensure investments flow, the recovery may not happen".
Former President of CII, and VC of Toyota Kirloskar Motor Private Limited, Vikram Kirloskar said "I want to see investment in auto sector. Haven't seen much being put in the auto sector. The centre needs to find a way to boost demand of vehicles at the entry-level. India needs to pursue the net-
zero and sustainability goal in our own environment. We don't want budget deficit to increase, we want rupee to be stable. We don't want anything that would hurt the stability of the rupee. I have heard a lot of criticism on India's handling of Covid. I always ask, which country has done better. We have managed to get the economy back on track. We need to keep that optimism in the Budget".
Chandrajit Banerjee, DG of CII says "We need to rejuvenate rural demand. The government needs to focus on technology upgradation and R&D. I would like to see an over-arching technology commission or a technology fund. I don't like to see reduction in schemes that create assets in rural India, like MNREGA and no policy that hurts the sentiment of business class. The government is on track to meet the fiscal deficit target this year. It is very important for government to balance growth and fiscal prudence in next financial year".
Sanjiv Bajaj President- Designate, CII, Chairman & MD Bajaj Finserv says "As long as we can keep this pandemic wave in check, the economy will keep growing. I think we can keep the fiscal deficit in check. We need to prioritise investment, put it into infrastructure. We need a Budget that will look 5-10 years ahead and make India a very competitive country". He further advises "Don't spend everything, keep something in hand".
Pet breeders stand to lose license if unregistered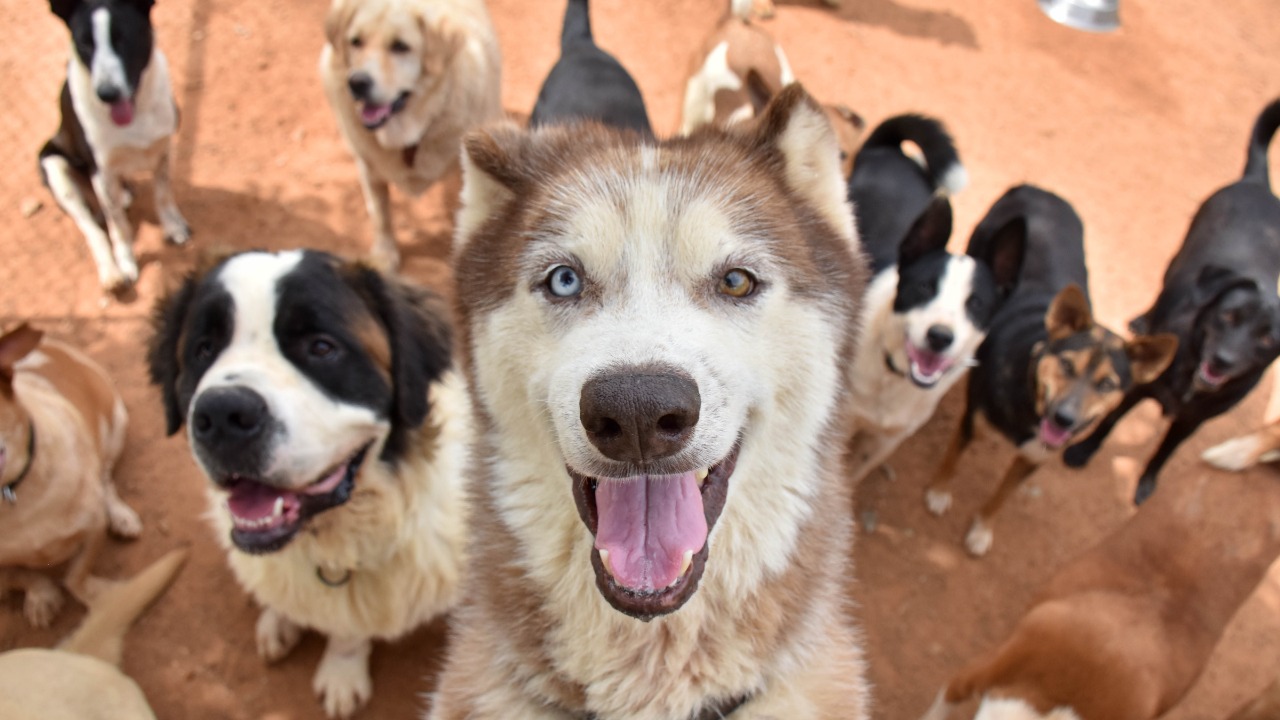 Khushi Shah – Mumbai Uncensored, 24th May 2022
More than three years after the Prevention of Cruelty to Animals (Pet Shop) Rules, 2018, making it mandatory for pet shops to be registered with the respective State Animal Welfare Board (SAWB) companies still go one to flout laws.
On June 13, 2021 Corporation officials said they are now keeping a close eye on the pet trade and are ready to seize the shops if the owners do not get valid registration and trade licences.
As per the Prevention of Cruelty to Animals (Pet Shop) Rules, 2018, no person should sell or trade in pet animals, whether retail or wholesale, or establish operate a pet shop, or any other establishment engaged in sale, purchase or exchange of pets without obtaining a certificate of registration from the State Animal Welfare Board (AWB).
On 26th august 2021 the petitioner's counsel Sanjukta Dey told the bench that she had visited shops in Crawford Market and Kurla as recently as three days ago and found violations of the earlier high court order, which had directed immediate closure of such illegal shops. The shops require permission from the State Animal Welfare Board and they had seen puppies being drugged and animals kept out in the sun or out in the rain with no food or water. Due to the continued lack of regulation, illegal pet shops have mushroomed all over the city. It is alleged that such establishments are keeping animals domesticated as well as wildlife from India and abroad in "utterly unhygienic conditions" and the life and liberty of thousands of animals are at stake as they languish and die in miserable conditions in unlicensed and unregulated pet shops. They are also often taken away from mothers a a young age.
May 23 (PTI) The Delhi High Court on Monday sought the Delhi government's stand on a public interest litigation seeking directions on dealing with unregulated, unlicensed and illegal pet shops operating in the city.
"The non-implementation of the Prevention of Cruelty to Animals (Pet Shop) Rules, 2018 is a complete dereliction of duty by the respondents (authorities), and by doing so, the respondents' actions are affecting animal welfare negatively and preventing the compliance of the Prevention of Cruelty to Animals Act, 1960 and the Wildlife (Protection) Act, 1972," the petition filed through lawyers Supriya Juneja and Aditya Singla said.
Many pet shops and breeders operating in Mumbai are not licensed and the state urges pet owners to bring home pets only from licensed breeders.
Govt. Plans to Cut Cooking Oil Tax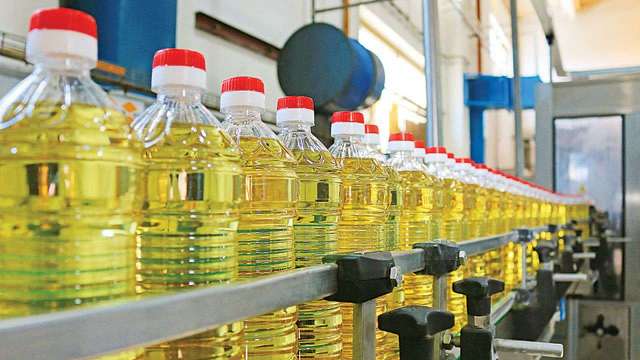 The Indian market after seeing an unprecedented rise in the prices of edible oils plans to cut taxes on edible oil to keep the prices in check.
Khushi shah – Mumbai Uncensored, 5th May 2022
The war, combined with weather disruptions that limited harvests in other vegetable oil-producing regions, led to a supply shortage of sunflower oil. The ban by the world's biggest palm oil producer and exporter on 28th April 2022, on the export on the widely used edible oil and all the conflicts between Russia and Ukraine that already upended the global agricultural trade in the world, sent oil prices skyrocketing in the market.
India is particularly sensitive to rising vegetable oil prices as it is dependent on imports for 60% of its needs. Inorder to keep the prices in check ,India, the world's top importer of vegetable oils is planning to cut taxes on some edible oils to cool the domestic market after the war in Ukraine.
India has tried to reduce prices in the past, including reducing import duties on palm, soybean oil and sunflower oil, and limiting inventory to prevent stocking the oil.[ In September 2021] The import taxes on palm oil had been slashed to 2.5% from 10 %, while soy oil and sunflower oil had been reduced to 2.5 per cent from 7.5 per cent.
The reduction in these taxes were aimed at bringing down prices of the edible oils in India and boost consumption, effectively increasing overseas buying by the south Asian country.It would also bring down edible oil prices ahead of key festivals, when edible oil demand rises in the country
However, The moves so far have not been effective enough to cut down the rates of oil in the market
India, the world's top importer of vegetable oils, wants to reduce the agricultural infrastructure and development cess on imports of crude palm oil to below 5% . According to reports, it is said that the government is now considering reducing import duties on crude varieties of canola oil, olive oil, rice bran oil and palm kernel oil from 35% to 5% to help boost domestic supplies. The new tax amount is still being deliberated The cess is levied over and above basic tax rates on certain items, and is used to finance agriculture infrastructure projects. The base import duty on crude palm oil has already been scrapped.
C.I.A. picks Indian origin Chief Technological Officer – Nand Mulchandani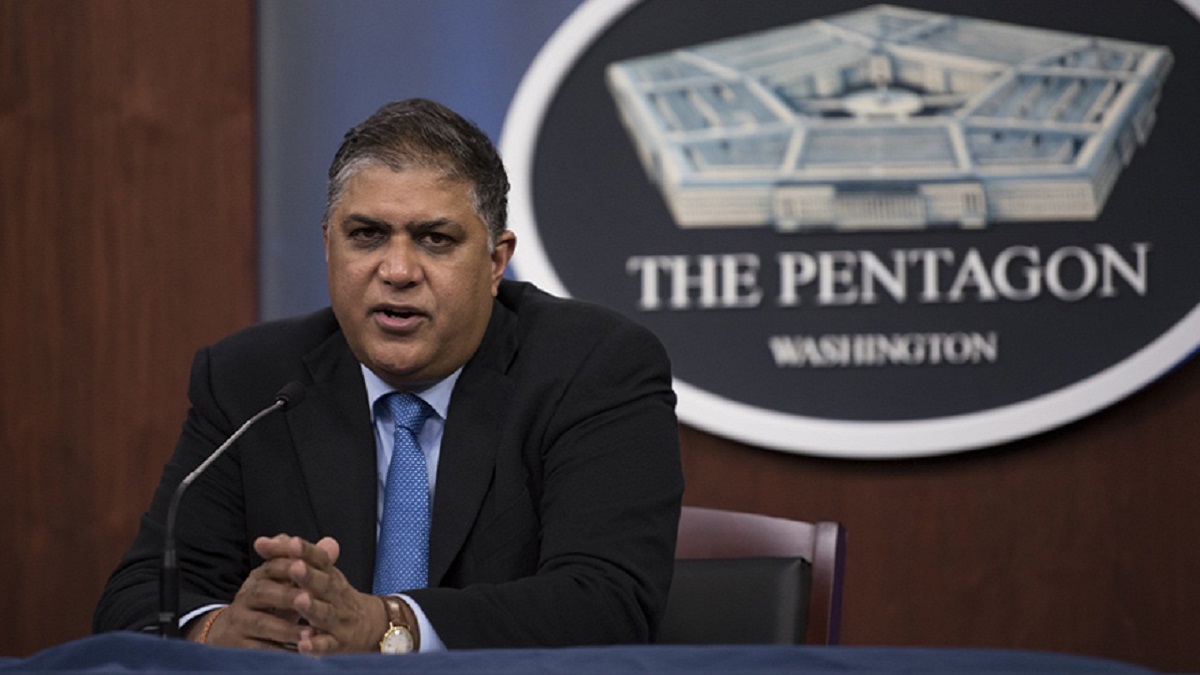 Khushi Shah – Mumbai Uncensored, 3rd May 2022
Another Indian has raised the Indian flag abroad. Nand Moolchandani, who completed his schooling in Delhi, has been appointed as the first Chief Technology Officer (CTO) of the Central Intelligence Agency (CIA) of the US.
With a degree in Computer Science and Math from Cornell, a Master of Science degree in Management from Stanford, and a Master in Public Administration degree from Harvard, Nand Mulchandani will be leading a team of technologists at the C.I.A. He will be working with experts who already deliver world-class intelligence and capabilities to help build a comprehensive technology strategy.
William J. Burns, the CIA Director made the announcement specifying that he has prioritised focusing on technology. Nand Mulchandani has more than 25 years of experience in Silicon Valley as well as the US Department of Defense (DoD) and can bring substantial private sector, startup, and government expertise to the Agency.
The man, who describes himself as a "serial entrepreneur" in his Linkedn bio, prior to this position he served as the CTO and Acting Director of DoD's Joint Artificial Intelligence Center. He also co-founded and was CEO of several successful startups Oblix (acquired by Oracle), Determina (acquired by VMWare), OpenDNS (acquired by Cisco), and ScaleXtreme (acquired by Citrix).
His LinkedIn profile says: "I pivoted from my career in private industry to serve in the Government by joining the Joint Artificial Intelligence Center at the US Department of Defense where I am driving the DoD's next-generation AI efforts."In his new role, Mulchandani will ensure the Agency is leveraging cutting-edge innovations and scanning the horizon for tomorrow's innovations to further the CIA's mission.
He said on Linkedn "I tried to leave a few breadcrumbs at the end of my last post when I was leaving the Department of Defense with "Just when I thought I was out, they pull me back in." And believe me, this was certainly an "offer I could not refuse","
An Indian origin C.T.O. that collects, processes and analyses intelligence reports from around the world to strengthen national security of America is a new feather in the cap of not only Indian Diaspora, but also India at large.