Amazon files new legal challenges in dispute with Future Group
Bhuvana Iyer, Mumbai Uncensored, 10th January 2022
Amazon has moved the National Company Law Appellate Tribunal (NCLAT) challenging last month's Competition Commission of India (CCI) order that suspended the regulatory approval for its 2019 deal with local retailer Future Group. The NCLAT is likely to hear the matter this week. Separately, Amazon also filed a Special Leave Petition (SLP) in the Supreme Court last weekend, against a Delhi High Court order on January 5 staying the arbitration proceedings initiated by it against Future Retail over the latter's Rs 24,713 crore merger deal with Mukesh Ambani's Reliance Retail.
The Competition Commission of India (CCI) last month suspended its approval of Amazon's 2019 deal with Future, denting the U.S. e-commerce giant's attempts to block the sale of Future's retail assets to Indian market leader Reliance Industries. The anti-trust regulator had said an approval granted to the US e-commerce giant over two years earlier to acquire a 49% stake in Future Coupons (FCPL) would 'stand in abeyance', as the firm suppressed information while seeking clearance. The CCI also imposed a Rs 202 crore penalty on Amazon.
The CCI's December 2021 order followed complaints filed by FPCL, Future Retail's independent directors and the Confederation of All India Traders (CAIT) alleging Amazon, in its plea before CCI, had not disclosed the intent to indirectly control Future Retail, the parent firm of FCPL, via its 49% acquisition in FCPL.
On January 5, a day after receiving a set back from a single-judge bench of the Delhi High Court, Future Retail got a reprieve from the Court's division bench, which stayed the arbitration proceedings initiated by Amazon before the Singapore Tribunal till February 1. Future Retail and Future Coupons had sought stay on the arbitration proceedings.
Background of the case:
Amazon NV Investment Holdings ("Amazon") purchased a 49 percent equity position in Future Coupons Limited ("Future Coupons"), which is a promoter group entity of Future Retail Limited ("Future Group"), in November 2019. The transaction was estimated to be worth Rs. 2000 crores. Future Coupons owned 7.3 percent of Future Retail, implying that Amazon would indirectly own 3.5 percent of the company as a result of the acquisition.
The transactions triggered three agreements:
1. Future Coupons' shareholder's agreement with Amazon (FCPL SHA)
2. FCPL's shareholder's agreement with Amazon (FCPL SHA)
3. FCPL's share subscription agreement with Amazon (FCPL SSA)
Apart from the transactional component, Amazon had gained some credibility because of the 'call option' it was given. The 'call' granted Amazon the right to purchase all or a portion of the assets of marketing business Future Retail. According to reports, the arrangement also included a list of 30 businesses with whom the Future Group would not be able to do business, namely Reliance Retail, a Reliance Industries Limited affiliate. This was meant to be another special arrangement with Future Group, similar to the one Amazon signed with Shoppers Stop in 2017 when it bought a 5% interest for INR 180 crore.
The clause on Restricted Companies/Competing Businesses: One of the requirements was that Amazon would present a list of industrialists/businesses, and Future would not sell the interest to these entities without Amazon's permission. The agreement prohibited 15 (fifteen) corporations from engaging in or purchasing holdings in Future Group's retail assets, including Reliance Industries, Walmart, Alibaba, Softbank, Google, Naspers, eBay, Target, Paytm, Zomato, and Swiggy.
Call-option: Amazon was offered a call option to purchase all or part of Future Coupons' stake in Future Retail, which may be exercised from the third year onward till the tenth year of the deal.
Reliance Industries Limited purchased Future Group's retail and wholesale divisions, as well as the logistics and warehousing companies, as a going concern on a slump sale basis in August 2020 for a lump sum aggregate value of Rs. 24,713 crores. Future Retail, which holds Big Bazaar, FBB, Foodhall, Easyday, and Nilgiris, Future Lifestyle Fashion Limited, which operates Brand Factory, a fashion discount chain, and Future Consumer Limited were also bought as part of the agreement. Future Groups' finance and insurance operations, on the other hand, were not included in the acquisition. Reliance's investment in Future Group was primarily motivated by the need to grow its offline retail footprint and boost profitability through economies of scale.
Amazon claimed that the Future Group-Reliance acquisition was illegal because it violated an agreement reached between Amazon and Future Coupons in 2019. The deal, according to Amazon, disturbed with Amazon's call right to purchase Future Coupons' shareholding in Future Group, which could have been implemented between the third and tenth anniversary of the agreement, and it was also in violation of the competitive company clause in the agreement, which stated clearly Reliance as a restricted corporation for the reasons of the competing business clause.
The Singapore arbitrator decided in Amazon's favour and issued an interim injunction, suspending the Future-Reliance deal for 90 (ninety) days but later being extended. India's Arbitration and Conciliation Act, 1996 will serve a decisive part in this issue. The issue is that even if the Singapore-based arbitrator rules in Amazon's favour, the ruling will not be legally binding in India. Amazon contacted the Competition Commission of India (CCI) and the Securities Exchange Board of India ("SEBI") as a result of this. It also went to the Delhi High Court to have the arbitration order enforced and to stop the Future-Reliance deal, which the Delhi High Court upheld. Future Group then appealed to the Singapore arbitration to have Future Retail removed from the interim order.
Open Network for digital commerce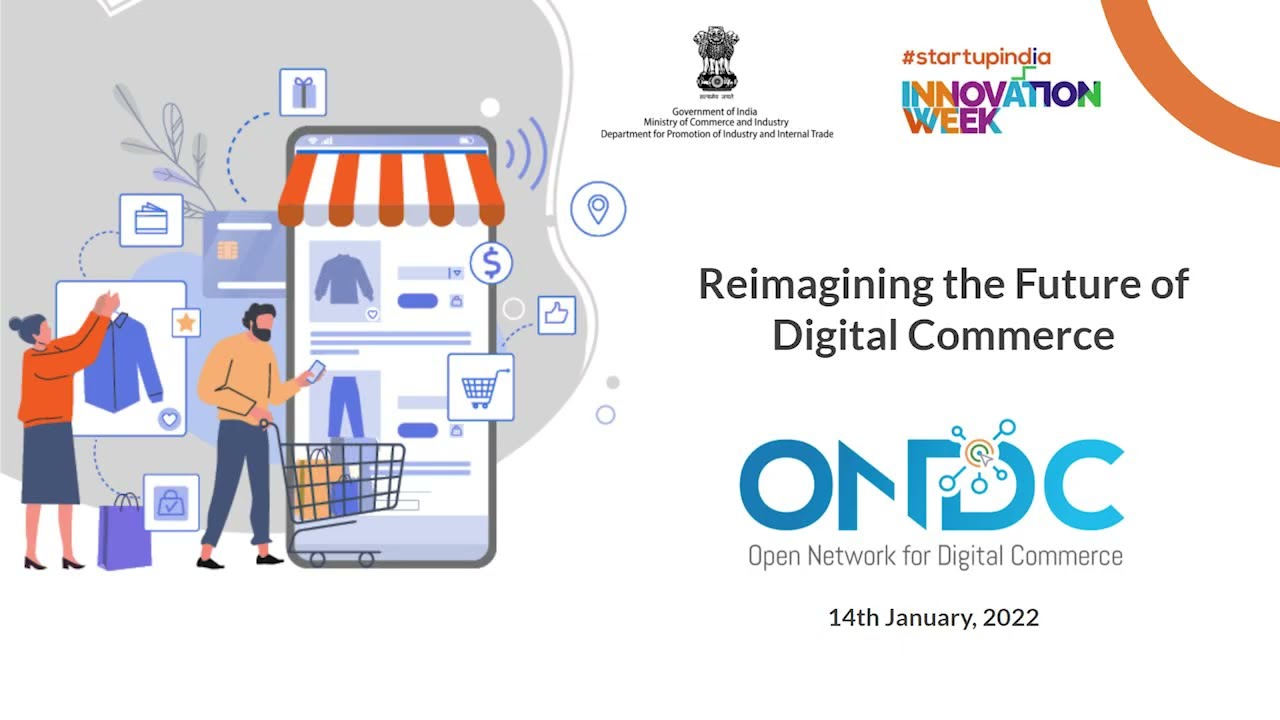 How ONDC aims to change the Indian e-commerce industry.
Khushi Shah – Mumbai Uncensored, 3rd June 2022
The lockdown brought about a dramatic growth of e-commerce in the past few years, which has hampered the business of physical retailers.With super high class companies who have invested billions of dollars in research and development in India we have been going through the abuse of 'aggregator superpower' a monopolising model of e-commerce. Allegations by CAIT and others have ranged from predatory pricing and prioritising certain sellers to the foreign ownership of Amazon and Flipkart.
An attempt by the Indian government is being made to break down giant monopolies like amazon, flip kart, swiggy and so on with the introduction of ONDC which is supposed to be as revolutionary as UPI itself. It will not just be limited to products but also to services such as mobility, grocery, food order and delivery, hotel booking and travel, and many others.
ONDC is an open technology network based on open protocol which is expected to digitise the entire value chain, standardise operations, promote inclusion of suppliers, derive efficiencies in logistics and enhance value for consumers.
The official government note was circumspect. "ONDC is a globally first-of-its-kind initiative that aims to democratise digital commerce, moving it from a platform-centric model to an open network," it said. "[It] will enable buyers and sellers to be digitally visible and transact through an open network. No matter what platform or application they use."
E-commerce is a complex business where every business has its unique supply chain and processes and standardisation is a challenge. It would require reconfiguration, including a complete revamp of their systems and losing advantages like control over the user interface and consumer behaviour insights. For the government however it will provide better control over what is sold and bought. In UPI, a recent government stipulation set a market share limit of 40 per cent for any service provider, which immediately dampens the growth of a market leader PhonePe which is owned by Walmart outside India.
In a marketplace-centric model, a buyer first selects a platform and then searches for a product there where then platform acts as an intermediary for the buyer and seller. In the new model, the buyer will search for the product first and then pick the right seller offering that item. The platform the seller is on becomes secondary. It aims at promoting open networks developed on open-sourced methodology, using open specifications and open network protocols independent of any specific platform. This provides all the small and medium fishes in the ocean with an opportunity to grow big, and simultaneously give a boost to Make in India.
"It's (Open Network for Digital Commerce) an idea whose time has come. We owe it to the millions of small sellers to show an easy way to participate in the new high-growth area of digital commerce," Nilekani, the co-founder and non-executive chairman of Infosys, himself supported this platform.
This makes it the most potent weapon the ruling dispensation has yet unleashed on India's e-commerce duopoly.
Pet breeders stand to lose license if unregistered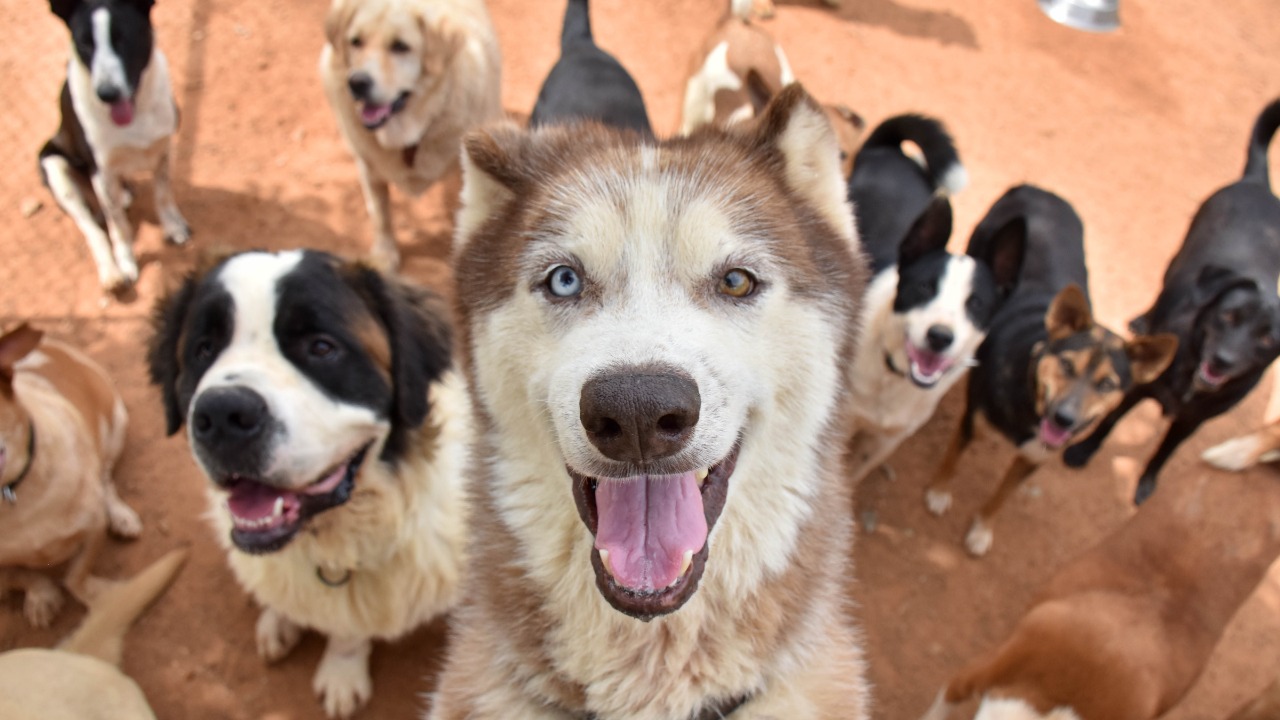 Khushi Shah – Mumbai Uncensored, 24th May 2022
More than three years after the Prevention of Cruelty to Animals (Pet Shop) Rules, 2018, making it mandatory for pet shops to be registered with the respective State Animal Welfare Board (SAWB) companies still go one to flout laws.
On June 13, 2021 Corporation officials said they are now keeping a close eye on the pet trade and are ready to seize the shops if the owners do not get valid registration and trade licences.
As per the Prevention of Cruelty to Animals (Pet Shop) Rules, 2018, no person should sell or trade in pet animals, whether retail or wholesale, or establish operate a pet shop, or any other establishment engaged in sale, purchase or exchange of pets without obtaining a certificate of registration from the State Animal Welfare Board (AWB).
On 26th august 2021 the petitioner's counsel Sanjukta Dey told the bench that she had visited shops in Crawford Market and Kurla as recently as three days ago and found violations of the earlier high court order, which had directed immediate closure of such illegal shops. The shops require permission from the State Animal Welfare Board and they had seen puppies being drugged and animals kept out in the sun or out in the rain with no food or water. Due to the continued lack of regulation, illegal pet shops have mushroomed all over the city. It is alleged that such establishments are keeping animals domesticated as well as wildlife from India and abroad in "utterly unhygienic conditions" and the life and liberty of thousands of animals are at stake as they languish and die in miserable conditions in unlicensed and unregulated pet shops. They are also often taken away from mothers a a young age.
May 23 (PTI) The Delhi High Court on Monday sought the Delhi government's stand on a public interest litigation seeking directions on dealing with unregulated, unlicensed and illegal pet shops operating in the city.
"The non-implementation of the Prevention of Cruelty to Animals (Pet Shop) Rules, 2018 is a complete dereliction of duty by the respondents (authorities), and by doing so, the respondents' actions are affecting animal welfare negatively and preventing the compliance of the Prevention of Cruelty to Animals Act, 1960 and the Wildlife (Protection) Act, 1972," the petition filed through lawyers Supriya Juneja and Aditya Singla said.
Many pet shops and breeders operating in Mumbai are not licensed and the state urges pet owners to bring home pets only from licensed breeders.
Govt. Plans to Cut Cooking Oil Tax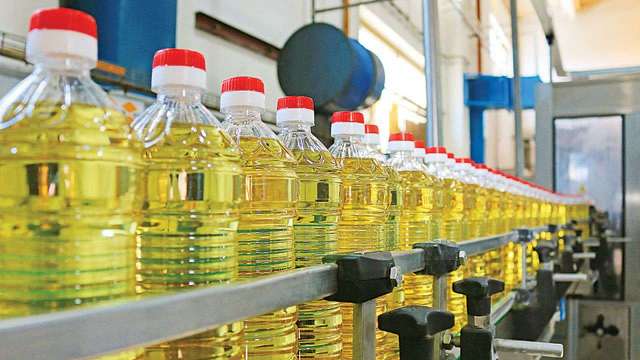 The Indian market after seeing an unprecedented rise in the prices of edible oils plans to cut taxes on edible oil to keep the prices in check.
Khushi shah – Mumbai Uncensored, 5th May 2022
The war, combined with weather disruptions that limited harvests in other vegetable oil-producing regions, led to a supply shortage of sunflower oil. The ban by the world's biggest palm oil producer and exporter on 28th April 2022, on the export on the widely used edible oil and all the conflicts between Russia and Ukraine that already upended the global agricultural trade in the world, sent oil prices skyrocketing in the market.
India is particularly sensitive to rising vegetable oil prices as it is dependent on imports for 60% of its needs. Inorder to keep the prices in check ,India, the world's top importer of vegetable oils is planning to cut taxes on some edible oils to cool the domestic market after the war in Ukraine.
India has tried to reduce prices in the past, including reducing import duties on palm, soybean oil and sunflower oil, and limiting inventory to prevent stocking the oil.[ In September 2021] The import taxes on palm oil had been slashed to 2.5% from 10 %, while soy oil and sunflower oil had been reduced to 2.5 per cent from 7.5 per cent.
The reduction in these taxes were aimed at bringing down prices of the edible oils in India and boost consumption, effectively increasing overseas buying by the south Asian country.It would also bring down edible oil prices ahead of key festivals, when edible oil demand rises in the country
However, The moves so far have not been effective enough to cut down the rates of oil in the market
India, the world's top importer of vegetable oils, wants to reduce the agricultural infrastructure and development cess on imports of crude palm oil to below 5% . According to reports, it is said that the government is now considering reducing import duties on crude varieties of canola oil, olive oil, rice bran oil and palm kernel oil from 35% to 5% to help boost domestic supplies. The new tax amount is still being deliberated The cess is levied over and above basic tax rates on certain items, and is used to finance agriculture infrastructure projects. The base import duty on crude palm oil has already been scrapped.