Amazon files new legal challenges in dispute with Future Group
Bhuvana Iyer, Mumbai Uncensored, 10th January 2022
Amazon has moved the National Company Law Appellate Tribunal (NCLAT) challenging last month's Competition Commission of India (CCI) order that suspended the regulatory approval for its 2019 deal with local retailer Future Group. The NCLAT is likely to hear the matter this week. Separately, Amazon also filed a Special Leave Petition (SLP) in the Supreme Court last weekend, against a Delhi High Court order on January 5 staying the arbitration proceedings initiated by it against Future Retail over the latter's Rs 24,713 crore merger deal with Mukesh Ambani's Reliance Retail.
The Competition Commission of India (CCI) last month suspended its approval of Amazon's 2019 deal with Future, denting the U.S. e-commerce giant's attempts to block the sale of Future's retail assets to Indian market leader Reliance Industries. The anti-trust regulator had said an approval granted to the US e-commerce giant over two years earlier to acquire a 49% stake in Future Coupons (FCPL) would 'stand in abeyance', as the firm suppressed information while seeking clearance. The CCI also imposed a Rs 202 crore penalty on Amazon.
The CCI's December 2021 order followed complaints filed by FPCL, Future Retail's independent directors and the Confederation of All India Traders (CAIT) alleging Amazon, in its plea before CCI, had not disclosed the intent to indirectly control Future Retail, the parent firm of FCPL, via its 49% acquisition in FCPL.
On January 5, a day after receiving a set back from a single-judge bench of the Delhi High Court, Future Retail got a reprieve from the Court's division bench, which stayed the arbitration proceedings initiated by Amazon before the Singapore Tribunal till February 1. Future Retail and Future Coupons had sought stay on the arbitration proceedings.
Background of the case:
Amazon NV Investment Holdings ("Amazon") purchased a 49 percent equity position in Future Coupons Limited ("Future Coupons"), which is a promoter group entity of Future Retail Limited ("Future Group"), in November 2019. The transaction was estimated to be worth Rs. 2000 crores. Future Coupons owned 7.3 percent of Future Retail, implying that Amazon would indirectly own 3.5 percent of the company as a result of the acquisition.
The transactions triggered three agreements:
1. Future Coupons' shareholder's agreement with Amazon (FCPL SHA)
2. FCPL's shareholder's agreement with Amazon (FCPL SHA)
3. FCPL's share subscription agreement with Amazon (FCPL SSA)
Apart from the transactional component, Amazon had gained some credibility because of the 'call option' it was given. The 'call' granted Amazon the right to purchase all or a portion of the assets of marketing business Future Retail. According to reports, the arrangement also included a list of 30 businesses with whom the Future Group would not be able to do business, namely Reliance Retail, a Reliance Industries Limited affiliate. This was meant to be another special arrangement with Future Group, similar to the one Amazon signed with Shoppers Stop in 2017 when it bought a 5% interest for INR 180 crore.
The clause on Restricted Companies/Competing Businesses: One of the requirements was that Amazon would present a list of industrialists/businesses, and Future would not sell the interest to these entities without Amazon's permission. The agreement prohibited 15 (fifteen) corporations from engaging in or purchasing holdings in Future Group's retail assets, including Reliance Industries, Walmart, Alibaba, Softbank, Google, Naspers, eBay, Target, Paytm, Zomato, and Swiggy.
Call-option: Amazon was offered a call option to purchase all or part of Future Coupons' stake in Future Retail, which may be exercised from the third year onward till the tenth year of the deal.
Reliance Industries Limited purchased Future Group's retail and wholesale divisions, as well as the logistics and warehousing companies, as a going concern on a slump sale basis in August 2020 for a lump sum aggregate value of Rs. 24,713 crores. Future Retail, which holds Big Bazaar, FBB, Foodhall, Easyday, and Nilgiris, Future Lifestyle Fashion Limited, which operates Brand Factory, a fashion discount chain, and Future Consumer Limited were also bought as part of the agreement. Future Groups' finance and insurance operations, on the other hand, were not included in the acquisition. Reliance's investment in Future Group was primarily motivated by the need to grow its offline retail footprint and boost profitability through economies of scale.
Amazon claimed that the Future Group-Reliance acquisition was illegal because it violated an agreement reached between Amazon and Future Coupons in 2019. The deal, according to Amazon, disturbed with Amazon's call right to purchase Future Coupons' shareholding in Future Group, which could have been implemented between the third and tenth anniversary of the agreement, and it was also in violation of the competitive company clause in the agreement, which stated clearly Reliance as a restricted corporation for the reasons of the competing business clause.
The Singapore arbitrator decided in Amazon's favour and issued an interim injunction, suspending the Future-Reliance deal for 90 (ninety) days but later being extended. India's Arbitration and Conciliation Act, 1996 will serve a decisive part in this issue. The issue is that even if the Singapore-based arbitrator rules in Amazon's favour, the ruling will not be legally binding in India. Amazon contacted the Competition Commission of India (CCI) and the Securities Exchange Board of India ("SEBI") as a result of this. It also went to the Delhi High Court to have the arbitration order enforced and to stop the Future-Reliance deal, which the Delhi High Court upheld. Future Group then appealed to the Singapore arbitration to have Future Retail removed from the interim order.
Aditya Bharti : Face behind GoCleaners and GoRealtors
Khushi Thawani, Mumbai Uncensored, 18th January, 2023:
As Aristotle said, Excellence is not an act but a habit. It involves a lot of effort, tenacity, research, sacrifice, and, most importantly, passion for the task at hand. Although the founder of GoCleaners, Aditya Bharti, had never heard of this proverb, he was working on it as though it were his personal mission statement.
Initially, he didn't launch with a significant setup. He also had no idea that what he was about to do in the home cleaning services industry would one day be so intrusive that it would upend some of the established businesses in hyperlocal markets. This is especially true given that he had modest beginning and lacked the high-end funding that his rivals did.
This business was founded by Aditya 1 and a half years back and he has already achieved wonders in the sector. He was later joined by two co-founders Anup and Shivam. Aditya was working at a real estate company at the time, and Anup was employed for the renowned Urban Company, a provider of home cleaning services. Shivam wasn't working at the time. They weren't your usual IITians or IIM grads who were surrounded by money and plethora of opportunities. But hey, they already knew that. They therefore already began looking for that initial pool of capital.
GoCleaners was Aditya's idea; it was memorable and expressed exactly what they wanted to convey to any visitors to their website. They put together roughly Rs. 1 lakh and set out on their voyage, learning more about where life would lead them little by little. Aditya used to receive the orders, while Shivam and Anup used to deliver the jobs.
From Anup's background, they were aware that although the businesses were benefitting from the services provided, the service providers who worked with them were not really pleased with their policies. The service providers frequently encountered a lack of collaboration between the personnel overseeing them, and had to pay for their credit in order to receive a work, and occasionally had to foot the bill for the chemicals. They had a lot of room to grow and explore in an untapped sector. Aditya and his team, like the majority of disruptors, struggled to keep up with the speed of funding needed because they were aware of the issue but lacked the resources to address it.
They were running out of labour, equipment, and chemicals on a regular basis. H "Many people came up with different psychologies and ideas but I was sure of what I had to do to execute and push things further ahead. I had a clear image built up in my head. I sincerely recommend anyone who wishes to start out on their own – first research the problem and start developing the best solution for it. Don't jump in blind, your path will then be laden with unforeseen problems and under-researched quick fixes which is a sure-shot recipe for failure."is parents were quite encouraging. In order to keep them back on course and make sure they didn't veer off the course they had set for themselves, his mother loaned him every piece of jewellery she owned.
The encouragement from his mother worked. They got started in a way that established the bar for success. Anup and Shivam, the team's co-founders, are joined by 16 other members so far, all of them are specialists who complete tasks. They have successfully impacted the important Mumbai suburbs of Andheri, Goregaon, and Vile Parle, among others, and receive a steady stream of orders from these areas, the majority of which are client references.
Aditya is aware that this is only the start. With such a strong team, they still have more benchmarks to reach, and Aditya hopes to create a unified platform for all varieties of professional services.
He acknowledges that the travel was a crucial period in his life and that it kept him inspired to continue. Every day was different; some were really productive, while others were the pits. To manage both the tasks and obligations of his profession, he first had to make adjustments to himself and his daily schedule. When Aditya thinks back today, he recalls the period when he had considered quitting school, but his friend Shivam and his family encouraged him, giving him hope that he might achieve his goal.
Aditya responds to the question, what is the one thing you remember doing that you realise was the most crucial step of your journey? replying "Many people came up with different psychologies and ideas but I was sure of what I had to do to execute and push things further ahead. I had a clear image built up in my head. I sincerely recommend anyone who wishes to start out on their own – first research the problem and start developing the best solution for it. Don't jump in blind, your path will then be laden with unforeseen problems and under-researched quick fixes which is a sure-shot recipe for failure."
Not only this the start-up king has invested himself in yet another idea called Go realtors, where he and his team help sellers, buyers and investors with the best possible tips and provide other services related to real estate, considering Aditya's prior experience in the same sector. He seems unstoppable with the ideas and his 'ace it all' mindset.
Anuraddha Singh launches a new collection of party dresses from her brand Throne of Medusas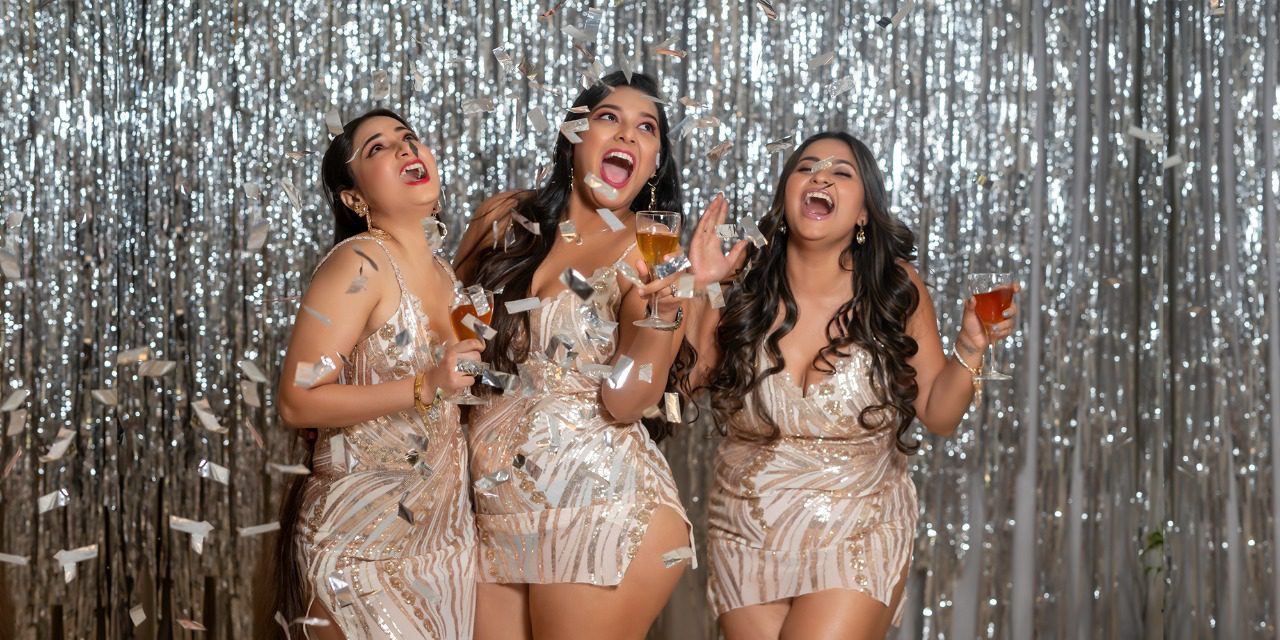 Mumbai Uncensored, 15th November 2022:
Throne of Medusas, a newly emerged fashion brand known for its exquisite craftsmanship and attention to detail, has just launched its latest collection of party dresses.
The new line, "Disco On Fire," features a range of elegant and sophisticated dresses perfect for any special occasion. Made from the finest fabrics and adorned with delicate lace and intricate embroidery, these dresses are designed to make any woman feel like a true queen.
The collection includes two astonishing colours, Bleeding emerald and Sunkissed glitter which are available in a range of sizes to suit every body type.
In a statement, the brand's founder, Anuraddha Singh, said, "We are thrilled to introduce our new Disco On Fire collection, which captures the essence of femininity and strength. These dresses are perfect for the modern woman who wants to make a statement and feel confident and powerful."
Throne of Medusas is known for its commitment to high-quality materials and ethical production, and its new collection is no exception. Each dress is crafted by skilled artisans using quality fabrics and advanced production techniques.
The new collection is available now on their website – www.throneofmedusas.com. Don't miss out on the opportunity to elevate your wardrobe with these stunning and luxurious dresses.
For more information, visit the Throne of Medusas website or follow the brand on social media to stay up-to-date with their latest collections and special offers.
सर्वसामांन्याचे बजेट कोलमडणार, जीवनावश्यक वस्तूंवर ५ टक्के GST लागू
Kalyani Gilbile, Mumbai Uncensored, 20th July 2022:
आजपासून जीवनावश्यक वस्तूंवर ५% जीएसटी लागू करण्याच्या सरकारच्या निर्णयांमुळे सर्वसामान्यांच्या खिशाला कात्री लागणार आहे. आधीच सर्वसामान्य माणूस महागाईने त्रस्त आहे, त्यात जीएसटी परिषदेने दैनंदिन जीवनात वापरल्या जाणाऱ्या अनेक वस्तूंवरील कर दर वाढवण्याचा निर्णय घेऊन सर्वसामान्यांच्या घरखर्चाचे गणित पूर्णपणे विघडवले आहे.
सीलबंद दही-दुधाला जीएसटीच्या अंतर्गत आणण्याचा निर्णय अर्थमंत्री निर्मला सीतारामन यांच्या अध्यक्षतेखाली झालेल्या जीएसटी परिषदेत घेण्यात आला होता, त्यानंतर या गोष्टीवर 5 % जीएसटी लागू करण्याचा निर्णय घेण्यात आला.
कोणत्या गोष्टी महागणार –
तृणधान्ये, डाळींपासून ते दही, लस्सी, पनीर, गूळ, चिरमुरे, खांडसरी साखर अशा ब्रँड नसलेल्या खाद्यपदार्थांवर आता कर प्रणाली अंतर्गत कर ५% आकारला जाईल. याआधी केवळ ब्रँडेड वस्तूंवरच शुल्क आकारले जात होते.
सध्या शाई (प्रिटिंग व चित्रकलेसाठी वापरली जाणारी), चाकू, एलईडी दिवे, चित्रकलेचे साहित्य, पेन्सिल शार्पनर्स या वस्तूंवरील जीएसटी आता १२ % वरून १८ % झाली आहे. तसेच, सोलर वॉटर हिटरवर आता ५ % वरून १२ % जीएसटी आकारला जाणार आहे.
त्याचवेळी रुग्णालयातील अतिदक्षता नसलेल्या खोल्यांचे एका दिवसांचे भाडे ५००० रुपयांपेक्षा अधिक असल्यास त्यावर ५ % जीएसटी लागू होणार आहे.
कोणत्या गोष्टी स्वस्त होणार –
ऑस्टोमी प्रकारच्या शस्त्रक्रियेच्या उपकरणांवरील जीएसटी १२ % वरून ५ % करण्यात येणार आहे.
ट्रक/मालवाहतूक भाड्याने जेथे इंधन खर्च समाविष्ट असेल तेथे 18% ऐवजी 12% इतका जीएसटी कमी होईल.
विमानाने इकॉनॉमी क्लासमधून बागडोगरा ते ईशान्येकडील राज्यांच्या हवाई प्रवासावर जीएसटी माफ करण्यात आला आहे. तसेच, बॅटरीसह किंवा त्याशिवाय इलेक्ट्रिक वाहनांवर 5% जीएसटी आकारण्यात येणार आहे.