Bharat builds the highest road in the world.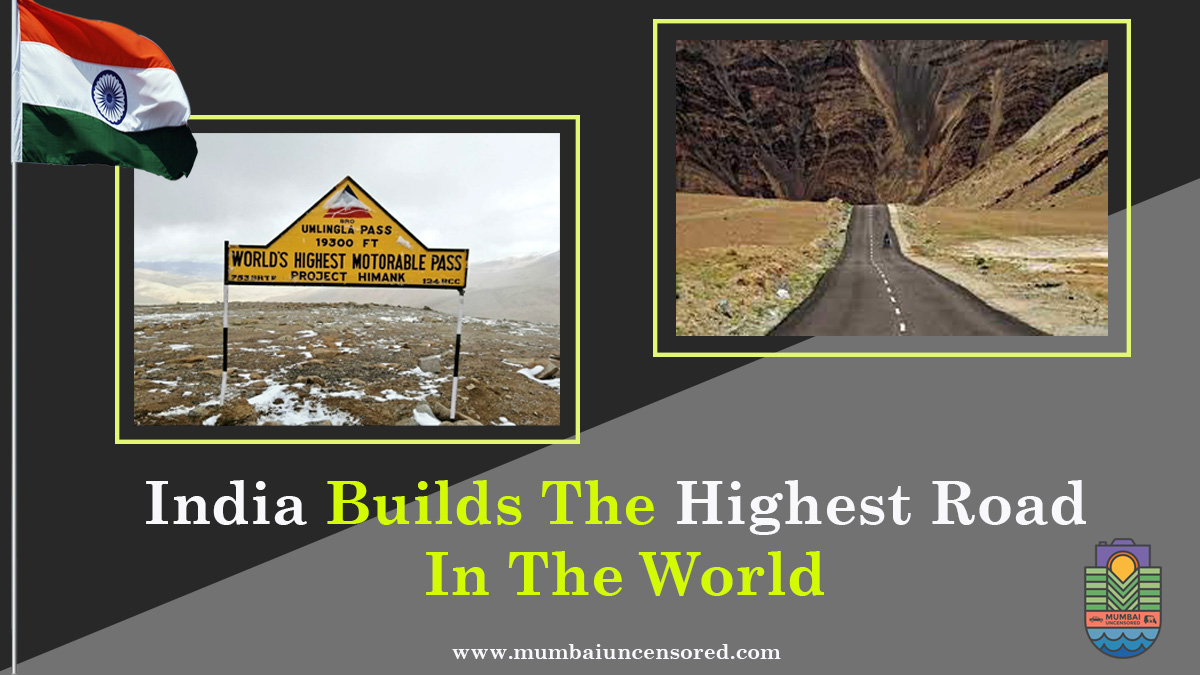 Aaswin Shanker, Mumbai Uncensored, 23rd August 2021:
Bharat constructed the highest motorable road at 19,300 ft on the Umlingla Pass. This is more than half the altitude of most large commercial airplanes which fly at 30,000 feet. Bharat also beats the previous record set by Bolivia at 18,953 ft. It was constructed by the Border Road Organisation (BRO).
At 19,300 feet, the oxygen is 50% less than usual and temperature falls to -50.Celsius during winters making the road not only the highest but also the hardest to build.
The north base in Tibet is at 16,900 feet, south base camp in Nepal is at 17,598 feet. The summit of Mount Everest is a little over 29,000 feet. This road is built way over the altitude of Siachen Glacier which is at 17,700 feet.
The 52 km long road on Umlingla Pass connected with a black top road will enhance socio-economic conditions and promote tourism in Ladakh. The road will work as a link between important towns of Eastern Ladakh connecting Chisumle and Demchok from Leh.
China enrolls 1st human fatality due to Monkey B infection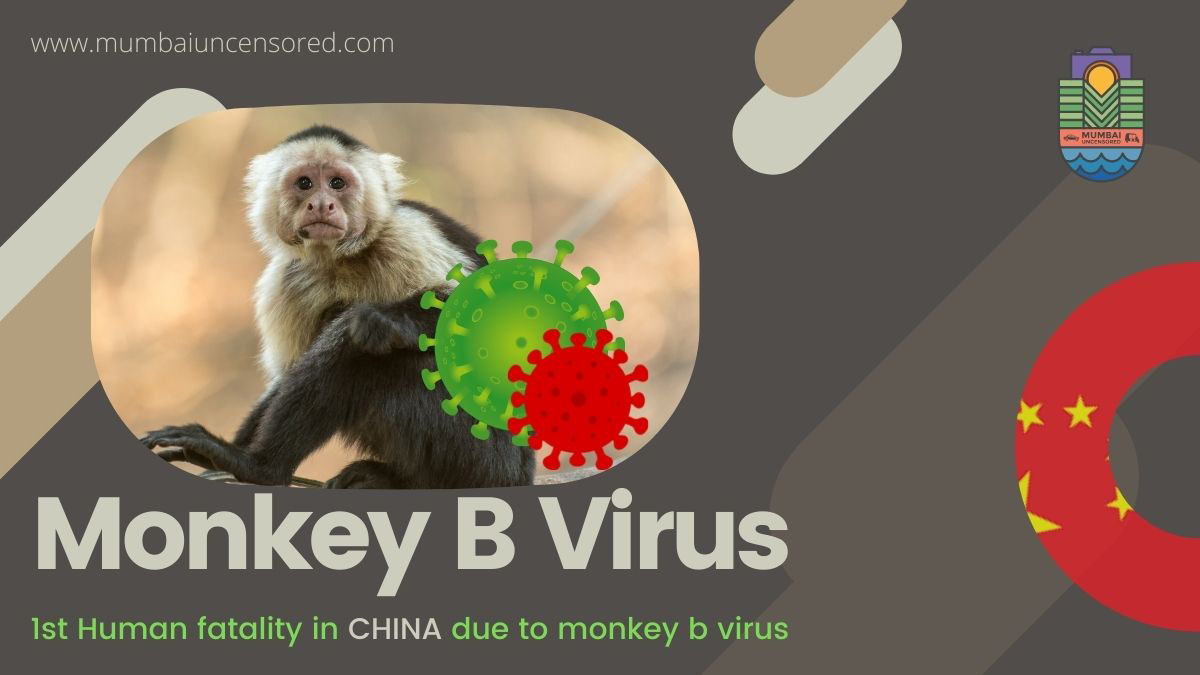 Manasa Maddila, Mumbai Uncensored, 27th July 2021:
A Beijing-based vet, who was declared as China's first human contamination case with Monkey B Virus (BV), has kicked the bucket from the infection. However, his nearby contacts are protected from it, for the present, Global Times announced.
The 53-year-old male worked for an organisation exploring non-human primates. He started showing side effects of queasiness and heaving, a month after he examined two dead monkeys in the beginning of March. The vet looked for treatments in several hospitals, but eventually died on May 27. Reports conducted by the Chinese Centre for Disease Control and Prevention, said that there were no deadly or even clinically obvious BV contaminations in China earlier. Experts had gathered the cerebrospinal liquid of the veterinarian in April and distinguished him as positive for BV, yet tests of his nearby contacts came out negative.
The virus first broke out in 1932, is an alphaherpesvirus enzootic in macaques of the genus Macaca. It very well may be sent through direct contact and trade of real discharges; it also has a casualty pace of 70-80 percent.  Studies suggested that BV in monkeys may represent a possible danger to Laboratory workers and veterinarians since they are exposed to monkeys occasionally; it is important to wipe out BV during the advancement of explicit microorganism free rhesus settlements and to fortify observation in research centers that work with macaques in China.
30-year-old Sanjal Gavande from Maharashtra part of Jeff Bezos' Blue Origin team
Pal Pariawala, Mumbai Uncensored, 20th July 2021:
Sanjal Gavande, born in Kalyan, Maharashtra, is part of a team of engineers that built the space rocket New Shephard. This space rocket will be carrying the American business tycoon, Jeff Bezos, to space on July 20. Sanjal is a mechanical engineering graduate from the University of Mumbai. She moved to the US in 2011 to pursue a master's degree in mechanical engineering from Michigan Technological University. 
"I am really happy that my childhood dream is about to come true. I am proud of Team Blue Origin," she said, while speaking with a media house over a phone call. Ashok Gavande, her father, is a retired employee of MTNL. "She worked with Mercury Marine after finishing her Masters at Wisconsin. Then she went to Toyota racing development at Orange City in California", he said.
Ms Gavande had been interested in space since she was a child. She had also applied for a job at NASA, but wasn't selected due to citizenship issues, according to her mother.
Nevertheless, Sanjal has made her parents extremely proud , after achieving this milestone.
Delta variant spreading rapidly around the world, detected in 104 countries, says WHO chief
Pal Pariawala, Mumbai Uncensored, 13th July 2021:
The deadly Delta variant which was first identified in India, has been detected in a number of countries across the globe, but especially in countries with a small vaccinated population. There was a sudden sharp in Covid-19 cases during the months of April and May in India, when the vaccinated population was negligible. This might have resulted to the variant gaining dominance and being less effective to the vaccines. Although, studies show that the vaccines are highly efficient in preventing serious complications, hospitalization and deaths.
Tedros Adhanom Ghebreyesu, the director-general of WHO warned of the "devastating outbreaks" triggered by the Delta variant. "Last week marked the fourth consecutive week of increasing cases of Covid-19 globally" he said at a virtual press conference from Geneva. He also added, "after ten weeks of declines, deaths are increasing again."
While some countries around the globe have put an ease on covid restrictions, the after math could be critical, considering the shortage of vaccines. Tedros reminded the governments to share vaccines, he said, "the world should battle together to put out this pandemic inferno everywhere".