₹ 155 crore spent by Maha Vikas Aghadi Government on publicity campaigns in the last 16 months.
Aashwin Shanker, Mumbai Uncensored, 1st August 2021:
RTI activist Anil Galgali has questioned the Maha Vikas Aghadi government on its various unknown expenditures since its inception in 2019, on the same day when our constitution was adopted i.e. 26 November.
Maha Vikas Aghadi Government has spent Rs. 155 crore according to The Directorate General of Information and Public Relations on publicity campaigns in the last 16 months. RTI activist Anil Galgali has asked for the information from the state on various expenditures during the campaign of the Maha Vikas Aghadi government which led to spending of Rs.155 crore.
The information provided by The Directorate General of Information and Public Relations to Anil Galgali was of the expenditure in the last 16 months from 11 December 2019 to 12 March 2021.
This is step by step information of expenditure in 2020.
•Rs. 5.99 crore has been spent on social media.
•Rs. 19.92 crore on National Health Mission
•Rs. 22.65 crore on a special publicity campaign in multiple phases.
•Rs. 6.49 crore has been spent on Maharashtra Urban Development Mission in three phases.
•The Disaster Management Department has spent Rs. 9.42 crore.
•The state health education department has spent Rs. 18.63 crore.
•Rs. 9.99 crore has been spent on the Padam department
•Rs. 20.65 lakh has been spent on the publicity campaign of Shivbhojan.
•Rs. 5.96 crore has been spent on the occasion of Women's Day for publicity campaigns.
Total expenditure in 2020 was Rs.104.55 crore spent on publicity campaigns of 26 departments.
In the year 2021, 12 departments have spent Rs. 29.79 crore till March 12, 2021. 
•Rs. 15.94 crore has been spent on the state health education department
•Rs. 1.88 crore has been spent on Jal Jeevan Mission's publicity campaign
•Out of Rs. 50 lakh Rs. 48 lakh has been spent on social media for the Minorities Department.
•Rs. 45 lakh has been spent on social media.
•Rs. 20 lakh on Women and Child Development with a cost of Rs. 2.45 crore on social media. 
•Total Rs. 3.15 crore has been spent on The public health department out of which Rs.75 lakh has been spent on social media.
"Expenditure made in the name of social media is questionable. Apart from that, the calculation of the expenditure shown under the name of Creativity is giving rise to various doubts," said Anil Galgali.
In a letter to Chief Minister Uddhav Thackeray, Anil Galgali had demanded that the government upload the expenditure incurred at the departmental level, the nature of the expenditure, and the name of the beneficiary on the website.
Govt. Plans to Cut Cooking Oil Tax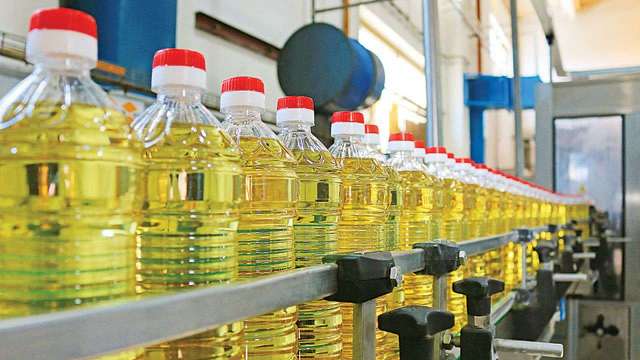 The Indian market after seeing an unprecedented rise in the prices of edible oils plans to cut taxes on edible oil to keep the prices in check.
Khushi shah – Mumbai Uncensored, 5th May 2022
The war, combined with weather disruptions that limited harvests in other vegetable oil-producing regions, led to a supply shortage of sunflower oil. The ban by the world's biggest palm oil producer and exporter on 28th April 2022, on the export on the widely used edible oil and all the conflicts between Russia and Ukraine that already upended the global agricultural trade in the world, sent oil prices skyrocketing in the market.
India is particularly sensitive to rising vegetable oil prices as it is dependent on imports for 60% of its needs. Inorder to keep the prices in check ,India, the world's top importer of vegetable oils is planning to cut taxes on some edible oils to cool the domestic market after the war in Ukraine.
India has tried to reduce prices in the past, including reducing import duties on palm, soybean oil and sunflower oil, and limiting inventory to prevent stocking the oil.[ In September 2021] The import taxes on palm oil had been slashed to 2.5% from 10 %, while soy oil and sunflower oil had been reduced to 2.5 per cent from 7.5 per cent.
The reduction in these taxes were aimed at bringing down prices of the edible oils in India and boost consumption, effectively increasing overseas buying by the south Asian country.It would also bring down edible oil prices ahead of key festivals, when edible oil demand rises in the country
However, The moves so far have not been effective enough to cut down the rates of oil in the market
India, the world's top importer of vegetable oils, wants to reduce the agricultural infrastructure and development cess on imports of crude palm oil to below 5% . According to reports, it is said that the government is now considering reducing import duties on crude varieties of canola oil, olive oil, rice bran oil and palm kernel oil from 35% to 5% to help boost domestic supplies. The new tax amount is still being deliberated The cess is levied over and above basic tax rates on certain items, and is used to finance agriculture infrastructure projects. The base import duty on crude palm oil has already been scrapped.
Woman alleges rape by Shivsena MP Rahul Shewale.
KHUSHI SHAH – Mumbai Uncensored, 29th April 2022
Rape is such a thing in our country that has been systematically used against the vulnerable to silence and to dominate. Rape in our country has been more easily commercialised than it has received justice.
Shiv Sena Member of Parliament, Rahul Shewale, a son to Ramesh Sambhaji Shewale, an Indian Navy officer was accused of rape by a 26-year-old girl on Thursday, while the MP went on to deny it. The woman has filed a written complaint at the Sakinaka Police Station.
An officer of Sakinaka Police Station said, "There is a written complaint in this matter and FIR has not been registered yet. Police are probing the matter."Further investigation is underway.
The parliamentarian issued a statement denying the rape charge and termed the complaint as a conspiracy aimed at maligning his
political image. He confidently maintained that he was ready to face any police investigation and said people behind the conspiracy will be exposed.
''Music can take you to the pinnacle of patriotism and duty'' – PM Modi after receiving Lata Deenanath Mangeshkar award.
KHUSHI SHAH – Mumbai Uncensored, 25th April 2022
The Prime Minister had tweeted on Saturday evening, "Tomorrow evening, I will be in Mumbai where I will receive the 1st Lata Deenanath Mangeshkar Award. I am grateful and humbled by this honour associated with Lata Didi. She always dreamt of a strong and prosperous India and contributed to nation-building.'
24th April 2022 marked the institution of this award in memory and honour of the legendary singer who passed away at the age of 92 years in Mumbai earlier this year. It incidentally also marks the 80th death anniversary of Master Deenanath Mangeshkar, the singing legend's father.
Lata Mangeshkar along with being an empress of music, was like an elder sister to Narendra Modi, and a symbol of oneness that brought together the entire country with her iconic tunes. Dedicating the Lata Mangeshkar award bestowed on him to "all the countrymen", Modi said "As
Lata Didi belonged to people, this award given to me in her name also belongs to people".
The Master Deenanath Mangeshkar Smruti Pratishthan Charitable Trust had said in a statement that the award will be given every year to an individual "who has made path-breaking, spectacular and exemplary contributions to our nation, its people and our society."
Empowering the arts, this award aims to honour legends from the field of music, drama, art, medical and social work. Touching his government's philosophy "Sabka Saath, Sabka Vikas , Sabka Vishwas and Sabka Prayas" and the concept of 'Vasudhaiv Kutumbakam', Modi said that such a notion of development could not be achieved by just material capabilities, ''For this spiritual consciousness is critically important.'' That's why we see India providing leadership in areas like yoga and Ayurveda. Similarly, our Indian music is also an important part of this heritage alive with the same values and can be used as medium of world peace and conformity.
Lata Mangeshkar as a part of the Indian film world witnessed the transitions of the industry for decades and was always passionate about India's growth. ''She always wanted to see a strong and developed India," Added Modi.
As an international statesman who has not only put India on the path of global leadership, but kick started progress in every aspect and dimension our entire country is driven
and inspired by him. As one of the most influential leaders of our times instituting the award to him makes everyone see the power of music by paying tributes to the legendary singer, who always dreamt of a strong and prosperous India.