Will Navjot Singh Sidhu apologise to CM Captain Amrinder Singh now after Congress has accepted all his demands?
Manasa Maddila & Aashwin Shanker, Mumbai Uncensored, 22nd July 2021:
Navjot Singh Sidhu has been made the President of Punjab Pradesh Congress Committee (PCC) after weeks of tussle between Mr Sidhu, Captain Amrinder Singh and Congress Chief Sonia Gandhi.  
Navjot Singh Sidhu has been elevated as President of Punjab . In a series of tweets, Sidhu offered thanks to Congress pioneers.
After getting selected as Punjab Pradesh Congress Committee (PCC) President, the cricketer turned politician, Navjot Singh Sidhu gave the main reaction on Twitter by posting his dad's image with Jawaharlal Nehru. Sidhu said that his dad was a 'Congress specialist who left an illustrious family, joined the opportunity battle and was condemned to death'. In a progression of tweets, the recently chosen party Chief of Punjab offered thanks towards his rise.
Featuring the 'energetic work' of his dad, Punjab Congress head Mr. Sidhu said that he will work with 'each individual from Congress family'.
Sidhu marked his thankful message with the hashtag 'Jittega Punjab' (Punjab will win) mission and asserted, 'will work along every member of Congress family in Punjab'.
The Congress party in Punjab was in major political trouble ahead of the Assembly Elections next year. The tension between Chief Minister Captain Amarinder Singh and dissident pioneer Navjot Singh Sidhu has not been put to rest as of yet. Captain Amrinder Singh has demanded that Mr. Sidhu should publicly apologise to the Chief Minister over his inflammatory tweets.
However Congress chief Sonia Gandhi has successfully won Navjot's support by making him president of the Punjab congress. Few days ago Navjot had posted tweets about AAP's work in Punjab and Delhi while mentioning that Punjab CM Amrinder Singh should learn from him. This was the other reason why the Congress in Delhi had agreed to Navjot Singh Sidhu's demands.
Sonia Gandhi had likewise shaped a board of trustees containing Rajya Sabha LoP Mallikarjun Kharge, ex-Delhi MP JP Agarwal, and AICC general secretary accountable for Punjab Harish Rawat on May 28 to get a resolution to the matter. Since last month, the board has met different partners including MLAs, Ministers and the CM to discover their perspectives in front of the 2022 Assembly political race. While Amarinder Singh has asserted on various events that he will respect any choice taken by Gandhi, he has not openly responded to the declaration up until this point.
Further advancement from sources indicated that the declaration regarding Sidhu's arrangement was not imparted to Amarinder Singh by the Party's initiative. The choice comes as a significant misfortune to the Chief Minister and other Congress pioneers who opposed the get-together's choice to lift the cricketer-went legislator to the state party unit boss. It is persevering to take note of that 4 days ago, (July 18), 10 gathering MLAs in a letter had asked the Congress High Command to "not to let down" the Chief Minister "because of whose tenacious endeavors the gathering stands all around dug in" in the state.
World's most populated passenger train gets a green signal after protests by BJP across Maharashtra.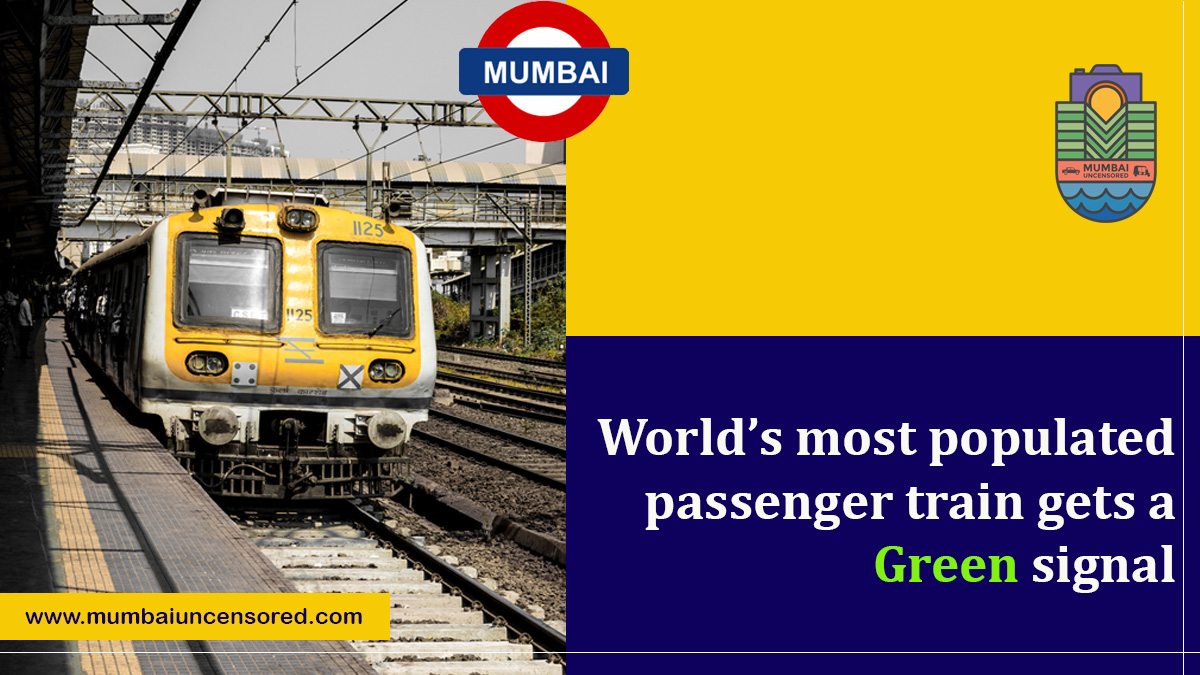 Aashwin Shanker, Mumbai Uncensored, 13th July 2021:

The Mumbai local train network was the transport for 800,000 people daily or 2.9 Billion people every year in the pre-covid era. During the pandemic the local trains were suspended to curb transmission due to less distancing among passengers which also affected thousands of jobs.
But after continuous protests by BJP in Maharashtra demanding re-starting of local trains after decline in new cases, the Maharashtra Government has decided to resume the service from August 15th, India's Independence Day. Maharashtra CM Uddhav Thackeray in a televised briefing to the state said that "People can travel from local trains after 14 days of their second dose of the vaccine."
Maharashtra recorded 5,508 new COVID-19 cases and 151 deaths in the last 24 hours. In the past seven days Maharashtra reported 41,774 cases which is 19,715 less than 61,489 cases reported in the first week of July. "Continuous relaxation will depend upon the case trend," added CM Thackeray.
₹ 155 crore spent by Maha Vikas Aghadi Government on publicity campaigns in the last 16 months.
Aashwin Shanker, Mumbai Uncensored, 1st August 2021:
RTI activist Anil Galgali has questioned the Maha Vikas Aghadi government on its various unknown expenditures since its inception in 2019, on the same day when our constitution was adopted i.e. 26 November.
Maha Vikas Aghadi Government has spent Rs. 155 crore according to The Directorate General of Information and Public Relations on publicity campaigns in the last 16 months. RTI activist Anil Galgali has asked for the information from the state on various expenditures during the campaign of the Maha Vikas Aghadi government which led to spending of Rs.155 crore.
The information provided by The Directorate General of Information and Public Relations to Anil Galgali was of the expenditure in the last 16 months from 11 December 2019 to 12 March 2021.
This is step by step information of expenditure in 2020.
•Rs. 5.99 crore has been spent on social media.
•Rs. 19.92 crore on National Health Mission
•Rs. 22.65 crore on a special publicity campaign in multiple phases.
•Rs. 6.49 crore has been spent on Maharashtra Urban Development Mission in three phases.
•The Disaster Management Department has spent Rs. 9.42 crore.
•The state health education department has spent Rs. 18.63 crore.
•Rs. 9.99 crore has been spent on the Padam department
•Rs. 20.65 lakh has been spent on the publicity campaign of Shivbhojan.
•Rs. 5.96 crore has been spent on the occasion of Women's Day for publicity campaigns.
Total expenditure in 2020 was Rs.104.55 crore spent on publicity campaigns of 26 departments.
In the year 2021, 12 departments have spent Rs. 29.79 crore till March 12, 2021. 
•Rs. 15.94 crore has been spent on the state health education department
•Rs. 1.88 crore has been spent on Jal Jeevan Mission's publicity campaign
•Out of Rs. 50 lakh Rs. 48 lakh has been spent on social media for the Minorities Department.
•Rs. 45 lakh has been spent on social media.
•Rs. 20 lakh on Women and Child Development with a cost of Rs. 2.45 crore on social media. 
•Total Rs. 3.15 crore has been spent on The public health department out of which Rs.75 lakh has been spent on social media.
"Expenditure made in the name of social media is questionable. Apart from that, the calculation of the expenditure shown under the name of Creativity is giving rise to various doubts," said Anil Galgali.
In a letter to Chief Minister Uddhav Thackeray, Anil Galgali had demanded that the government upload the expenditure incurred at the departmental level, the nature of the expenditure, and the name of the beneficiary on the website.
RTI activist reveals more than 2 Lakh Government Jobs Vacant in Maharashtra
Pal Pariawala, Mumbai Uncensored, 26th July 2021:

RTI Activist Anil Galgali, on June 18, filed an RTI application seeking information regarding job vacancies in the state government departments. In response to this, the Maharashtra Government disclosed that over 2 lakh jobs are vacant. 
However, certain reports claimed that the number may be higher since 16 out of the 29 sections have outdated statistics. According to the General Administration Department, the total number of vacancies in Group A, B, C, and D Categories were 2,00,193 till December 2019. These figures are considered to be outdated.  Galgani demanded an immediate filling of the vacancies in a letter written to Chief Minister Uddhav Thackeray. 
The activist believes that these vacancies affect the overall functioning, resulting in negative repercussions on the public.