Sudarshan Venu Led TVS Motor Company to Invest INR 1,000 Crore in Electric Vehicles, to Launch Over Half a Dozen EV Vehicles Across Segments by Mid-2023
Business Wire India
​India's third-largest two-wheeler maker, TVS Motor Company, has plans to invest Rs 1,000 crore to manufacture electric vehicles. Sudarshan Venu, the company's joint Managing Director, said that the proposed EVs will fall under an independent vertical.
Mr Venu, a TVS Group prodigy, paves the way for the next generation of leaders. As the company's New Strategy leader, this new line of Electric Vehicles is his vision. Ralf Speth—recently appointed as chairman of TVS Motor and former CEO of Jaguar Land Rover—and Kuok Meng Xiong—a leading global eCommerce investor for ByteDance, Palantir and Airbnb—are mentors to the young scion.
It is no secret that an increasing number of startups are focusing on the EV segment, but this does not worry Sudarshan Venu. In his interview with Economic Times, he says, "We've quietly worked on EVs for the last one decade. It is a huge focus area for us as we advance. We are embracing this future; we are investing in it and are excited." "We want to scale up the TVS electric experience pan India, and it is a space where we would like to play a leading role," he continues.
Despite new-age EV entrants, mainstream two-wheeler makers are also being measured with them. Chetak from Bajaj Auto seems to be on its reincarnation journey, while TVS Motor seems to be as aggressive as ever. Additionally, Hero MotoCorp is steadily investing in Ather Energy and its in-house EV projects.
TVS Motor is working diligently on its 5-25kW two- and three-wheelers portfolio, launching all of them within 24 months. It aims to have electric vehicles across segments like delivery, commuter premium, high-performance sports, and electric three-wheelers.
The company's new EV vertical has 500-600 engineers are already working on multiple concepts for the new market needs. Designed and developed in India with global R&D, this range of EVs aims to launch in foreign markets.
With a dedicated, scalable facility for electric vehicles, TVS Motor is also developing integrated vehicle architecture with battery and other critical parts manufactured in-house. Mr Venu predicts that with falling battery cost, sustained policy support and product launch investments, customer acceptance will accelerate by 2025. "The bull case of the industry is what we will plan for, and we will invest behind it, and be ready for it," he beamed during his interview with ET.
The infrastructure for charging is critical for faster EV adoption and TVS Motor is planning strategic partnerships to create an ecosystem of fast-charging vehicles.
TVS Motor's first EV, the iQube, will go from Bengaluru, Chennai, Coimbatore, Delhi and Pune to over 1,000 dealerships in major Indian towns and cities by FY22 end. Around then, it will also launch its Creon-concept end, foreseen to be the most advanced electric two-wheeler in India.
The company joint MD claims that TVS Motor has a "clear path" for iQube's positive gross margin. It is all set to transform into a digital-age company with a connected, cool and electric brand, and his commitment of INR 1,000 crore is an investment in that direction.
"We are improving the profitability of our core business and cutting any Capex on non-core areas to keep the focus on electrification and digital future," Sudarshan Venu said to ET. When asked about sales and finance numbers, he said, "We should see very rapid growth from here on. While the total cost of ownership parity is still some time away, in the three to five years, you will see significant growth in the industry; that is why we are investing."
Believing that EV development has to be "ground-up", he acknowledged that India can play a huge role in the sector, much like conventional two-wheelers. Applauding both states and the central government for the SoPs extended, he said any future policy support should drive "development of technology", especially through battery technology, cell chemistry, etc.
TVS Motor is involved in the startup ecosystem with a special focus on telematics and connectivity platforms. Having greatly contributed to the company's core business so far, they are sure their new focus will enhance the EV buying experience. TVS agility will be critical in the future of a connected and digital world.
Govt. Plans to Cut Cooking Oil Tax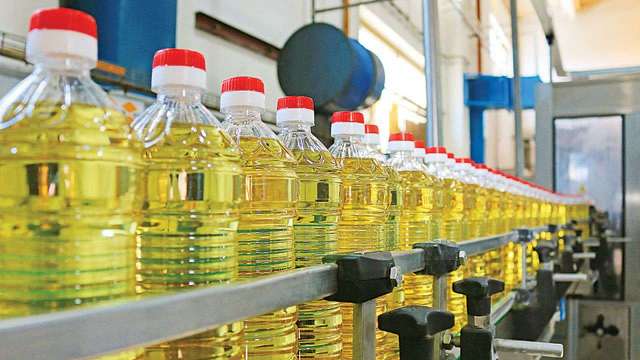 The Indian market after seeing an unprecedented rise in the prices of edible oils plans to cut taxes on edible oil to keep the prices in check.
Khushi shah – Mumbai Uncensored, 5th May 2022
The war, combined with weather disruptions that limited harvests in other vegetable oil-producing regions, led to a supply shortage of sunflower oil. The ban by the world's biggest palm oil producer and exporter on 28th April 2022, on the export on the widely used edible oil and all the conflicts between Russia and Ukraine that already upended the global agricultural trade in the world, sent oil prices skyrocketing in the market.
India is particularly sensitive to rising vegetable oil prices as it is dependent on imports for 60% of its needs. Inorder to keep the prices in check ,India, the world's top importer of vegetable oils is planning to cut taxes on some edible oils to cool the domestic market after the war in Ukraine.
India has tried to reduce prices in the past, including reducing import duties on palm, soybean oil and sunflower oil, and limiting inventory to prevent stocking the oil.[ In September 2021] The import taxes on palm oil had been slashed to 2.5% from 10 %, while soy oil and sunflower oil had been reduced to 2.5 per cent from 7.5 per cent.
The reduction in these taxes were aimed at bringing down prices of the edible oils in India and boost consumption, effectively increasing overseas buying by the south Asian country.It would also bring down edible oil prices ahead of key festivals, when edible oil demand rises in the country
However, The moves so far have not been effective enough to cut down the rates of oil in the market
India, the world's top importer of vegetable oils, wants to reduce the agricultural infrastructure and development cess on imports of crude palm oil to below 5% . According to reports, it is said that the government is now considering reducing import duties on crude varieties of canola oil, olive oil, rice bran oil and palm kernel oil from 35% to 5% to help boost domestic supplies. The new tax amount is still being deliberated The cess is levied over and above basic tax rates on certain items, and is used to finance agriculture infrastructure projects. The base import duty on crude palm oil has already been scrapped.
C.I.A. picks Indian origin Chief Technological Officer – Nand Mulchandani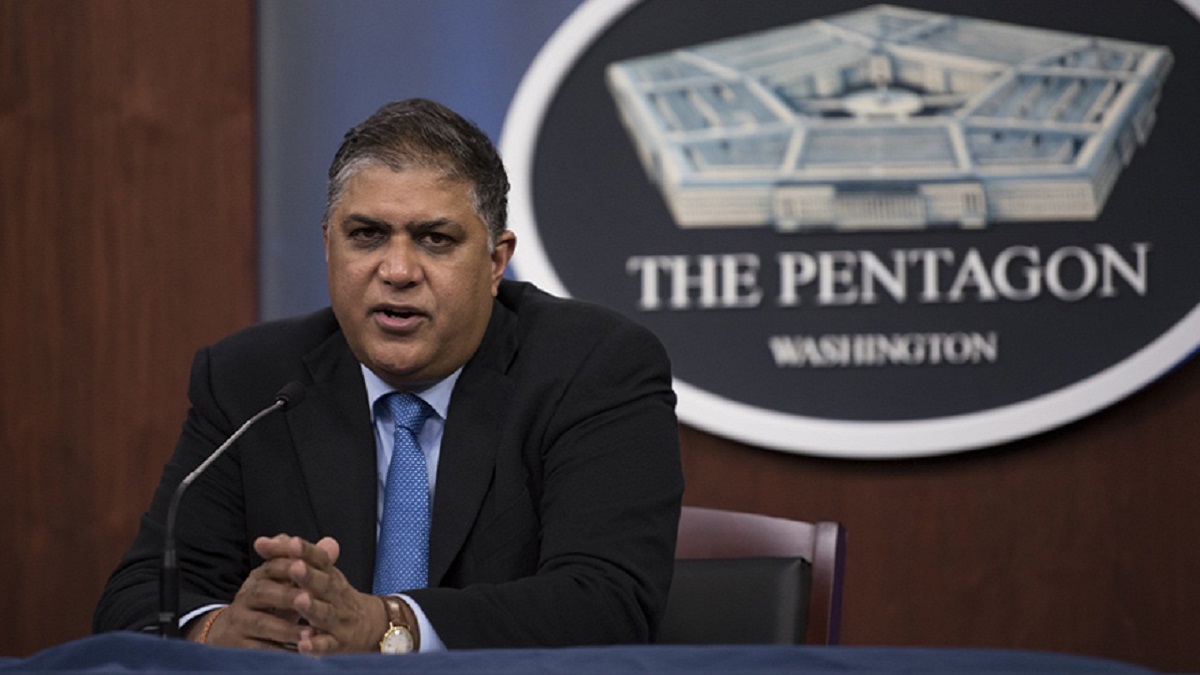 Khushi Shah – Mumbai Uncensored, 3rd May 2022
Another Indian has raised the Indian flag abroad. Nand Moolchandani, who completed his schooling in Delhi, has been appointed as the first Chief Technology Officer (CTO) of the Central Intelligence Agency (CIA) of the US.
With a degree in Computer Science and Math from Cornell, a Master of Science degree in Management from Stanford, and a Master in Public Administration degree from Harvard, Nand Mulchandani will be leading a team of technologists at the C.I.A. He will be working with experts who already deliver world-class intelligence and capabilities to help build a comprehensive technology strategy.
William J. Burns, the CIA Director made the announcement specifying that he has prioritised focusing on technology. Nand Mulchandani has more than 25 years of experience in Silicon Valley as well as the US Department of Defense (DoD) and can bring substantial private sector, startup, and government expertise to the Agency.
The man, who describes himself as a "serial entrepreneur" in his Linkedn bio, prior to this position he served as the CTO and Acting Director of DoD's Joint Artificial Intelligence Center. He also co-founded and was CEO of several successful startups Oblix (acquired by Oracle), Determina (acquired by VMWare), OpenDNS (acquired by Cisco), and ScaleXtreme (acquired by Citrix).
His LinkedIn profile says: "I pivoted from my career in private industry to serve in the Government by joining the Joint Artificial Intelligence Center at the US Department of Defense where I am driving the DoD's next-generation AI efforts."In his new role, Mulchandani will ensure the Agency is leveraging cutting-edge innovations and scanning the horizon for tomorrow's innovations to further the CIA's mission.
He said on Linkedn "I tried to leave a few breadcrumbs at the end of my last post when I was leaving the Department of Defense with "Just when I thought I was out, they pull me back in." And believe me, this was certainly an "offer I could not refuse","
An Indian origin C.T.O. that collects, processes and analyses intelligence reports from around the world to strengthen national security of America is a new feather in the cap of not only Indian Diaspora, but also India at large.
Elon Musk's purchase of Twitter may have prompted crypto 'whales' to purchase large amounts of Dogecoin.
Hemant Singh – Mumbai Uncensored, 2nd May 2022
The price of bitcoin increased when it was reported on Monday that "Dogefather" Elon Musk would be taking over Twitter. And it appears that the rise was powered by a huge number of high-value transactions.
According to CoinDesk, the number of Dogecoin transactions above $100,000 reached 2,440 on Monday, the highest level since January 14, according to statistics from market analytics firm IntoTheBlock.
Transactions in excess of $100,000 serve as a barometer of the activities of "whales," or huge investors of the meme-inspired cryptocurrency.
Whales can be wealthy people or institutional investors such as hedge funds or banks.
When Twitter revealed that its board of directors had approved Musk's $44 billion acquisition bid, the price of Dogecoin increased by as much as 27 percent, reaching a day high of 16.5 cents. It has already cooled off and is now worth roughly 13 cents.
Though there are several theories regarding what Musk may alter about Twitter once he takes over, Dogecoin supporters may be hopeful that Musk would integrate the cryptocurrency into the social media network.
The DeFi community on Twitter believed that Musk may eventually transform Twitter into a decentralized social media network, or one that is not controlled by a single company.
Musk's influence on Dogecoin's price is nothing new.
Dogecoin was invented in 2013 as a prank by engineers Billy Markus and Jackson Palmer. It is inspired by the Doge meme, which depicts a Shiba Inu dog.
Musk commenced tweeting about Doge in 2019 and has been a vocal promoter of the cryptocurrency ever since.In addition to owning it, he has mentioned working with Dogecoin developers on bettering its network. The world's richest man has stated that the meme-inspired coin is suitable for transactions and is the "people's crypto."