Mumbai-Based Hardik Gothi Seeks To Revolutionise the Way World Sees Business
Young Indian entrepreneurs are ready to upset the apple cart that is Indian business. One such dynamic man is Hardik Nitin Gothi, a Mumbai-based businessman who is the brain behind a revolutionary online concept called "Yuzuh", which is used for marketing building & construction material. The platform is a result of 12 years of hard work and experience that Hardik has gained working in different areas of business, construction being a major part of it. Besides being well-educated, with an MBA from Welingkar College, Mumbai, Hardik has groomed himself in the traditional as well as modern functioning of the markets. It is this in-depth knowledge of the situation that has helped him attempt to revolutionize the way business has been done so far.

Praise All Over
Hardik and his co-founders Priyanka Shah and Zuhaib M have created this tech-enabled platform to lend a space to business owners, vendors, supply chain managers, logistics operators to come together and earn maximum profits from an advantageous system. While launching Hardik's pet project Yuzuh's website, Mr. Niranjan Hiranandani, Chairman and MD of the Hiranandani Group, showered praise on the young man and said, "We all learned how to work online during Covid-19. Now we have to accept the online working culture as the new normal. This app will bring developers, suppliers, contractors and all stakeholders on one platform and will make it possible to buy good quality materials at affordable prices." Well, adding to what Mr. Hiranandani has said, Yuzuh seeks to do much more than that.

Growth & Profit
Yuzuh seeks to pioneer the process innovation with its revolutionary e-commerce model, which can solve various industry problems like inconsistent quality, price issues, fragmented vendor base and inefficacy of logistics and delivery setup. After being associated with some of the most ambitious and prestigious projects in India, it is no surprise that Yuzuh is a brand that carries its own insignia of excellence wherever it goes. Hardik's new venture is "growth-oriented, profit-driven, scalable and a game changer", all rolled into one. With Covid-19 having played havoc with businesses all over, this tech-driven platform is infusing new energy into the supply chain and taking care of gaps wherever they are.
Talking about Yuzuh, Hardik says, "Tech development and incorporation is the need of the hour for businesses everywhere. Covid-19 has just expedited the whole process and this significant change will decide the future course of world business. Automation of the supply chain is a step that would bring us dividends down the line."
For now, Hardik is focused on working in and around Maharashtra but with the launch of Yuzuh, it is a matter of time before his entrepreneurship skills create magic across India and abroad, as his aim is to make this app a global platform. Talking about the benefits of his dream project, Hardik says, "Prime Minister Narendra Modi's dream of housing for all is a big and ambitious dream. It needs players like us having a broader vision towards the economies of scale, sustainability and also have a socio-profit based mindset to grow. Yuzuh has all these qualities, and I feel this mindset is what creates business conglomerates like the Tatas and Reliance. It is this mindset that will guide our genesis and define our growth for the future."
Govt. Plans to Cut Cooking Oil Tax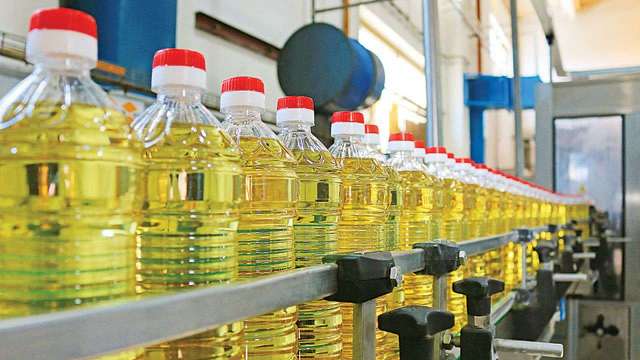 The Indian market after seeing an unprecedented rise in the prices of edible oils plans to cut taxes on edible oil to keep the prices in check.
Khushi shah – Mumbai Uncensored, 5th May 2022
The war, combined with weather disruptions that limited harvests in other vegetable oil-producing regions, led to a supply shortage of sunflower oil. The ban by the world's biggest palm oil producer and exporter on 28th April 2022, on the export on the widely used edible oil and all the conflicts between Russia and Ukraine that already upended the global agricultural trade in the world, sent oil prices skyrocketing in the market.
India is particularly sensitive to rising vegetable oil prices as it is dependent on imports for 60% of its needs. Inorder to keep the prices in check ,India, the world's top importer of vegetable oils is planning to cut taxes on some edible oils to cool the domestic market after the war in Ukraine.
India has tried to reduce prices in the past, including reducing import duties on palm, soybean oil and sunflower oil, and limiting inventory to prevent stocking the oil.[ In September 2021] The import taxes on palm oil had been slashed to 2.5% from 10 %, while soy oil and sunflower oil had been reduced to 2.5 per cent from 7.5 per cent.
The reduction in these taxes were aimed at bringing down prices of the edible oils in India and boost consumption, effectively increasing overseas buying by the south Asian country.It would also bring down edible oil prices ahead of key festivals, when edible oil demand rises in the country
However, The moves so far have not been effective enough to cut down the rates of oil in the market
India, the world's top importer of vegetable oils, wants to reduce the agricultural infrastructure and development cess on imports of crude palm oil to below 5% . According to reports, it is said that the government is now considering reducing import duties on crude varieties of canola oil, olive oil, rice bran oil and palm kernel oil from 35% to 5% to help boost domestic supplies. The new tax amount is still being deliberated The cess is levied over and above basic tax rates on certain items, and is used to finance agriculture infrastructure projects. The base import duty on crude palm oil has already been scrapped.
C.I.A. picks Indian origin Chief Technological Officer – Nand Mulchandani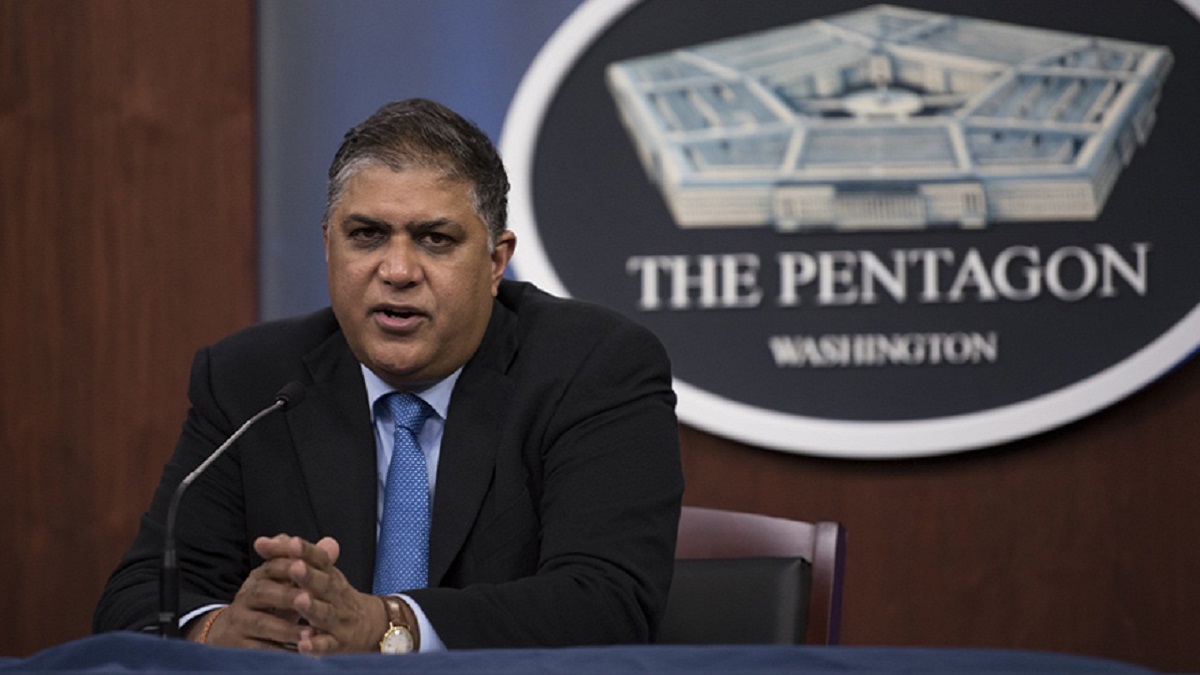 Khushi Shah – Mumbai Uncensored, 3rd May 2022
Another Indian has raised the Indian flag abroad. Nand Moolchandani, who completed his schooling in Delhi, has been appointed as the first Chief Technology Officer (CTO) of the Central Intelligence Agency (CIA) of the US.
With a degree in Computer Science and Math from Cornell, a Master of Science degree in Management from Stanford, and a Master in Public Administration degree from Harvard, Nand Mulchandani will be leading a team of technologists at the C.I.A. He will be working with experts who already deliver world-class intelligence and capabilities to help build a comprehensive technology strategy.
William J. Burns, the CIA Director made the announcement specifying that he has prioritised focusing on technology. Nand Mulchandani has more than 25 years of experience in Silicon Valley as well as the US Department of Defense (DoD) and can bring substantial private sector, startup, and government expertise to the Agency.
The man, who describes himself as a "serial entrepreneur" in his Linkedn bio, prior to this position he served as the CTO and Acting Director of DoD's Joint Artificial Intelligence Center. He also co-founded and was CEO of several successful startups Oblix (acquired by Oracle), Determina (acquired by VMWare), OpenDNS (acquired by Cisco), and ScaleXtreme (acquired by Citrix).
His LinkedIn profile says: "I pivoted from my career in private industry to serve in the Government by joining the Joint Artificial Intelligence Center at the US Department of Defense where I am driving the DoD's next-generation AI efforts."In his new role, Mulchandani will ensure the Agency is leveraging cutting-edge innovations and scanning the horizon for tomorrow's innovations to further the CIA's mission.
He said on Linkedn "I tried to leave a few breadcrumbs at the end of my last post when I was leaving the Department of Defense with "Just when I thought I was out, they pull me back in." And believe me, this was certainly an "offer I could not refuse","
An Indian origin C.T.O. that collects, processes and analyses intelligence reports from around the world to strengthen national security of America is a new feather in the cap of not only Indian Diaspora, but also India at large.
Elon Musk's purchase of Twitter may have prompted crypto 'whales' to purchase large amounts of Dogecoin.
Hemant Singh – Mumbai Uncensored, 2nd May 2022
The price of bitcoin increased when it was reported on Monday that "Dogefather" Elon Musk would be taking over Twitter. And it appears that the rise was powered by a huge number of high-value transactions.
According to CoinDesk, the number of Dogecoin transactions above $100,000 reached 2,440 on Monday, the highest level since January 14, according to statistics from market analytics firm IntoTheBlock.
Transactions in excess of $100,000 serve as a barometer of the activities of "whales," or huge investors of the meme-inspired cryptocurrency.
Whales can be wealthy people or institutional investors such as hedge funds or banks.
When Twitter revealed that its board of directors had approved Musk's $44 billion acquisition bid, the price of Dogecoin increased by as much as 27 percent, reaching a day high of 16.5 cents. It has already cooled off and is now worth roughly 13 cents.
Though there are several theories regarding what Musk may alter about Twitter once he takes over, Dogecoin supporters may be hopeful that Musk would integrate the cryptocurrency into the social media network.
The DeFi community on Twitter believed that Musk may eventually transform Twitter into a decentralized social media network, or one that is not controlled by a single company.
Musk's influence on Dogecoin's price is nothing new.
Dogecoin was invented in 2013 as a prank by engineers Billy Markus and Jackson Palmer. It is inspired by the Doge meme, which depicts a Shiba Inu dog.
Musk commenced tweeting about Doge in 2019 and has been a vocal promoter of the cryptocurrency ever since.In addition to owning it, he has mentioned working with Dogecoin developers on bettering its network. The world's richest man has stated that the meme-inspired coin is suitable for transactions and is the "people's crypto."