Aam Aadmi Party welcomes businessman with a shady past into the party.
Aashwin Shanker, Mumbai Uncensored, 7th July 2021:

Arvind Kejriwal on Sunday welcomed Diamond Trader Mahesh Savani into the Aam Aadmi
Party ahead of the Gujarat state assembly elections likely to be held in December 2022.
The move, in any case, earned exceptional analysis as Savani, a top real estate tycoon
from Surat was arrested in 2020 on charges of coercion and abducting.

Who is Mahesh Savani?
Savani, who additionally owns a few educational institutes and furthermore an alleged
social worker, was blamed for kidnapping Gautam Patel (65) from his home and requesting Rs 19
crore for his release.

Patel and his colleague who is currently deceased had purportedly borrowed cash from Savani for
an infrastructure project. Patel who was responsible to pay Rs 3 crore couldn't do as such,
consequently offered 60% share in a plot of land. Savani couldn't recuperate his cash and
supposedly incubated an arrangement to kidnap Patel when he showed up in India for his
son's marriage.

Patel's kidnapping by Savani and his aides was purportedly caught in the previous' CCTV film
introduced at his home. Then again, Savani is popular for organizing mass marriages for orphaned girls and gifting cars and homes to his employees.

Mahesh Savani's Selection:

Addressing a press conference on the day of joining AAP and claiming to be impressed by the political party's good governance, Savani said, "After 51 years of social service, I decided to join politics to continue my services at a larger level. Education is the foundation for everything. Government-run schools in Delhi are the best. During a recent visit to Delhi, I got to know that the Delhi government runs 700 to 800 schools. I visited seven such schools that can compete with any private school. I have also seen medical facilities there. The initiatives by the AAP government are excellent, so I have decided to join the party."
It must be mentioned here that the interim report submitted by a panel led by AIIMS doctors on Supreme Court mandated oxygen audit said that Delhi government overstated oxygen demand and it could have worsened the crisis during the second wave of Chinese coronavirus.
Delhi's Deputy Chief Minister and AAP leader Manish Sisodia talking about the party's growth in the state said, "The AAP is like a vacant plot in Gujarat, where a house of new and modern politics of the state can be built. To lay the foundation of this, we welcome Mahesh ji to the Aam Aadmi Party."

"Now it is not only the work of Delhi, but the work of Gujarat has also started speaking, the work of the councillors has started speaking. Impressed by all that, Mahesh bhai decided to join the AAP family," said Sisodia welcoming Savani into the party.

AAP leader abusing Brahmins
The media has reported earlier about how another Aam Aadmi Party Gujarat leader Gopal Italia's old videos had been doing the round on social media where he could be heard insulting Brahmins and Hindu rituals.
Insulting the Hindu rituals, he claimed that those who attend these Satsangs/Kathas clap like 'hijras' (eunuchs). "I am ashamed of such people. It angers me. If you don't like what I said block me. We don't need those who clap like hijras in name of rituals and culture. Some Sadhu will speak nonsense from the stage and we have to clap like hijras?" he said.

Offending the Hindu ceremonies, he asserted that the individuals who go to these
Satsangs/Kathas applaud like 'hijras' (eunuchs). "I'm embarrassed about such individuals. It
infuriates me. On the off chance that you don't care for what I said, block me. We needn't bother
with the individuals who applaud like hijras for the sake of customs and culture. Some Sadhu
will babble from the stage and we need to applaud like hijras?" he said.

Italia was seen sitting close to Sisodia during a question and answer session held on Sunday to
induct Savani into the party. Winning 27 out of the 120 seats in the civic body election, AAP believes it to be prepared to take on the Bharatiya Janata Party in the state. The Aam Aadmi party has likewise reported its plan to contest the state elections of Uttar Pradesh, Uttarakhand, Goa, Punjab and Himachal Pradesh.
25 Hindu Pakistani Refugees living in Rajkot to vote in Gujarat elections for the first time.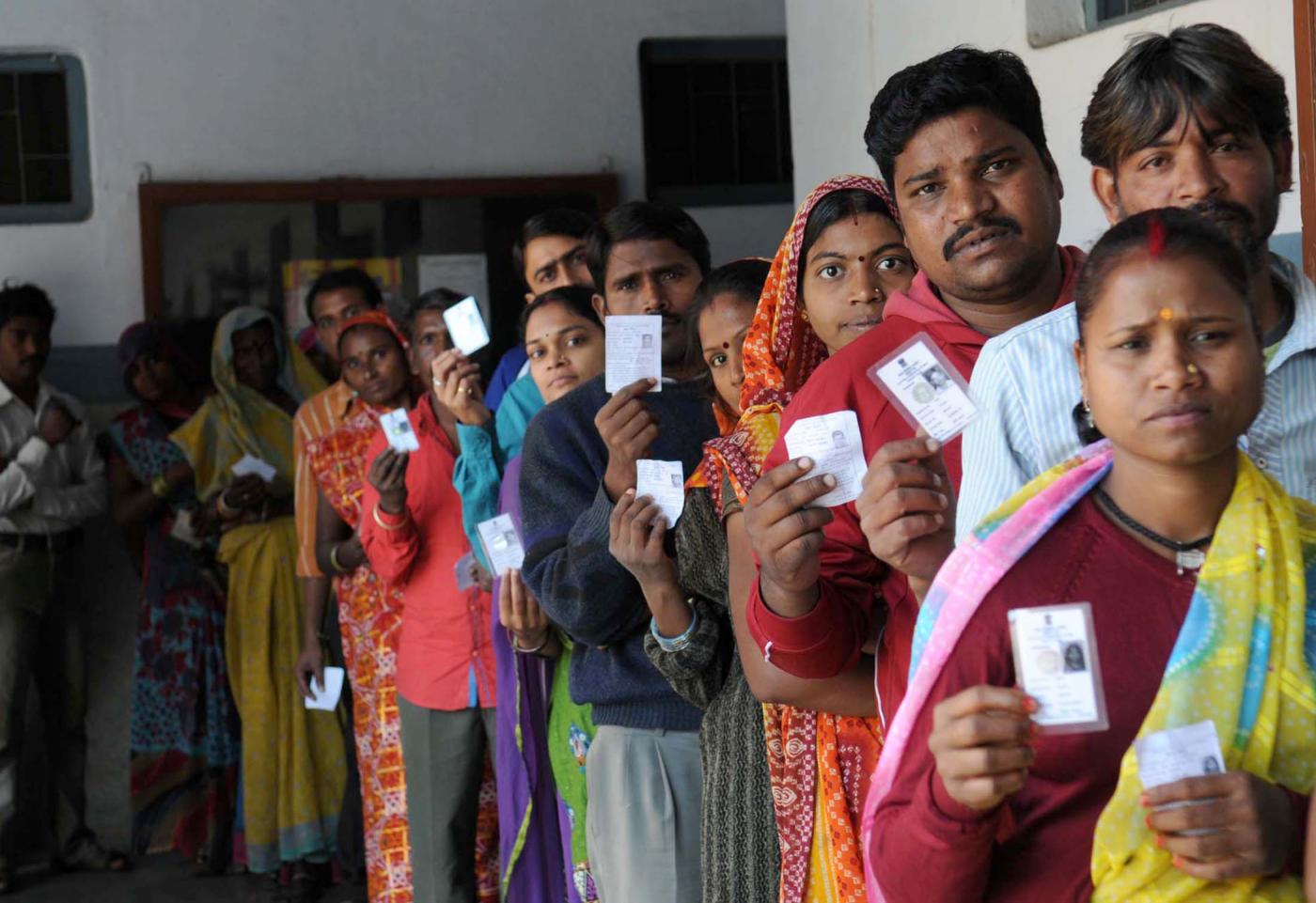 Amna Lakdawala, 25th November 2022, Mumbai Uncensored:
25 Hindu refugees who had left Pakistan because of religious persecution were granted citizenship by India in August, and they can now vote, thanks to the Central Government!
A precious possession was presented upon the 37-year-old Pakistani immigrant, Sunil Dev Maheshwari, in August: Indian citizenship. He is now qualified to vote in Gujarat's next assembly elections, which will take place next month. After receiving citizenship in Rajkot, Sunil and 24 other Hindu refugees from Pakistan will cast their first votes in an election in India.
"I have lived in this nation since my parents and I arrived in Gujarat in 2009 after fleeing religious persecution in Pakistan. The best day of our lives was August 12, when 25 Hindu Pakistani immigrants were given full Indian citizenship in Rajkot. We are pleased that we will be allowed to vote this time because we have received an Aadhaar card as well as other Indian credentials", the man remarked.
Sunil is a marketing executive for a local private company that resides in a rental home in Rajkot's Bhagwatipara neighbourhood. In 2014, he wed a Hindu refugee from Pakistan; they have two children. "Now that we are citizens of India, no one can refer to us as Pakistanis because we are no more foreigners. We are quite happy to be Indian", he continued.
Approximately 500 Pakistani Hindu immigrants are reportedly residing in Rajkot and waiting to be given Indian citizenship, according to sources. 25 Pakistani migrants, the majority of whom were Hindus, received citizenship from the minister of state for the home, Harsh Sanghavi, in Rajkot in August. As per sources, many refugee families waited 16 years for citizenship and will now participate in the largest democracy in the world by casting their votes.
Before any of this, the central government changed the Citizenship Act, enabling Pakistani minorities to become citizens of India.
पीएम नरेंद्र मोदी ने यूपी के बुंदेलखंड एक्सप्रेसवे का किया उद्घाटन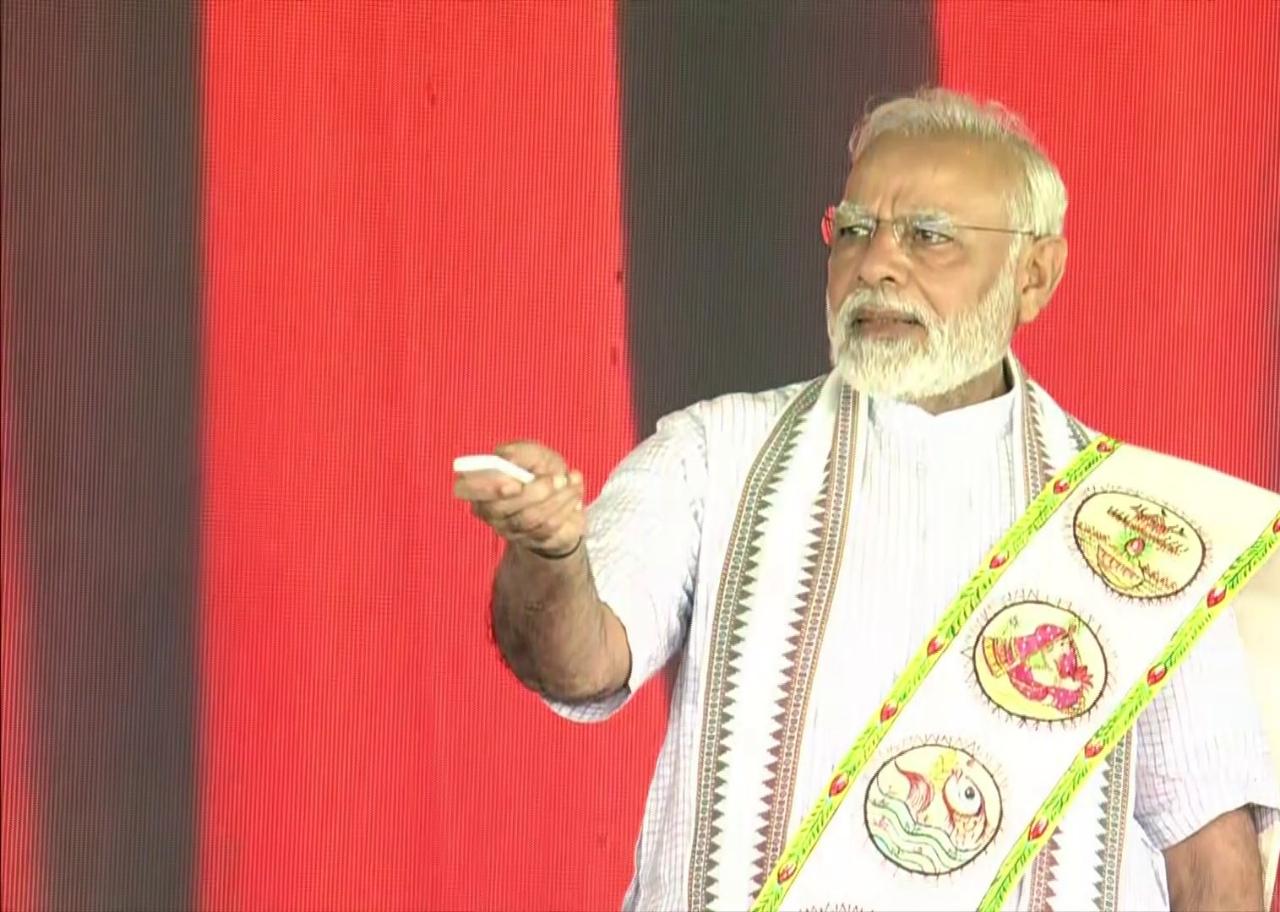 Nazneen Yakub, Mumbai Uncensored, 16th July 2022:
उत्तर प्रदेश के 296 किलोमीटर लम्बे बुंदेलखंड एक्सप्रेसवे का प्रधानमंत्री नरेंद्र मोदी ने उद्घाटन किया। बुंदेलखंड एक्सप्रेसवे के उद्घाटन के दौरान वहां मौजूद यूपी के मुख्यमंत्री योगी आदित्यनाथ इसके साथ ही यूपी के उपमुख्यमंत्री केशव प्रसाद मौर्य और ब्रजेश पाठक भी मौजूद रहें।
प्रधानमंत्री नरेंद्र मोदी ने उद्घाटन करते समय यह कहा कि बुंदेलखंड एक्सप्रेसवे से चित्रकूट से दिल्ली की दूरी तो 3-4 घंटे कम हुई ही है, लेकिन इसका लाभ इससे भी कहीं ज्यादा है। ये एक्सप्रेसवे यहां सिर्फ वाहनों को गति नहीं देगा, बल्कि ये पूरे बुंदेलखंड की औद्योगिक प्रगति को गति देगा। हम कोई भी फैसला लें, निर्णय लें, नीति बनाएं, इसके पीछे सबसे बड़ी सोच यही होनी चाहिए कि इससे देश का विकास और तेज होगा। हर वो बात जिससे देश को नुकसान होता है, देश का विकास प्रभावित होता है, उसे हमें दूर रखना है।
बता दें कि बुंदेलखंड एक्सप्रेसवे में करीब 14,850 करोड़ रुपए की लागत लगी हैं। यह एक्सप्रेसवे इटावा, औरैया, जालौन, महोबा, बांदा, और हमीरपुर जिले को कवर करेगा, चित्रकूट जिले के भरतकूप क्षेत्र के पास गोंडा गांव में समाप्त होगा। यह एक्सप्रेसवे चित्रकूट को लखनऊ-आगरा एक्सप्रेसवे से जुड़ेगा।
List of world leaders with whom PM Modi held bilateral talks at the G7 Summit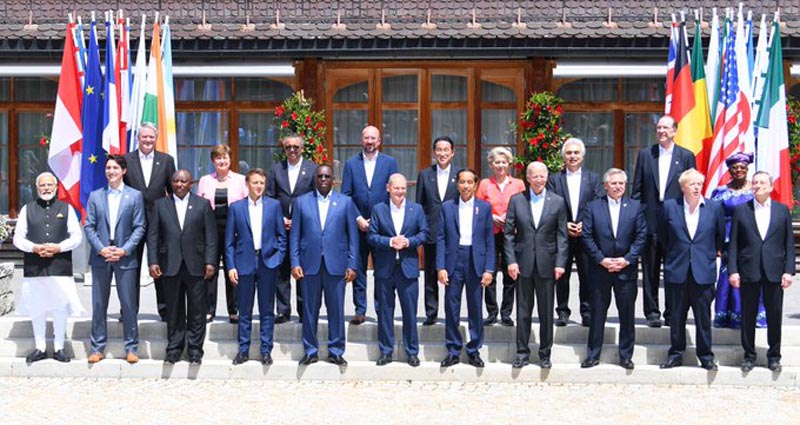 Megh Shah, Mumbai Uncensored, 12th July 2022:
Prime Minister Narendra Modi as always, had a busy schedule when he landed in Germany for the G7 Summit. As per the Ministry of External Affairs of the Government of India, the PM held a total of 6 bilateral meetings in addition to the interactions between him and all leaders present at the Summit. The list includes:-                                                                                                       
Meeting with – Mr. Alberto Fernandez (President of Argentina)                  
Issues discussed – Cooperation in areas such as trade, investment, climate action, renewable energy, nuclear medicine, pharmaceuticals, electric mobility, defence cooperation, agriculture, food security, traditional medicine and coordination in global bodies.
Meeting with – Mr. Cyril Ramaphosa (President of South Africa)                                                                                       
Issues discussed:-Deepening bilateral cooperation in areas like trade and investment, food security, defense, pharmaceuticals, digital financial inclusion, skill development, education,  insurance, health, and people-to-people contacts. Welcoming the WTO agreement reached in June 2022 that supports the production of COVID-19 vaccines in developing countries (India and South Africa were the first countries to submit a proposal on waiver of Covid-19 vaccine patents. The two countries also discussed regarding India and South Africa's permanent UNSC membership in a reformed UN.                 
Meeting with – Olaf Scholtz (Chancellor of Germany)
Issues discussed:- The two leaders reviews the progress made in bilateral cooperation after PM Modi's visit to Germany in May this year. Discussions covered issues like climate action, provision of climate financing and technology transfer. Both leaders also agreed on the need to further deepen trade, investment and people to people ties.
Meeting with – Joke Widodo (President of Indonesia)
Issues discussed:– Increasing trade and investment between the two Asian countries. Discussions on Indonesia's current and India's forthcoming G20 Presidency.
Meeting with – Ursula von der Leyen (President of European Commission)
Issues discussed:- The leaders expressed their delight at the resumption of negotiations between India and the EU on Trade, Investment, and GI Agreements. They examined India-EU collaboration in a variety of areas, including digital cooperation, climate action, and technology and innovation.
Meeting with – Justin Trudeau (Prime Minister of Canada)
Issues discussed:- A productive meeting was held in which the leaders discussed India-Canada bilateral relations and agreed to further strengthen trade and economic linkages, cooperation in security and counter-terrorism, as well as people-to-people ties.