Indian Railways to become world's 1st NET ZERO CARBON EMITTER by 2030
Manasa Maddila & Pal Pariawala, Mumbai Uncensored, 29th June 2021:
Ancient railways are the lifeline to a nation. It all started in 1853 with 33km covered by three locomotives pulling 14 carriages around 400 guests which grew into the largest passenger railway system, carrying 23 million passengers and 3 million tons of freight everyday across 66,000km and more than 8000 stations.
The norm of Indian railways is to increase the intermodal share of railways from 36% to 45% by 2030. As a part of the multi-pronged low carbon growth strategy, Indian railways decided to set up dedicated freight corridors. The aim of dedicated freight corridors is to reduce the unit costs of transportation by increasing the carrying capacities of trains by moving them at faster speeds, thereby increasing the overall efficiency of railways in the country and bringing down Co2 emission by more than 450. Over a 30 years' period of operating just the eastern and western dedicated freight corridors in general is embarking on capacity augmentation and network expansion by adding 26,000 km of double line and 400-500km of new lines every year for the next 15 years. Also, 25,000km of electrification is planned during this period. It also added 11,500 high horsepower energy efficient locomotives in the next 15 years to induct more light weight stainless steel couches.
The number of commuter suburban trains with the regenerative already operational in Mumbai will lead to reduction in co2 emission, and introduce commodity specific freight wagons of new design with higher axial load to enhance the average speed of freight trains and also increase average speed carrying capacity.
According to an independent study, freight trains on an average are 10 to 12 times more fuel efficient than trucks. Greenhouse gas emission is directly related to fuel consumption. So, moving freight by rail instead of truck reduces greenhouse gas by 90%.
Moreover, Konkan railways through its solar power plants generates excess energy, which is given to the state's electricity board, pitching an additional credit income of more than 7 lakhs per annum. It has developed LED lights sitting 24 watts, suitable for tunnels, spanning over 78.162km covering all the 66 lighted tunnels. This has resulted in better visibility and safety of passengers.
World's summit in sustainable development was held in 2002 for conservation and reviewed progress in the implementation of agenda 21 since its adoption in 1922.
A UN conference was also held on sustainable development in 2012. It was the third international conference on sustainable development aimed at reconciling the economic and environmental goals of the global community. The report was themed "THE FUTURE WE WANT".
The Paris agreement is an agreement within the United Nations framework convention on climate change dealing with the greenhouse gas emissions mitigation, adaptation and finance starting in the year 2020. It was opened for signatures on 22 April 2016 at a ceremony in New York. The Paris agreement has a bottom-up structure in contrast to most international environmental law treaties which are top bottom characterised to implement. The emission reduction will be made in order to hold the increase in the global average temperature to below 2 degrees by reducing emission to 40 giga tones. The agreement stated that it would enter into force only if 55 countries produce at least 55% of the world's greenhouse gas emissions.
Recently the minister of railways Piyush Goyal stated "Indian railways by December 2030 in the next 7 years thereafter will move to using only renewable energy. We will convert all our systems so that our dependence on coal-based power will be brought to near zero and we will become a net zero railway the first in the world by 2030 which have significant impact towards sustainability.''
25 Hindu Pakistani Refugees living in Rajkot to vote in Gujarat elections for the first time.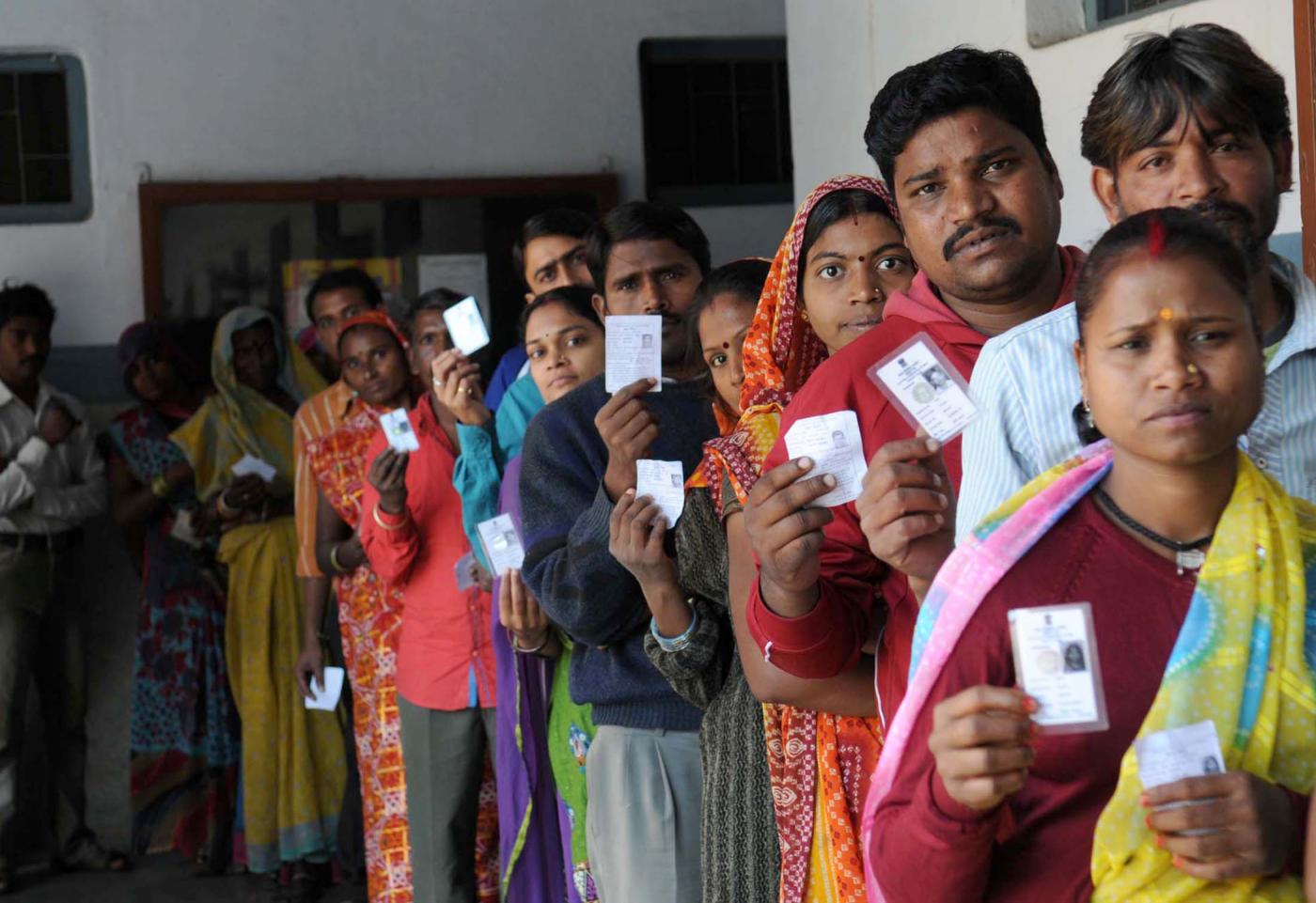 Amna Lakdawala, 25th November 2022, Mumbai Uncensored:
25 Hindu refugees who had left Pakistan because of religious persecution were granted citizenship by India in August, and they can now vote, thanks to the Central Government!
A precious possession was presented upon the 37-year-old Pakistani immigrant, Sunil Dev Maheshwari, in August: Indian citizenship. He is now qualified to vote in Gujarat's next assembly elections, which will take place next month. After receiving citizenship in Rajkot, Sunil and 24 other Hindu refugees from Pakistan will cast their first votes in an election in India.
"I have lived in this nation since my parents and I arrived in Gujarat in 2009 after fleeing religious persecution in Pakistan. The best day of our lives was August 12, when 25 Hindu Pakistani immigrants were given full Indian citizenship in Rajkot. We are pleased that we will be allowed to vote this time because we have received an Aadhaar card as well as other Indian credentials", the man remarked.
Sunil is a marketing executive for a local private company that resides in a rental home in Rajkot's Bhagwatipara neighbourhood. In 2014, he wed a Hindu refugee from Pakistan; they have two children. "Now that we are citizens of India, no one can refer to us as Pakistanis because we are no more foreigners. We are quite happy to be Indian", he continued.
Approximately 500 Pakistani Hindu immigrants are reportedly residing in Rajkot and waiting to be given Indian citizenship, according to sources. 25 Pakistani migrants, the majority of whom were Hindus, received citizenship from the minister of state for the home, Harsh Sanghavi, in Rajkot in August. As per sources, many refugee families waited 16 years for citizenship and will now participate in the largest democracy in the world by casting their votes.
Before any of this, the central government changed the Citizenship Act, enabling Pakistani minorities to become citizens of India.
पीएम नरेंद्र मोदी ने यूपी के बुंदेलखंड एक्सप्रेसवे का किया उद्घाटन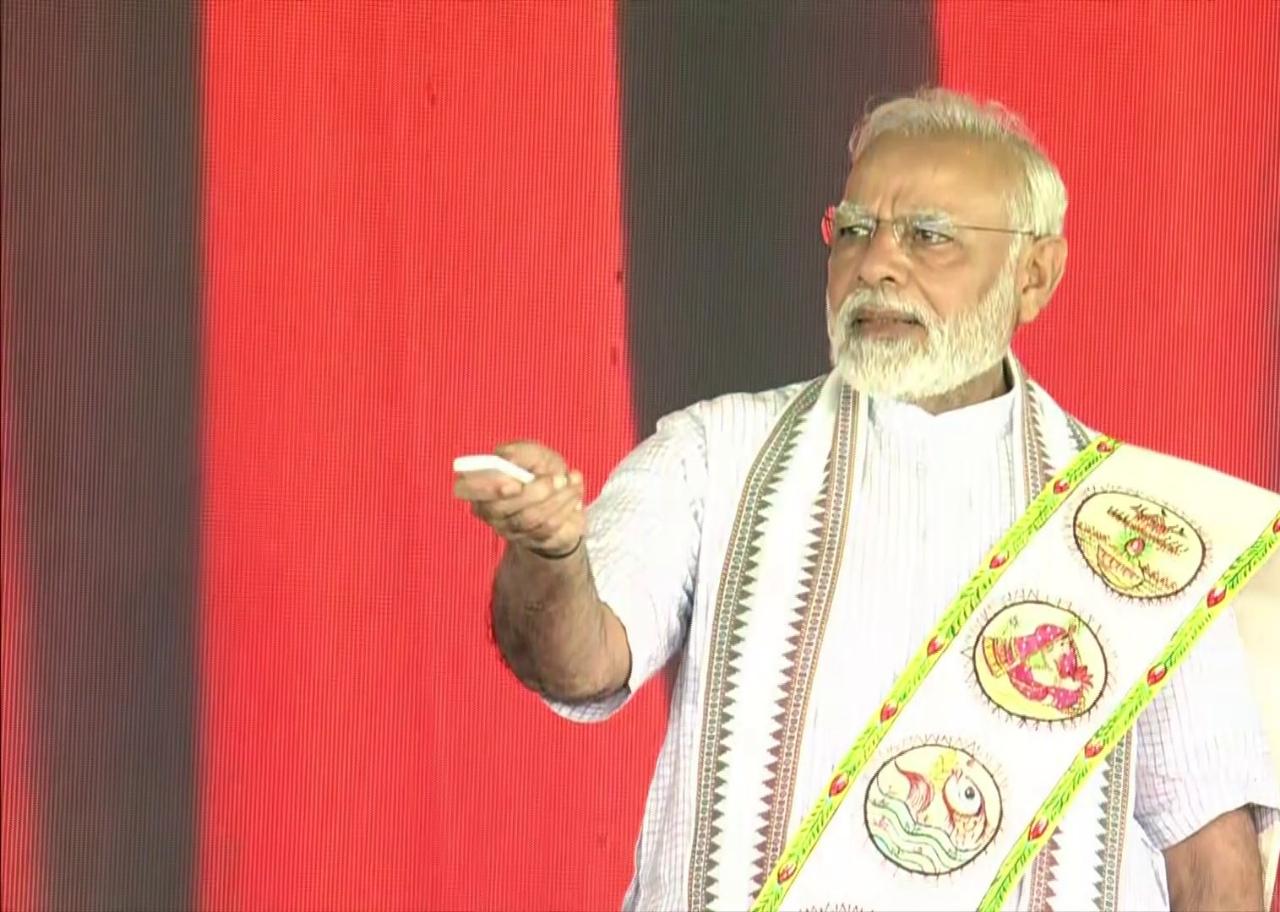 Nazneen Yakub, Mumbai Uncensored, 16th July 2022:
उत्तर प्रदेश के 296 किलोमीटर लम्बे बुंदेलखंड एक्सप्रेसवे का प्रधानमंत्री नरेंद्र मोदी ने उद्घाटन किया। बुंदेलखंड एक्सप्रेसवे के उद्घाटन के दौरान वहां मौजूद यूपी के मुख्यमंत्री योगी आदित्यनाथ इसके साथ ही यूपी के उपमुख्यमंत्री केशव प्रसाद मौर्य और ब्रजेश पाठक भी मौजूद रहें।
प्रधानमंत्री नरेंद्र मोदी ने उद्घाटन करते समय यह कहा कि बुंदेलखंड एक्सप्रेसवे से चित्रकूट से दिल्ली की दूरी तो 3-4 घंटे कम हुई ही है, लेकिन इसका लाभ इससे भी कहीं ज्यादा है। ये एक्सप्रेसवे यहां सिर्फ वाहनों को गति नहीं देगा, बल्कि ये पूरे बुंदेलखंड की औद्योगिक प्रगति को गति देगा। हम कोई भी फैसला लें, निर्णय लें, नीति बनाएं, इसके पीछे सबसे बड़ी सोच यही होनी चाहिए कि इससे देश का विकास और तेज होगा। हर वो बात जिससे देश को नुकसान होता है, देश का विकास प्रभावित होता है, उसे हमें दूर रखना है।
बता दें कि बुंदेलखंड एक्सप्रेसवे में करीब 14,850 करोड़ रुपए की लागत लगी हैं। यह एक्सप्रेसवे इटावा, औरैया, जालौन, महोबा, बांदा, और हमीरपुर जिले को कवर करेगा, चित्रकूट जिले के भरतकूप क्षेत्र के पास गोंडा गांव में समाप्त होगा। यह एक्सप्रेसवे चित्रकूट को लखनऊ-आगरा एक्सप्रेसवे से जुड़ेगा।
List of world leaders with whom PM Modi held bilateral talks at the G7 Summit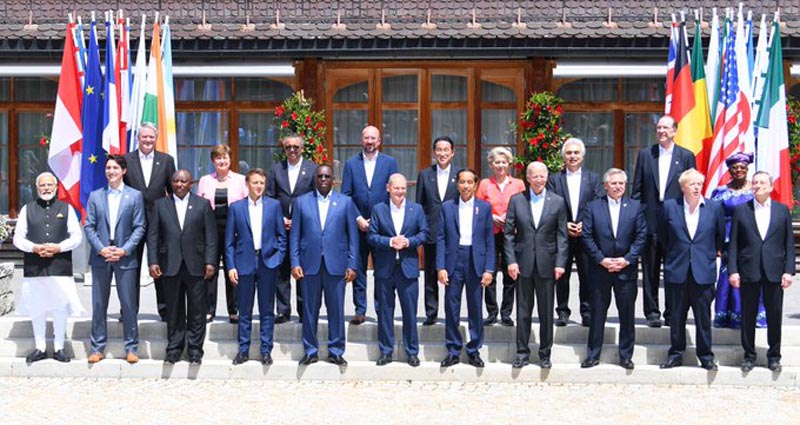 Megh Shah, Mumbai Uncensored, 12th July 2022:
Prime Minister Narendra Modi as always, had a busy schedule when he landed in Germany for the G7 Summit. As per the Ministry of External Affairs of the Government of India, the PM held a total of 6 bilateral meetings in addition to the interactions between him and all leaders present at the Summit. The list includes:-                                                                                                       
Meeting with – Mr. Alberto Fernandez (President of Argentina)                  
Issues discussed – Cooperation in areas such as trade, investment, climate action, renewable energy, nuclear medicine, pharmaceuticals, electric mobility, defence cooperation, agriculture, food security, traditional medicine and coordination in global bodies.
Meeting with – Mr. Cyril Ramaphosa (President of South Africa)                                                                                       
Issues discussed:-Deepening bilateral cooperation in areas like trade and investment, food security, defense, pharmaceuticals, digital financial inclusion, skill development, education,  insurance, health, and people-to-people contacts. Welcoming the WTO agreement reached in June 2022 that supports the production of COVID-19 vaccines in developing countries (India and South Africa were the first countries to submit a proposal on waiver of Covid-19 vaccine patents. The two countries also discussed regarding India and South Africa's permanent UNSC membership in a reformed UN.                 
Meeting with – Olaf Scholtz (Chancellor of Germany)
Issues discussed:- The two leaders reviews the progress made in bilateral cooperation after PM Modi's visit to Germany in May this year. Discussions covered issues like climate action, provision of climate financing and technology transfer. Both leaders also agreed on the need to further deepen trade, investment and people to people ties.
Meeting with – Joke Widodo (President of Indonesia)
Issues discussed:– Increasing trade and investment between the two Asian countries. Discussions on Indonesia's current and India's forthcoming G20 Presidency.
Meeting with – Ursula von der Leyen (President of European Commission)
Issues discussed:- The leaders expressed their delight at the resumption of negotiations between India and the EU on Trade, Investment, and GI Agreements. They examined India-EU collaboration in a variety of areas, including digital cooperation, climate action, and technology and innovation.
Meeting with – Justin Trudeau (Prime Minister of Canada)
Issues discussed:- A productive meeting was held in which the leaders discussed India-Canada bilateral relations and agreed to further strengthen trade and economic linkages, cooperation in security and counter-terrorism, as well as people-to-people ties.