"I have never you know used that abuse at all in my life and I will not repeat it" says Manoj Bajpayee on cursing in The Family Man 2
Actor Manoj Bajpayee will star in the second season of The Family Man, and there's something about his character Shrikant Tiwari that he doesn't understand. Manoj recently spoke out about Shrikant's potty mouth on the show and how one particular swear word surprised even Manoj.
Shrikant and his wife Suchitra (played by Priyamani) are seen at a couple's therapy session in the show's preview. He begins dishing out Bollywood dialogues and finishes it with swear words that had to be beeped out, fed up with people using metaphors for his situation.
Manoj told Mumbai Uncensored that the amount of swearing in the scene is not something he is used to in real life. "Woh jo jeeta wahi sikander, uske baad joh gaali aati hai, woh zindagi mein kabhi use nahi kiya, woh gaali sach mein itni gandi lagti rahi ki pata nahi kaise muh se mere woh organically nikla," says Shrikant Tiwari. "It's such an obnoxious swear word that I'm not sure how it came to me so naturally. It just happened organically because I was immersed in Shrikant Tiwari's character the entire time. Sh*t yaar yeh loge yahi rakhenge, yahi rakho iske alawa kuch nahi rakhna hai." In the interview, he said, "These people will use it. All this and nothing else"
Despite his reservations, Raj and DK were eager to incorporate it into the show. "Exactly this happened; I spoke to Raj and DK, who said, 'No no, it's looking fine, it's superb,' before jumping, 'no no, don't change this violence, this is brilliant, this goes with Shrikant more.' I've never used that kind of violence in my life, and I won't do it again because social media is such an evil platform, and you never know when it'll come back to bite me" he said. Shrikant will face new obstacles and villains in the upcoming season. Samantha Akkineni, an actress, is also a part of the second season, which will premiere on Amazon Prime on June 4th.
Zivame presents the first ever Virtual Fashion Show
Pal Pariawala, Mumbai Uncensored, 6th July 2021:
Zivame, one of India's leading women's intimate wear destinations, hosted it's first ever Virtual Fashion Show in the Indian intimate wear space. Zivame is prominent among women of all age groups as a one stop shop for lingerie, shapewear, activewear and sleepwear. It is also known for breaking barriers and making intimate wear more mainstream.
Recently, Zivame collaborated with influencers and organised an event that showcased real women in the best sellers of the season. The virtual fashion show had Zivame women walking the ramp from home featuring all of their collections. Khatija Lokhandwala, Head Marketing, Zivame, said, "Break the mould is a Zivame trademark and thus organizing a Fashion Show featuring real women showcasing intimate wear is par for the course for us. The aim was to bring the runway experience to all women, right to their homes and do it in a way that makes it relatable".
PUBG Battlegrounds Mobile India launch: Latest updates about launch date, iOS, Beta version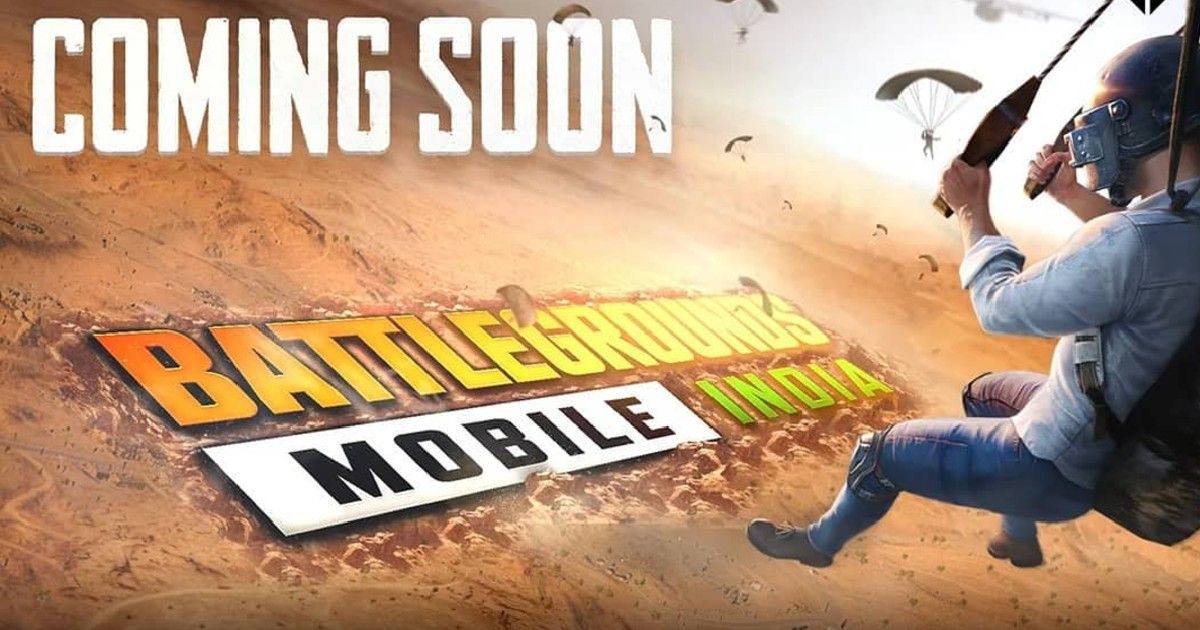 Fans of PUBG Mobile India are anticipating the arrival of Battlegrounds Mobile India, the rebranded version of PUBG Mobile India, with bated breath. The launch of Battlegrounds Mobile in India is scheduled to happen in June, though Krafton has yet to confirm an official release date.
The new edition of PUBG Mobile has created quite a stir in the gaming industry. PUBG Mobile India's new avatar is awaited by tens of thousands of gamers. Pre-registration for the Indian version of PUBG was available on the Google Play store on May 18, and more than 20 million registrations have been recorded since then.
Android users will be the first to get the Battlegrounds Mobile India game, followed by iOS users. According to BGR India, the iOS version of the game is in the works and would be launched after the Android version is available to everyone.
The game will be released exclusively for the Indian market. All of the features that Krafton has released thus far are similar to those of PUBG Mobile, which has piqued the interest of several enthusiasts. Following the publication of different trailers for the game, many fans took to Youtube to post videos claiming to know the precise release date of Battleground Mobile. Many members of the Indian gaming community claimed that the game would be released as early as June 10 due to their interpretation of the 'hints' in the promotional teasers, trailers and posters of the game. Another speculated date for its release is June 18th. Battlegrounds Mobile India has turned to its Facebook page ahead of the game's formal launch, to thank everyone for their support so far. Battlegrounds Mobile India also encouraged users to pre-register for the game in the same message
England defender Alexander-Arnold has been ruled out of the Euro 2020 tournament due to injury.
Trent Alexander-Arnold, an England defender, was ruled out of the European Championship on Thursday after suffering a left thigh injury in a warmup match. On Wednesday, the Liverpool right-back hobbled off just before the end of his team's 1-0 victory over Austria.
Alexander-Arnold will not be eligible to compete in the competition, according to the English Football Association. After Sunday's final warmup game against Romania, England manager Gareth Southgate will not replace him in the 26-man squad.
Southgate named Alexander-Arnold as one of four right-backs in the squad. On June 13, England will face Croatia in the first match of the Euro 2020 qualifying tournament.
This storey was taken directly from a wire service feed, with no changes made to the text.
The first FIH Hockey World Cup will be held in Oman rather than India.
The FIH Executive Board announced on Thursday that Oman would host the inaugural Hockey5s World Cups (Men and Women) in January2024, after India and Pakistan were passed over.
The International Hockey Federation (FIH) announced that the matches would be held in Muscat, Oman's capital city. India, Pakistan, and Singapore had also submitted bids to host this event.
The flagship event of the Hockey 5s is a brand-new FIH tournament. This first edition will feature sixteen teams per gender (3 per continent, with Oman serving as host).
In2022, continental Hockey 5s qualifying for the World Cup will be held. "We anticipate a fantastic inaugural FIH Hockey World Cup in Oman. This would undoubtedly be a huge boost for hockey promotion in the country and throughout the region "According to Thierry Weil, CEO of the FIH.
Hockey 5s, we believe, will play a critical role in the global expansion of hockey. This is why we've developed this World Cup, as well as a Hockey5s World Tour, which we're currently developing.
The FIH Executive Board agreed to establish a FIH Hockey5s World Cup in2019, with the aim of furthering the game's global growth by promoting its 5-a-side format. Hockey5s, which is played in over 70 countries around the world, was the most common sport at the 2018 Youth Olympic Games in Buenos Aires, Argentina.