India's GDP growth in Q4 was 1.6 percent, but it will contract by 7.3 percent in FY21, according to government data.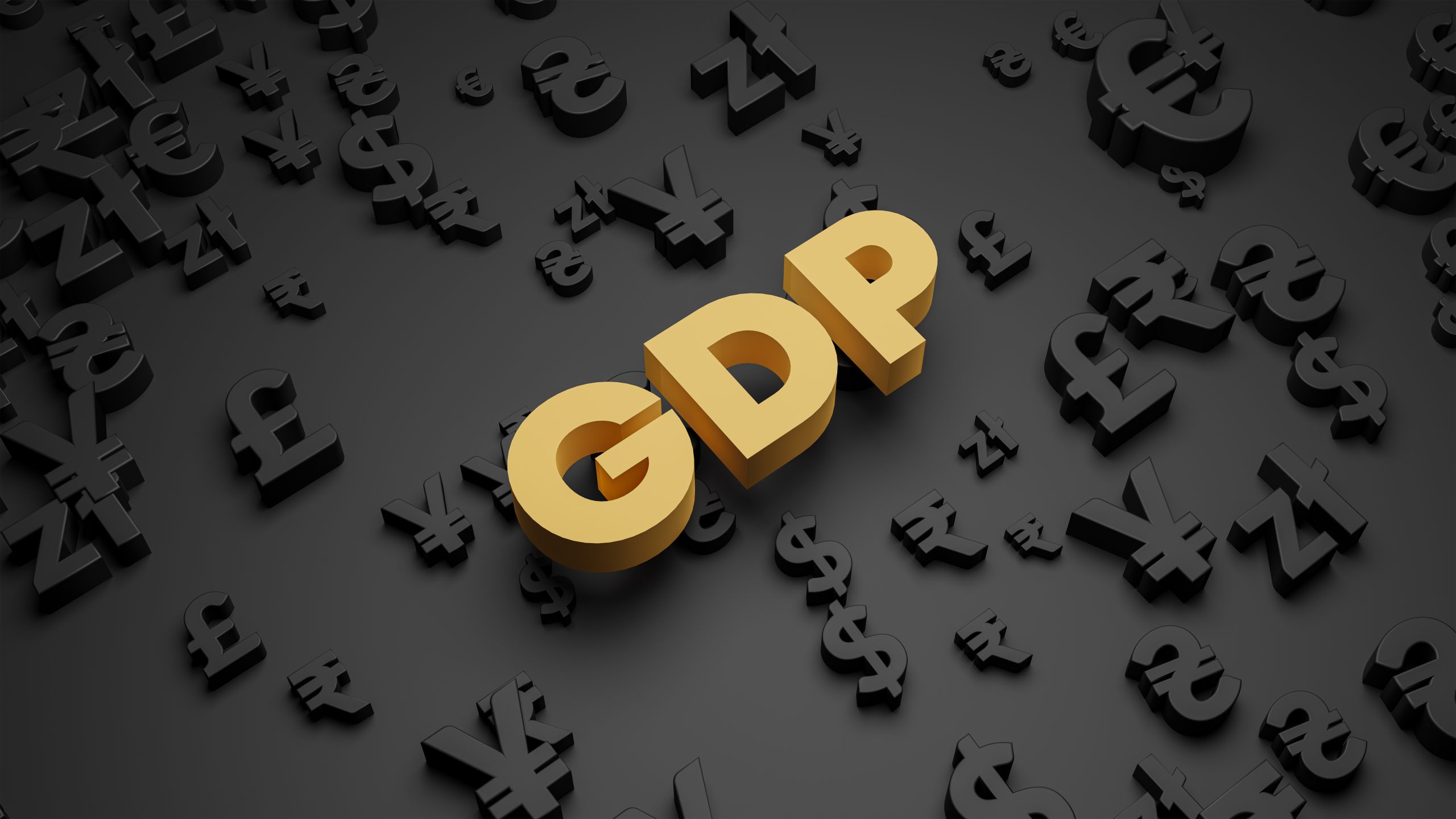 According to data released by the government on Monday, the Indian economy grew by 1.6 percent in the January-March quarter (Q4 FY21) compared to the previous year, but contracted by 7.3 percent for the entire fiscal year, the worst in more than 40 years. The Indian economy expanded in Q4 of FY21, as predicted by analysts, and is now in positive territory for the second consecutive quarter after being in negative territory for the previous two.
The Indian economy shrank by 7.3 percent in2020-21, compared to 4% growth in2019-20, demonstrating the effect of the coronavirus pandemic. In its first advance projections of national accounts, published in January this year, the National Statistical Office (NSO) forecasted a 7.7% contraction in GDP in 2020-21. In its second updated projections, it predicted an 8% decline in 2020-21.
According to a Reuters poll of 29 economists, Asia's third-largest economy grew 1.0 percent year on year in the March quarter, up from 0.4 percent the previous quarter, when India started to emerge from a deep pandemic-induced recession in the previous six months. However, the second wave of infections and deaths in the world's second-most-affected nation has prompted forecasters to lower their expectations for the coming months.
After the resurgence forced most manufacturing states to implement lockdowns, putting millions out of jobs, the median forecast for April-June growth is 21.6 percent, down from a month-earlier projection of 23 percent. According to Reuters, economists have lowered their median forecast for the fiscal year to March 2022 from 10.4% to 9.8%.India's economy contracted during the first half of FY21, after being hit by the coronavirus pandemic and a national lockdown enforced to stop the spread of infections last year, before rebounding with 0.4 percent growth in the October-December quarter. In April-June, the economy shrank by 23.9 percent, improving to 7.5 percent contraction in July-September.
The Central Statistics Office (CSO), which publishes the data, forecasted an 8% contraction in GDP in FY21, meaning a 1.1 percent contraction in the March quarter. In the meantime, the Reserve Bank of India (RBI) forecasted a 7.5% contraction in FY21.
On Thursday, the Reserve Bank of India (RBI), which has maintained a loose monetary policy while increasing liquidity in the economy, stated that India's growth prospects will be determined by how quickly it can combat infections. Nirmala Sitharaman, the Union Finance Minister, who is working with limited resources due to a drop in tax collections and increasing public debt, said on Friday that no decision has been made on another stimulus package.
Crypto.Com hacked, $35million worth bitcoins stolen
Shashwat Mishra – Mumbai Uncensored, 24th January 2022
Leading cryptocurrency platform Crypto.com backed by superstar actor Matt Damon, admitted via a post on social media that the accounts of 483 of its users have been "compromised" which has led to unauthorized withdrawals worth $35million of Bitcoins and Ether. CEO Kris Marszalek was forced to issue a formal statement on social media following the said hack. He wrote, "On 17 January 2022, Crypto.com learned that a small number of users had unauthorized crypto withdrawals on their accounts," "Crypto.com promptly suspended withdrawals for all tokens to initiate an investigation and worked around the clock to address the issue. No customers experienced a loss of funds. In the majority of cases we prevented the unauthorized withdrawal, and in all other cases customers were fully reimbursed."
It is learned that the major reason for the hack was the transactions of aggrieved users were approved without the second factor of authentication (two factor (2FA) authentication an additional one-time code entered after the password allowing access to the account) entered by the user. "While we are reminded of the existence of bad actors intent on committing fraud, this new Worldwide Account Protection Program, along with our new MFA [multi-factor authentication] infrastructure, gives our users unprecedented protection of their funds, and hopefully, peace of mind," said Kris Marszalek.
As cryptocurrency exchange platforms continue to grow across jurisdictions around the world the concern of cyber fraud and cryptocurrency hack is a major challenge for the regulators to deal with. These instances lead to uncertainties in the mind of crypto investors and traders.
Russia to consider banning Cryptocurrency
Shashwat Mishra – Mumbai Uncensored, 22nd January 2022
The Russian apex bank on Thursday has proposed banning cryptocurrencies including mining and purchasing crypto coins in the Russian territory. The central bank of Russia said that cryptocurrency pose serious threats such as money laundering, terror financing etc. Another reason cited by the authority is the fact that allowing cryptocurrency would seriously affect the money supply and control of monetary policy of the central bank. The other reasons cited by the central banks are protecting investor's interest, ensuring financial stability etc.
The ban will also be on the crypto exchange platforms, cryptocurrency exchange platforms told Reuters, that they are willing to work together with the regulators in Russia and wait for the report to come out. The said proposal by central bank of Russia is viewed as a decision which China took against cryptocurrency which was a blanket ban on cryptocurrency, however, Russia is not willing to do that as Elizaveta Danilova, head of the central bank's financial stability department, said, "For now there are no plans to ban cryptocurrencies similar to the experience of China," "The approach we have proposed will suffice." As of now the more likely result of central bank's proposal is that it is willing to ban cryptocurrency mining in Russia.
Russia is world's third largest country in bitcoin mining only behind, United States and Kazakhstan. Bank of Russia says that crypto mining is posing a serious threat as mining is a process executed by powerful computers which are connected to a global network and solve complex cryptographic puzzles, this process results in consuming loads of electricity and it is often powered by fossil fuels. In august, 2021 Russia accounted for a hash rate of 11.2% of the global "hashrate"- term used for the amount of computing power used by computers which are connected to a global crypto network.
The central Bank of Russia is planning to launch its own digital currency in future.
The Crypto Effect : Framework, challenges & The way forward
SHASHWAT MISHRA – Mumbai Uncensored, 15 January 2022
2021 was a year full of buzz around cryptocurrency in India, apps coming up with private cryptocurrency(bitcoin), people investing in bitcoins, government twice was close to come up with a law banning all private cryptocurrency, but no material step was taken in this area. It becomes imperative to understand all about cryptocurrency and the article aims to give a detailed analysis on cryptocurrency, its challenges and the way forward.
What is cryptocurrency?
A cryptocurrency is a medium of exchange similar to a Rupee or any other currency. The difference is while a rupee or a dollar exists in a physical form which is a printed note, cryptocurrency is held in an electronic form based on a technology named blockchain. Blockchain is nothing but a decentralized ledger in an electronic form which contains "blocks" in other words transactions across a peer-to-peer network, which means without an involvement of a third party.
Bitcoin is the world's best known cryptocurrency which is considered to be the largest in terms of market value followed by Ethereum. If we talk about how cryptocurrency works, it needs to be understood in the context of a fiat money (currency with authorized permission and regulation), for example a rupee is regulated by the Reserve Bank of India which ensures that the money in circulation is genuine and is recorded. In the context of a cryptocurrency, a chain of private computers execute this process and solve complex cryptographic puzzles, this is done to authenticate the transaction, this process is called mining.
TRADING IN CRYPTOCURRENCIES
To trade in cryptocurrency, one needs to first buy a cryptocurrency, there are two ways in which a cryptocurrency can be brought, firstly, you can buy crypto coin from someone and the second, is to mine your own cryptocurrency. Buying happens in either an exchange facilitated transaction or a peer-to-peer transaction. Talking in the context of India, the simplest way to trade in cryptocurrency is through one of the exchange and trading platforms which includes, WazirX, CoinDCX, CoinSwitch Kuber etc.
To trade in cryptocurrency by using INR, the user needs to register on one of the exchange platforms mentioned above, and complete a KYC process, then if the user is buying cryptocurrency for the very first time will need to load INR money in their wallet of their cryptocurrency exchange.
FRAMEWORK ACROSS COUNTRIES & INDIA
El Salvador has become the first country to recognize bitcoin as a legal tender, China on the other hand has imposed a complete ban on cryptocurrency. It becomes imperative to look at some of the other jurisdictions around the world and their regulatory framework regarding cryptocurrency.
In the United States, The federal government does not recognize cryptocurrency as a legal tender, the two major regulators i.e. US Securities and Exchange Commission (SEC) and Commodity Futures Trading Commission (CFTC) are playing catch up while regulating the digital currency market, their objectives are two fold, firstly, protecting the investing public and secondly, maintaining market stability.
In the United Kingdom, Her Majesty's Revenue and customs department has not considered crypto assets as a currency. Furthermore, it has noted that cryptocurrency does not qualify to be any form of investment activity.
In Canada its regulator, Canada Revenue Authority (CRA) though does not recognize it as a fiat currency but treats it like a commodity used for payment and investment purposes and the same is subject to taxation.
Israel through its legislation, Supervision of Financial Services Law includes digital currency within the definition of financial assets. The Israel tax Authority demands 25% on profits made through exchange and trading of cryptocurrency.
India though has not come up with any policy or legislation either regulating or banning cryptocurrency, however, before the winter session of parliament last year there were conjectures that the government may come up with a law banning all private cryptocurrencies, but nothing concrete happened, which has led to uncertainty amongst investors in the Indian crypto market. The Reserve Bank of India (RBI) though, has given some hints as to what would a regulatory framework on cryptocurrency in India look like.
The RBI is expected to come up with Central Bank Digital Currency (CBDC) a digital currency that can be transacted using platforms based on blockchains and would be regulated by RBI. However, this is just a form of digital currency, but the broader question is what should be a comprehensive policy related to cryptocurrency? Mr. Hemant Batra a renowned public policy expert and a lawyer while speaking to Mumbai Uncensored has provided his detailed insight and expertise on the policy regarding cryptocurrency, he says, "public policy can be of two types, firstly, a policy which brings or initiates a reform in any sector or segment within the society and second, is a policy brought about to formalize a change which has already happened. The Indian cryptocurrency market has now become very big with involvement of billions of dollars in the market hence, it is now unattainable and irreconcilable for the government to completely ban all sorts of cryptocurrency and its trading and investment. India is absolutely ready to accept cryptocurrency with a regulatory system based on global requirements as per the guidelines issued by IMF (International Monetary Fund). Banning cryptocurrency will lead to damaging the financial statistics of all nations"
CONCERNS AROUND CRYPTOCURRENCY
The next aspect is the challenges that cryptocurrency puts forth before the policy makers, these can be termed as "macro" consequence of cryptocurrency. First aspect is the challenge related to the monetary policy, former RBI governor Duvvuri Subbarao speaking at a public forum has expressed his concerns on cryptocurrency and its impact on monetary policy according to him, cryptocurrency may erode central bank's control over money supply, "Crypto is backed by algorithms and there is fear that the central bank might lose control over money supply and inflation management. There are also concerns that crypto will disrupt the monetary policy," he said, "Crypto can jump capital controls; fiat money is linked to the reserve currency," his indication was towards "stablecoins" whose value is tied to a fiat currency by maintaining equivalent reserves ("currency board" exchange rate regime).
The next challenge is fiscal, that is cryptocurrency being used as a tool for tax evasion as it would be very feasible for a crypto investor to invest his untaxed money in purchasing bitcoins and similar would be a case in money laundering wherein "proceeds of crime" could easily be invested in any of the cryptocurrency exchange and trading platforms. Mr. Batra on this point states, "FATF (Financial Action task force) and IMF have expressed their serious concern about this issue, there are certain sets of cryptocurrency that are based on very private blockchains wherein one cannot identify the nation from which such virtual currency is operating and there are cases investigated globally wherein there has been a direct link between financing illegal and terror activities through crypto exchanges. To tackle this scenario, the government has to introduce regulatory regimes not on the cryptocurrency but crypto service providers."
On the point of cryptocurrency being a very lucrative investment avenue Mr. Batra says, "investment in government bonds and securities, SEBI controlled mutual funds, financial securities might take a hit as people will not take risk in investing smaller companies and thus, they will either invest in blue chip companies or in cryptos". Thus, cryptocurrency in India has now become a major factor in the financial as well as the economic realm and now what is needed is a comprehensive regulatory framework which ensures investor protection as well as market stability of crypto. In the budget session scheduled to start from 30th January; the Union Budget will be presented on February 1st, the government is expected to come up with a law on cryptocurrency, it would be very interesting to see how the law is formulated.