Manchester City and Chelsea are preparing for the Champions League final in Porto.
PORTO: Manchester City's Pep Guardiola and Chelsea's Thomas Tuchel are in Porto as anticipation rises for Saturday's all-English Champions League final in the Portuguese city that was picked as a last-minute host.
It's the third final of Europe's top club competition to include two Premier League teams, and the second in as many seasons, demonstrating the cash-rich English game's power.
And these are the two clubs whose changes under mega-rich foreign owners over the previous two decades have had the greatest impact on the Premier League's landscape.
The west London club had a head-start in terms of becoming big-spenders and as a club they have the experience of this stage in Europe before, having beaten Bayern Munich on penalties on their own turf in the 2012 final.
They have also won the Europa League twice since then.
City, though, have never made it this far but are finally here, after 13 years of enormous investment from the Gulf and four previous years of disappointment.
Porto is one of the most lovely final host cities, with its cobblestone alleys falling down to the shoreline, which looks across the Douro River to the Port wine warehouses on the other side.
On Friday, English supporters began to congregate on cafe terraces beneath dazzling blue sky. The Estadio do Dragao has been allowed to be filled to 33 percent capacity by Portuguese authorities.
Many more people are likely to show up in the city without having purchased tickets.
Cops in Portugal have described coping with such a large influx of English fans as "a really sophisticated operation."
Zivame presents the first ever Virtual Fashion Show
Pal Pariawala, Mumbai Uncensored, 6th July 2021:
Zivame, one of India's leading women's intimate wear destinations, hosted it's first ever Virtual Fashion Show in the Indian intimate wear space. Zivame is prominent among women of all age groups as a one stop shop for lingerie, shapewear, activewear and sleepwear. It is also known for breaking barriers and making intimate wear more mainstream.
Recently, Zivame collaborated with influencers and organised an event that showcased real women in the best sellers of the season. The virtual fashion show had Zivame women walking the ramp from home featuring all of their collections. Khatija Lokhandwala, Head Marketing, Zivame, said, "Break the mould is a Zivame trademark and thus organizing a Fashion Show featuring real women showcasing intimate wear is par for the course for us. The aim was to bring the runway experience to all women, right to their homes and do it in a way that makes it relatable".
"I have never you know used that abuse at all in my life and I will not repeat it" says Manoj Bajpayee on cursing in The Family Man 2
Actor Manoj Bajpayee will star in the second season of The Family Man, and there's something about his character Shrikant Tiwari that he doesn't understand. Manoj recently spoke out about Shrikant's potty mouth on the show and how one particular swear word surprised even Manoj.
Shrikant and his wife Suchitra (played by Priyamani) are seen at a couple's therapy session in the show's preview. He begins dishing out Bollywood dialogues and finishes it with swear words that had to be beeped out, fed up with people using metaphors for his situation.
Manoj told Mumbai Uncensored that the amount of swearing in the scene is not something he is used to in real life. "Woh jo jeeta wahi sikander, uske baad joh gaali aati hai, woh zindagi mein kabhi use nahi kiya, woh gaali sach mein itni gandi lagti rahi ki pata nahi kaise muh se mere woh organically nikla," says Shrikant Tiwari. "It's such an obnoxious swear word that I'm not sure how it came to me so naturally. It just happened organically because I was immersed in Shrikant Tiwari's character the entire time. Sh*t yaar yeh loge yahi rakhenge, yahi rakho iske alawa kuch nahi rakhna hai." In the interview, he said, "These people will use it. All this and nothing else"
Despite his reservations, Raj and DK were eager to incorporate it into the show. "Exactly this happened; I spoke to Raj and DK, who said, 'No no, it's looking fine, it's superb,' before jumping, 'no no, don't change this violence, this is brilliant, this goes with Shrikant more.' I've never used that kind of violence in my life, and I won't do it again because social media is such an evil platform, and you never know when it'll come back to bite me" he said. Shrikant will face new obstacles and villains in the upcoming season. Samantha Akkineni, an actress, is also a part of the second season, which will premiere on Amazon Prime on June 4th.
PUBG Battlegrounds Mobile India launch: Latest updates about launch date, iOS, Beta version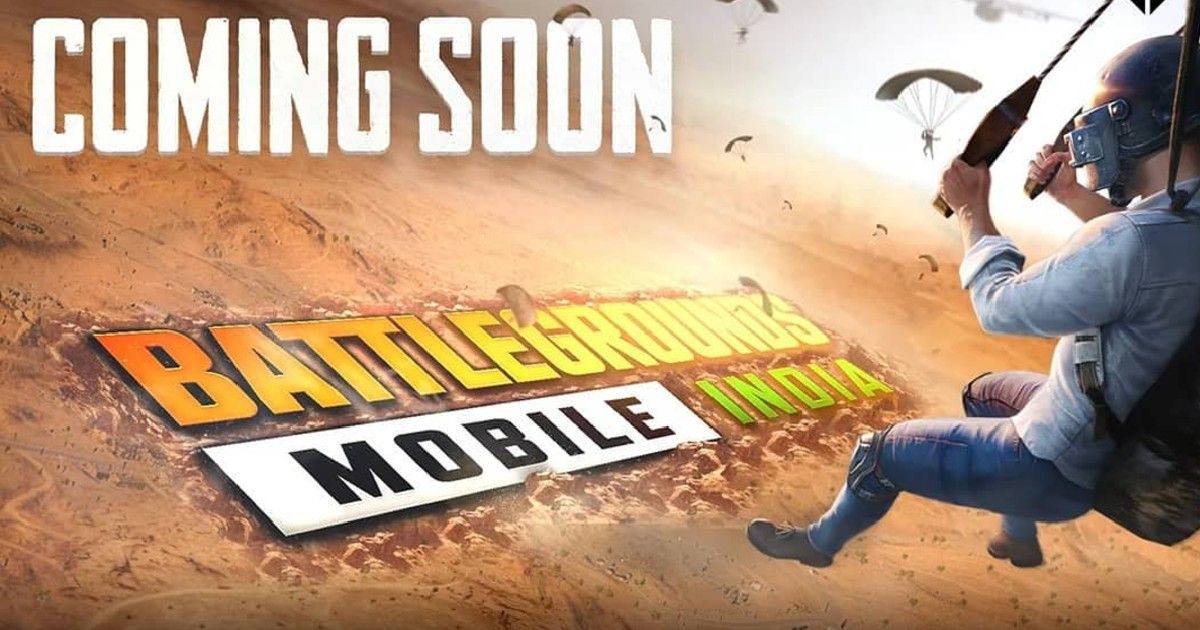 Fans of PUBG Mobile India are anticipating the arrival of Battlegrounds Mobile India, the rebranded version of PUBG Mobile India, with bated breath. The launch of Battlegrounds Mobile in India is scheduled to happen in June, though Krafton has yet to confirm an official release date.
The new edition of PUBG Mobile has created quite a stir in the gaming industry. PUBG Mobile India's new avatar is awaited by tens of thousands of gamers. Pre-registration for the Indian version of PUBG was available on the Google Play store on May 18, and more than 20 million registrations have been recorded since then.
Android users will be the first to get the Battlegrounds Mobile India game, followed by iOS users. According to BGR India, the iOS version of the game is in the works and would be launched after the Android version is available to everyone.
The game will be released exclusively for the Indian market. All of the features that Krafton has released thus far are similar to those of PUBG Mobile, which has piqued the interest of several enthusiasts. Following the publication of different trailers for the game, many fans took to Youtube to post videos claiming to know the precise release date of Battleground Mobile. Many members of the Indian gaming community claimed that the game would be released as early as June 10 due to their interpretation of the 'hints' in the promotional teasers, trailers and posters of the game. Another speculated date for its release is June 18th. Battlegrounds Mobile India has turned to its Facebook page ahead of the game's formal launch, to thank everyone for their support so far. Battlegrounds Mobile India also encouraged users to pre-register for the game in the same message